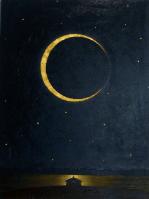 Recently Browsing   

0 Dreamers

No registered users viewing this page.

Similar Content

By

Tema

New and Experimental
EcchiTown Job Board
https://jobs.ecchitown.gov.ashae/
The EcchiTown Job Board Site is operated and maintained by the Mayor's Office, located in the Town Centre. All jobs are updated in real time: if you are a business owner or the representative of any given town or governmental service and you have a job opening, then please contact the Mayor's office, either by email, text or writing, or come visit the Mayor's office and talk to us directly.
Available Jobs (1):
EcchiTown Police Department: Police (Law Enforcement) Officer   Police (Law Enforcement) Officer
Salary: $24,000 (Ashaean Dollars) per annum.
Benefits: Excellent Benefits and Bonuses. EcchiTown Police Department (ETPD),
Ecchi County,
Blackberry Falls,
69666
Ashaea Island Permanent "Secured" Contract after completion of training programmes set by ETPD and two (2) years probationary period. Job Description:
Are you good with people and passionate about helping others? 
The role of a Police Officer can be demanding but highly rewarding. Every day presents a new challenge; you'll deal with different situations ensuring public order is maintained at all times. You'll be responsible for protection of life and property, as well as prevention and detection of crime. Working as part of a close team, you'll help to serve and protect the diverse communities and businesses of EcchiTown. 
Join EcchiTown Police as a police officer and you'll receive a starting salary of $24,000, with the potential to rise to $60,000 within your first 7 years. 
WHAT TO EXPECT 
Training programme  Police officer training programme will run for 19 weeks at our training programme at the Police Station The training programme will include practical scenarios covering over 120 pieces of legislation, and weekly physical training sessions. You'll be required to sit two three hour exams, as well as numerous tests and knowledge checks. Within the first week of training you'll complete a two day placement within the local community. 
After 19 weeks, student constables will be tutored on LDPT (local policing team) for 10 weeks, before returning to the training college for a week to cover case-file preparation and other investigative modules. You'll then move onto the Investigative development module for 12 weeks and cover prisoner handling, interviewing, and case-file preparation. 
Very high standards of dress, behaviour, and attitude are enforced by our training college. Student constables will also be required to complete work outside training hours.  Career development  After successfully completing your probationary period* you could progress in one of the following roles/areas:  CID officer (criminal Investigation)  Sexual offences investigation team  Vulnerability investigation team  Firearms officer  Dog handler  Traffic/Roads Policing officer  Community safety unit  Major crime  Serious and organised crime  Undercover/Covert investigation  Police officer training  Many more opportunities are available. 
Probation period for student constables is 2 years.
Contact Name:
Foxy Keza'zotoxi
Chief Sheriff (Chief of Police for EcchiTown)
How to Apply:
Write a letter.
Notice: Do not accost the sheriff whilst he's on patrol or dealing with an incident or crime scene.