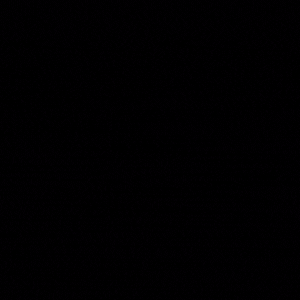 Club House
Club house is the forum for midnighters to role-play with other midnighters. 
The club house is composed of the Night Bar for club goers.

Moon Pools for swimming and bikini party,

and the Midnight Lounge for sexy bed and romance. 


The night bar, moon pool and midnight lounge is open for all members and it is a public role-play wherein everyone can interact freely.

There are two different types of members in Midnight Meetings.
Midnighters are those who has submitted an approved character.
Members are those who joined the club but hasn't submitted a character yet or has not have their character approved yet.
Members are allowed to post in the club house but are not allowed to create topic and have an exclusive thread with a RP partner.
Members are encouraged to submit a character first before creating a topic or thread in the club house.
Midnighters are allowed to have a one on one or an exclusive group in the club houses, you are free to make a new topic in this format.
[ Section in the clubhouse: Night Bar | Moon Pool | Midnight Lounge (Your Name x Name of Partner) ]
Example: Midnight Lounge (Adonia x Mayhen )
Only RP is allowed in the Night Bar, Moon Pool and Midnight Lounge Topic.
ERP is allowed only on exclusive one on one or group topics or threads and ecchi text with your partner/s.
---
4 topics in this forum
Members are allowed to hangout and post freely here. Feel free to interact and socialize with other members at the Night Bar. Lewd and Wholesome RP are allowed in this area. Lewd and wholesome may include flirting, teasing, kissing and cuddling and any mild non-sexual activity in the public area. ERP and Sex is not allowed and is encouraged to be taken to exclusive thread created with your partner or through ecchi text. If you're a midnighter and wishes to have a one on one or an exclusive group in Night Bar, you are free to make a new topic in this forum. Please use this format: [Night Bar (Your Name x Name of Partner) ]

Lewd and Wholesome RP are allowed in this area. Lewd and wholesome may include flirting, teasing, kissing and cuddling and any mild non-sexual activity in the public area. ERP and Sex is not allowed and is encouraged to be taken to exclusive thread created with your partner or through ecchi text. If you are a midnighter and wishes to have a one on one or an exclusive group in Midnight Lounge, you are free to make a new topic Please use this format: [Midnight Lounge (Your Name x Name of Partner) ]

Moon Pool is a swimming pool disco and party for those who want it wet and wild. Moon Pool is open for all members. Members can post here and interact with everyone freely. Lewd and Wholesome RP are allowed in this area. Lewd and wholesome may include flirting, teasing, kissing and cuddling and any mild non-sexual activity in the public area. ERP and Sex is not allowed and is encouraged to be taken to exclusive thread created with your partner or through ecchi text. If you're a midnighter and you wish to have a one on one or an exclusive group in moon pool, you are free to make a new topic in this forum. Please use this format: [Moon Pool (Your Name…

It was finally done! Six months of hard work, learning new things, and making sure every damned detail was accurate, and it was finally, finally done! The thing was, even though it was hard, it was still fun. Tom Holt had spent the last six months developing an 8x8 foot diorama, detailing the first battle in Africa of General George Patton and the forces he commanded. It had entailed a lot of study over thousands and thousands of documents, some of which were degraded, the sculpting of the terrain, and the learning of a few new skills, not the least of which was 3D printing. Still, he got it done. The diorama, now complete, sat under…
Recently Browsing   

0 Dreamers

There are no registered users currently online