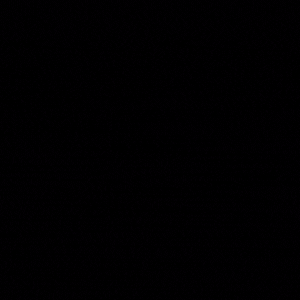 Characters
Please fill up this form to submit your character by creating a new topic.
The title of the topic should be your character's complete name. 
Character to be submitted must be aged 18 and above.
Character must can be either a visiting guest, a valued patron, or a working staff of the clubhouse.
There's no limited number of slots for midnight servant. Anyone can be who they want to be.

Working Staff can be as follows:
Midnight Servants
Maids | Butlers | Chef | Cook | Waiters | Waitress | Ushers | Usherettes | Front Desk Officer | Bartender | Barrista | Kitchen Staff | Office Staff | Maintenance Officer | Janitor
Special Jobs - professional or expertise work for the owner or Midnight Meetings Establishment
Accountant | Lawyer | Doctor | Engineer | Interior Designer | Programmer | Technicals | ETC
Security Personnel 
Bodyguards | Bar Bouncers | Security Guard | Hired Mercenary | Combat Personnel | Guardian Protector 
Midnight Workers
Sex Worker | Maid Escort | Butler Escort | Bunny Escort | Stripper | Pole Dancer | Bar Girl | Host | Hostess
And So much more. If I missed a job for the clubhouse but want that work. Feel free to Ecchi Text me about it.





The evaluation process will only help you in identifying your role for the clubhouse and whether it is qualified and fit for Midnight Meetings.
It is also to maintain order, consistency and uniformity in the clubhouse.
Thus for that a standard or a format must be followed.
 
━ ⋆⋅☆⋅⋆ ━_________________________________CHARACTER SHEET______________________________________━ ⋆⋅☆⋅⋆ ━
━ ⋆⋅☆⋅⋆ ━ Basic Profile ━ ⋆⋅☆⋅⋆ ━
Character's Name:
Character's Age: 
Gender: 
Sexuality:
Height:
Weight: 
Current Job Occupation | Job For the Clubhouse:

━ ⋆⋅☆⋅⋆ ━ PERSONALITY ━ ⋆⋅☆⋅⋆ ━
General Traits:
Good Traits:
Bad Traits:
Likes:
Dislikes:
Hobbies:
━ ⋆⋅☆⋅⋆ ━ SEXUALITY ━ ⋆⋅☆⋅⋆ ━
[Delete the ones enclosed in Brackets [] ]
Preferred Role: [Submissive | Dominant | Switch ]
Preferred Position: [ Top | Bottom | Switch ]
Favorite Position: [ Atleast 3 ]
TOP 5 Favored Kinks:
TOP 5 Limits:
━ ⋆⋅☆⋅⋆ ━ BACKSTORY ━ ⋆⋅☆⋅⋆ ━
[ You can write something about how you found or joined midnight meetings or just a brief background about your character before he/she/they came in to midnight meetings. Please limit to 1  - 2 paragraphs only. ]
Please attach an image of your character.
━ ⋆⋅☆⋅⋆ ━__________________________________________________________________________________━ ⋆⋅☆⋅⋆ ━
Pictures to be attached must NOT BE NSFW, Porn or Hentai.
Face Claims, Celebrity Pictures and Selfies are not allowed as a character reference.
Ecchi and Sexy Anime pictures in AI, digital or hand-drawn media art are acceptable.

Please wait for your character's approval.
Once your character has been approved you can now create a topic in the club house or create your own thread in the OOC for advertisement.
---
12 topics in this forum
character's Name:Aleeya K. Batty Character's Age: 23 Gender: Female Sexuality: bisexual Height: 5'6 Weight: 184 Current Job Occupation | Job For the Clubhouse: none so far. ━ ⋆⋅☆⋅⋆ ━ PERSONALITY ━ ⋆⋅☆⋅⋆ ━ General Traits: long brown hair, green eyes, with small freckles on her cheeks. Good Traits: biting lower lip Bad Traits: casting eyes away from looking at other people's eyes. Likes: Alfredo chicken and shrimp Dislikes: celery Hobbies: reading, writing, and walking. ━ ⋆⋅☆⋅⋆ ━ SEXUALITY ━ ⋆⋅☆⋅⋆ ━ [Delete the ones enclosed in Brackets [] ] Preferred Role: [Submissive] Preferred Position: [Bottom ] Favorite P…

Character's Name: Alex ''Frosty'' Morozov Character's Age: 24yrs Gender: male Sexuality: Heterosexual Height: 6ft 2in (187.96CM) Weight: 160 pounds ( 72.5748KG ) Current Job Occupation: Hired Mercenary General Traits: is friendly and approachable, and is often recognised for his PEZ container dangling from his gear, has Heterochromia. Good Traits: Friendly and approachable, has a strong sense of justice, is not afraid to stand up for himself or others, willing to lend a listening ear, and will back up those he is close to. Bad Traits: often holds grudges, often acts without thinking, is quick to judge, has a habit of smok…

━ ⋆⋅☆⋅⋆ ━ Basic Profile ━ ⋆⋅☆⋅⋆ ━ Character's Name: Xaria Rethel Character's Age: 26 Gender: Male Sexuality: Heterosexual Height: 6' 0 Weight: 225.8 lbs Current Job Occupation | Job For the Clubhouse: Bartender ━ ⋆⋅☆⋅⋆ ━ PERSONALITY ━ ⋆⋅☆⋅⋆ ━ General Traits: Xaria a good natured man who was raised with discipline and honor. He follows his code to the letter and will hardly stray from it. Aside from that, he is respectful to all people by default and treats everyone he meets as a friend. Good Traits: He is loyal and a hard-worker. He has a strong sense of justice and will not hesitate to stand up for what he believes is right. (This can al…

━ ⋆⋅☆⋅⋆ ━ Basic Profile ━ ⋆⋅☆⋅⋆ ━ Character's Name: Skyler Castile Character's Age: 22 Gender: Female Sexuality: Unknown - has yet to explore it fully. (Her focus has just been on surviving.) Height: 5.6ft (Without heels. 5.8ft with) Weight: ??? Job For the Clubhouse: Full-time Pole dancer. (Her stage name is Sunny) ☆~☆~Stage song~☆~☆ Spoiler General Traits: Playful | Flirty | Polite | Energetic. Good Traits: Good listener | Gives epic hugs | Motherly figure. Bad Traits: Firey temper | Can be vindictive | Puts others before herself. Likes: Cherry pie, Chinese food, and being pamp…

━ ⋆⋅☆⋅⋆ ━_________________________________CHARACTER SHEET______________________________________━ ⋆⋅☆⋅⋆ ━ ━ ⋆⋅☆⋅⋆ ━ Basic Profile ━ ⋆⋅☆⋅⋆ ━ Character's Name: Kade Arid Character's Age: 27 Gender: Male Sexuality: Straight Height: 5'8 Weight: 190lbs Current Job Occupation | Job For the Clubhouse: Bartender ━ ⋆⋅☆⋅⋆ ━ PERSONALITY ━ ⋆⋅☆⋅⋆ ━ General Traits: Approachable, Blunt, Easy-going, and curious Good Traits: Level headed, takes jokes in stride, compassionate, and helpful Bad Traits: Nosey, sneaky, and manipulative. Likes: Well told stories especially scary or supernatu…

━ ⋆⋅☆⋅⋆ ━ Basic Profile ━ ⋆⋅☆⋅⋆ ━ Character's Name: Brooke Sharp Character's Age: 18 Gender: Female Sexuality: Bi sexual (with a preference for female) Height: 5'4" Weight: 125 Current Job Occupation | Job For the Clubhouse: Part time student, barrista ━ ⋆⋅☆⋅⋆ ━ PERSONALITY ━ ⋆⋅☆⋅⋆ ━ General Traits: Shy and bashfull Good Traits: Always, wants to help, thoughtful, sweet. Bad Traits: Has trouble talking with people, easily bullied Likes: The gym, cute clothes, reading, soft blankets Dislikes: Rude customer, bullies, creeps (sort of) Hobbies: Smutty books/ fanfiction, the gym, cute animals. ━ ⋆⋅☆⋅⋆ ━ SEXUALITY ━ ⋆⋅☆⋅⋆ ━ [ Bi…

━ ⋆⋅☆⋅⋆ ━ Basic Profile ━ ⋆⋅☆⋅⋆ ━ Character's Name: Arish Reynard Character's Age: 24 Gender: Female Sexuality: Lesbian Height: ???? Weight: ???? Current Job Occupation | Job For the Clubhouse: Maid. (Takes care mostly of the Lounge part of the club but works anywhere where she is needed) ━ ⋆⋅☆⋅⋆ ━ PERSONALITY ━ ⋆⋅☆⋅⋆ ━ General Traits: (See Traits below) Good Traits: Loyal, Friendly, Calm, Honest, Playful. Bad Traits: Unknown. Likes: Cute things. Plushies. Girls. Dislikes: Rude people, being yelled at. Hobbies: Unknown. ━ ⋆⋅☆⋅⋆ ━ SEXUALITY ━ ⋆⋅☆⋅⋆ ━ Preferred Role: Classified. Preferred Position: Classified. Favo…

━ ⋆⋅☆⋅⋆ ━ Basic Profile ━ ⋆⋅☆⋅⋆ ━ Character's Name: Shawn Tied Character's Age: 19 Gender: Male Sexuality: Straight Height: 1.70 m Weight: 60 kg Current Job Occupation | Job For the Clubhouse: student and part time waiter in the clubhouse. ━ ⋆⋅☆⋅⋆ ━ PERSONALITY ━ ⋆⋅☆⋅⋆ ━ General Traits: silent and reserved, he can get a bit shy when he is spoken to, or too many people are in the same room as him, but secretly loves receiving attentions and praise for his work. Good Traits: hardworking, caring, polite and respectful, professional at his job. Bad Traits: Closet pervert, gets a bit embarrassed when pretty …

━ ⋆⋅☆⋅⋆ ━ Basic Profile ━ ⋆⋅☆⋅⋆ ━ Character's Name:Sonja Petronov Character's Age: 22 Gender: female Sexuality: Bisexual Height:6.0 ft Weight: unknown Job Occupation: Mercenary ━ ⋆⋅☆⋅⋆ ━ PERSONALITY ━ ⋆⋅☆⋅⋆ ━ General Traits:, MEdic, Timid meek Good Traits: happy, innoceent, has a tendency to want to please someone Bad Traits: can be a bit murder happy and insane when threatened. Likes: rabbits, strawberries, knives, experimentation of the scientific variety Dislikes: surprise gropings (good way for her alter mode to kick in) being seen nude Hobbies: science experiments, baking ━ ⋆⋅☆⋅⋆ ━ SEXUALITY ━ ⋆⋅☆⋅⋆ ━ Preferred Rol…

━ ⋆⋅☆⋅⋆ ━ Basic Profile ━ ⋆⋅☆⋅⋆ ━ Character's Name: Brielle Knightly Character's Age: 30 Gender: Female Sexuality: Pansexual Height: 5'8' Weight: 170lbs Job Occupation: Freelance Graphic Designer ━ ⋆⋅☆⋅⋆ ━ PERSONALITY ━ ⋆⋅☆⋅⋆ ━ General Traits: Spirited, Quirky and Witty Good Traits: Passionate, flirty, creative, affectionate, thoughtful and a sweet person overall. Bad Traits: Assertive, aloof, single-mindedness, apathetic and tends to be possessive or greedy. Likes: Smutty books, good music, sour candies and prefers the fantasy or horror genre movies. Dislikes: Loud and obnoxious people, inconsiderate people, rudeness and blatan…

━ ⋆⋅☆⋅⋆ ━ Basic Profile ━ ⋆⋅☆⋅⋆ ━ Character's Name: Thomas Holt Character's Age: 27 Gender: Male Sexuality: Very Straight Height: 6' Weight: 170lbs Job Occupation: Historian, Museum Curator ━ ⋆⋅☆⋅⋆ ━ PERSONALITY ━ ⋆⋅☆⋅⋆ ━ General Traits: Quiet, Thoughtful, Kind Good Traits: Kind and Generous, Very thoughtful and logic driven. Bad Traits: Quiet, Somewhat withdrawn, moderate self-esteem issues Likes: History, well-written books, many types of music, scifi Dislikes: Rudeness, discourtesy, conceit Hobbies: Scale Model Building, sci-fi movies and television, books ━ ⋆⋅☆⋅⋆ ━ SEXUALITY ━ ⋆⋅☆⋅⋆ ━ Preferred Role: [S…

━ ⋆⋅☆⋅⋆ ━ Basic Profile ━ ⋆⋅☆⋅⋆ ━ Character's Name: Adonia Lyka Character's Age: 31 Gender: Female Sexuality: Straight Height: 5'4 Weight: 65 kg Job Occupation: Owner of Midnight Meetings Clubhouse ━ ⋆⋅☆⋅⋆ ━ PERSONALITY ━ ⋆⋅☆⋅⋆ ━ General Traits: Bossy, Perfectionist, and Purpose Driven Good Traits: Kind, Understanding and Gentle Bad Traits: Controlling, Dominating and Emotional Likes: Gentlemen, Butlers & Admirers Dislikes: Cockroaches and Eight Legged Freaks Hobbies: ━ ⋆⋅☆⋅⋆ ━ SEXUALITY ━ ⋆⋅☆⋅⋆ ━ Preferred Role: Dominant Preferred Position: Switch Favorite Position: Face Climbing (ask) | Lap Sitting | Cow G…
Recently Browsing   

0 Dreamers

There are no registered users currently online