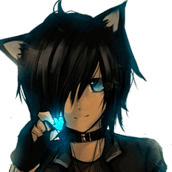 This topic is now closed to further replies.
---
Recently Browsing

0 Dreamers

No registered users viewing this page.

Similar Content

By krakendaddy

As someone who uses EcchiText a lot for longer form RPs, it's deeply frustrating having to try and finish a reply in one go. 
Is there any way we could mark a message as a draft, so that the other parties can't see it until you're done tinkering?


By Imouto Kanna

Has anyone on the dev team ever thought about adding features to clubs to make it so certain parts are restricted by like role (owner/administrator/moderator) or participation?
For example you cannot post in the main thread until you add a character ID/picture.


By

Whoreo

just a quick suggestion really, I know at one point ED tried to float a music section where people could link youtube videos and such on the site but this didn't seem to last very long (Why?) but I was wondering if we could have a music discussion area where people can make topics around their favorite artists and link videos in and such.......is this doable? is this even something that other people want?
I made this a poll so people can vote. If it's not something that people want then fair 'nuff.


By LazarusLuna

I noticed that you have to choose between male or female and it doesn't accept when you choose the "blank" options - I was wondering if it would be possible to have "androgynous" option for those who do not wish to give away their gender identity? 


By Imouto Kanna

Could we get an icon that shows us if we've replied to an EcchiText?
I know there is a small icon that shows its unread so I think (I'm unsure) it shouldn't be too much of an effort to change.
I imagine I can't be the only one who accidentally left someone on read and thought they responded.