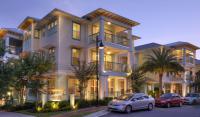 Recently Browsing   

0 Dreamers

No registered users viewing this page.

Similar Content

By Trappy

Hey hey, i've been wondering if anyone wants to do some incest RP with me?
Not the type where its like we aleardy had feelings for each other and wanted to do sex in the same day, but something that builds up story from a normal family to incest.
So if anyone feels interested, lets talk it out~ I can rp as boy or girl, mom or dad, uncle or aunt, anything you find desirable and you can tell me what you wanna rp :d
Im fine with any age as long its not the forbidden one as example (8) if ya know what i mean, unless its the looks then it might work out, as in a demon looking loli whos age is 9000 or some stuff like that xD as example.
Im just willing to try out amazing long story rp about a family that leads into incest, it dont matter about subs or doms, just imagine yourself in that situation and what you would do :d realistical logic type of rp instead of just going and groping someone and be like "ooops" you wouldn't do that irl to your family xD but thats just example.
If you are interested hit me up and lets talk it out who you will be and who i will be and how many characters we both gonna roleplay as or so :d


By LexiIsBabe

This is my first time here, so I'll gladly accept any type of roleplay idea sent until I figure out the site. I like F/F, F/ M so about anything is ok.


By SaiyanSubmissive

Hi- 
Uh ive been lookin for a place kinda like this? 
So uh-
Imma just put this out there 
i really wanna rp with someone rps as dragonball characters-
Maybe some erp? 


By OctoCrow

Looking for milfy characters for one of the following plots! IRL gender doesn't matter and I am open to tweaking and changing plots as needed.
A) Mom used to be a pornstar but thanks to some very successful productions and smart decisions with her money she was able to retire early and focus on raising her son. All is normal in their cozy home until her son discovers her past. But don't worry, mom isn't ashamed. She actually finds it quite liberating that he knows the truth!
B) A big, soft, milfy monster girl or furry discovers a poor little human lost near her home. The wilderness is dangerous and fearing for the human's safety she takes him home and makes it her personal mission to care for him.


By Xenia Renekton

She lay down in boredom, staring up at the ceiling as she hummed the soundtrack to the current video game she was playing on her psp. With a sigh, she rolled over onto her stomach as she continued to game. She had nothing better to do after all. All she wore were a pair of basketball shorts and a tank top, her headphones neatly on her head with her messy short hair framing her face. It wasnt too long after when the door to her room opened and a man walked in...