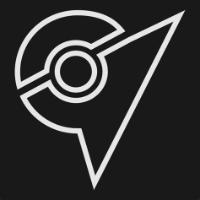 12 topics in this forum
Speaks for itself, here I will try to account for the 7 star raids with Pokémon not normally obtainable through regular gameplay in Scarlet and Violet. Up next!

Title explains itself, I'll share codes for official giveaways or details on giveaways when they're provided and for what regions if applicable. If I miss one, feel free to throw it in!

Some of us might be newer fans, some of us may have started with the second, third or fourth generation or beyond. Maybe we started with the anime, the card game or a spinoff title. I personally know I was there when Ash met Pikachu. I was there for the very beginning of Pokémania, where you couldn't go literally anywhere without seeing Pokémon in some capacity. This is a thread where we look back at our memories of the franchise with fondness and share our experiences, old or new, or just share cool things about it such as links or images for events, etc.

This one should speak for itself! Memes or humorous art/images about Pokémon

As I continue to put this league together, I wanted to bring a few things up for discussion regarding our league competitions. In the Q&A thread I asked about the game types and formats we may want to use so I have an idea of who wants to do what and how to proceed with it, so if you have any input be sure to drop it there. It's an exciting time to be a Pokémon fan with Scarlet and Violet coming out soon and having us start on a clean slate yet again. No one is completely sure of what Pokémon will or will not be available when the game launches, so that is where our competitions will begin. I do know this at the moment: For our inaugural Dream League c…

This thread will be used for any general questions about the club, battles, what is or isn't allowed, etc. Basically anything that isn't specified in any of the sections or rules.

If we're going to be competing and trading, we'll need to know how to get things to one another, I'm not sure how trading will work in Scarlet and Violet in terms of ease, but at least we can exchange our Switch codes to make things easier. As with the Pokémon GO codes, be sure to include the name associated with it so we know who it is coming from. Playing Splatoon, I get a ton of randos sending me requests.

Here, we can gloat about the shiny Pokémon we have encountered in Scarlet and Violet, maybe even offer some trades if any catch interest.

It really seems like everyone is trying to copy the teams that Wolfey has been using 🤣 There is one constant though and that appears to be Murkrow. He's just too good with setup and counters too many things. I never thought that I would see the day that Murkrow is the Pokémon who is too useful to not use. Personally, I'm a little late in this season getting a team together, life has been really busy for me with therapy, family events, holiday shiz, looking after my kid and dealing with things with his mother. It seems like some Mon are better this format than others, but the teams I've seen success with are VERY varied and that makes it so much fun to thin…

I guess it was announced that Ash and Pikachu's story will be ending with a special 11 episode series before the new show starts with new protagonists in Paldea. It's crazy to think about being there for this from the beginning. Seeing Ash meet Pikachu and following their journey, witnessing Pokémania at its absolute peak where you couldn't find yourself in a single place without seeing Pokémon in some capacity, the pandemonium of the Toys R Us Pokémon League (or wherever may have hosted near you), the excitement of seeing the first movie in theaters, watching the franchise grow with every passing generation and seeing new types and strategies introduced, until…

The hype train is well on it's way from the station to it's destination. I don't know about the rest of you, but no matter how much of an event they made the release of Sun and Moon during the 20th anniversary with all the marketing tactics they used, Scarlet and Violet has me effortlessly hyped, from the videos to the revealed content to the designs of almost every Pokémon they've shown off so far. I can not wait to sink my teeth in.

Chest.Pokemon.com No friggin clue what to make of this. It's assumed that it's got something to do with the definitely not reddit mascot Pokemon that recently started popping up in GO. The chest was closed about ten to twentyish minutes ago but it's begun to open.
Recently Browsing   

0 Dreamers

There are no registered users currently online