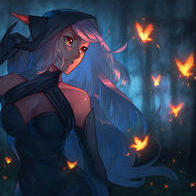 ---
Recently Browsing

0 Dreamers

No registered users viewing this page.

Similar Content

By Nimalucius

These are just some scenario ideas I've had in mind. Message me if you're interested in any.
1. Furryxfemale. My character is a shapeshifter cheetah named Skye. He was caught in one of your traps and you locked him in a cage. Unfortunately for you, you didn't seem to have locked it properly and Skye got out and he's not happy!
2. My male character has been caught and tied to a chair. You can do whatever you want to him, but beware, he will fight back! And he's a top. Can be malexmale or malexfemale.
3. My male character, Koi is an exotic dancer. You requested a private dance from him. He's a power bottom. He is an absolute horny bastard 24/7.
I have a few more ideas, but they're fanfic-related. (So like; fnaf, RWBY, mha)


By vindiction

So you don't necessarily have to look at my preferences sheet, but you can if you want to. I'm in the mood for Daddy x daughter or uncle x niece. I'd play as the girl !
Thanks for reading


By SweetBiteMe

Hiya! Yall can call me by Sweets, just a shortened version of my display name 🙂
Nice to meet you all. I'm interested in getting to know you!
Still learning what to do, and how to get playing. Message me or comment with any thoughts or tips or whatever! 


By Ari3440

READ THE WHOLE THING OR BE BLOCKED YOU WILL HAVE TO REPLY WITH THE HIDDEN MESSAGE)
Name: Ari 
Age: 20
Gender: female
Roleplay style: 1st person/2nd person/3rd person, & one liner/semi illiterate
Kinks:Edging,Ticklish clits what is Ticklish clits its when you tickle a clit by Flicking and depends on how sensitive you are it gets more intense also you either giggle or laugh and you dont cum since your only tickling  
Limits:Bodily fluids maybe anything else 
NO PENETRATION NO PENETRATION
Rules: This is for the Men and women 
read every rule I have. Follow every rule, no exceptions. Do not message me with "Hi", "Hey baby" or other cringey shiz otherwise I will block you. You have been warned. Also, I'm not changing how I RP
I'm Looking for an active, long term roleplay partner.Don't like it, don't message me. Be able to play both male and female If necessary. This is MxF & FxF (No MxM).How accurately you play the characters is important If you pick a fandom that i listed below. Be Able to play alot of characters If you do pick a fandom
Do not be a grammar police, please. It's annoying. Please don't be too busy. Also, if you're busy or tired, please let me know so we can continue later. I want more drama in the RP. Also, if you are serious to RP with me, Do not leave in the middle of the rp Or stop replying Thats Annoying if i wanna change the Lore/Story I Will
Must rp the kinks i have listed 60%Story 40% Smut I mainly wanna do clit things
For Men Only
♡2.Skeletor,Monstersink,Battletoads(Nintendo)
3.Monster/Mutant etc
For Women Only
1:Sisters/Friends/ Mother & Daughter Semi Realistic (90s Or 80s Decade)
2:Childs Play(You play tiffany),Nintendo,My life as a teenage robot,Coraline
||SpongeBob||


By Muramune

Hey all! I have some ideas for RPs.
Robot X Scientist
A scientist creates an Artificial Intelligence set to be equal to humans or even a bit better. The A.I. develops feeling of lust for her creator and while he is away she sets to work creating a body to both house her and to pleasure her creator. 
Demon X Angel: Marriage
In an attempt to broker peace between Heaven and Hell, the heirs to both are forced to marry each other and live among humanity on the only neutral ground both sides know.
Prince X Princess
A war between two kingdoms leaves the prince and princess having to meet in secret in a forbidden affair.
Demon Queen X Human
In the midst of a war between Humans and Demons, a man finds an injured woman and tends to her injuries only to discover that she was a demon in disguise. Some time later, his village is raided by demon forces and he is taken to their queen who is the same demon he had helped earlier.
Demon X Priestess
A god had abandoned a temple under his power, leaving the priestess (or priestesses) at the mercy of a powerful demon who has been either imprisoned by the god or has been kept away by the god's holy power.
Queen/Princess X Commoner
Alien x Human 
Elf X Human
A widowed Elf finds an abandoned human baby and raised him like her own son. Once he comes of age, their relationship becomes more like lovers than of mother and son...
If any of these grab your attention, please drop me a line and we can work something out.
Artist x Character
An artist or author awakes one morning to find that one of his most famous characters had come to life from the pages of their latest work .
Demon x Villager
For many years a village situated in a deep forest had given tribute to the God of the Forest for protection and bountiful hunting. This year doubt is cast on whether the god is real and the tributes stop. The daughter of the village chief is spirited away to the forest only for her to discover that the god who had protected them all this time had been a demon.