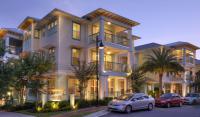 Recently Browsing   

0 Dreamers

No registered users viewing this page.

Similar Content

By Kitsuyumia

[ This is where I will post the intro to my character. Unlike most where they will have their character moving in I thought to treat my character as if they were always there in the background till now. If anyone wants to join it feel free to do so but until then I might make larger and longer posts so anyone reading after the fact may enjoy it.] 
It was after a long day at her job when Mae, the resident of apartment 612, would no be returning back to the building. She was still in her uniform from her work at the Lab/Aquarium that was near the coastline in the city. She had a rugged day trying to clean up the habitats for the animals that were under their care. She would walk her way through the lobby and would enter the hallway that offshoots from the lobby. It was near pitch black out except a sparce amount of lights that were present. As she was making her way to thw elevators she would come across the door to the pool. As late as it was the pool area was empty at the moment and it was dark except for the lights in the pool itself and for a flood light on either side of the room. In her mind she really wanted to swim and let the water cool her off and help her relax. However she would have to go up to her home and get her bathing suit. And she was unsure if she had the energy to do that and come back down.
Her eyes wandered across the sign that was on the door. Reading it quickly in her head as if it would help the decision process. But then she stopped on two words that was at the end, "Clothing Optional." She was full aware that nudity was allowed in the pool area. However she had never tried it herself. She was nervous and did not want to think about peopls staring at her body. Although she often fantasized about doing such a thing when she was masturbating she never could actually bring herself to do it. She was not sure if she was shy, nervous, or if it was because of her strict parents that it felt wrong to her. But now it was emoty and nobody would be around. And she can just use one of the free towels that were provided to cover up after as well.
After much debate in her head she swiped her key card over the reader as the pool technically was locked now at this time and once it unlocked she pushed the door open and went in immediatly the smell of chlorine and the humidity of the water hit her as she enter. Although she had a moment to turn back she did not up till when the door shut behind her and clicked as it relocked giving her a sense of finality in her decision. A sense of thrill pulsed in her chest. As she walked a bit away from the door so she would be less visible. " I'm gonna do it, I am going to get naked and swim naked. You got this. Nobody else is here to see you, you will be fine." She would say in her own mind as she walked to the far corner from the door. She went to the towel station and she grabbed a few towels and set them on one of the recliner chairs.  One for her body, one for her to wrap her clothes in, and well another just in case she needed an extra one for some reasom.
 
Now that she had what she needed, all she had to do was undress. The thought of doing so despite being alone still made her tense. She began removing articles of clothing, starting eith her shoes then her jacket. That was soon followed by her button up top that she wore for work and the strapless bra underneath leaving her smaller breasts with pierced nipples exposed to the air.  She then undid her pants and let them drop to the floor followed by her lacey semi-seethrough panties. 
 
After her panties fell, exposing her genitals to the air, a new sensation of excitement washed over her body. Her body felt sensitive even to slight changes in the air movement around her naked body. Her pierced nipples already responded by becoming more sensitive as they stiffened.  And she could feel as a light draft moved between her legs, the breeze grazing against her labia and the pierced hood of her clitoris. This was a new sensation of pleasure she just discovered.
She would approach the edge of the pool and she sat on the edge swinging her legs doen into the water before she slid herself off the edge and into the water fully. The feeling if the water tingled on her skin as she stood in it. A sensation that was quite stress relieving in all honesty. She then would begin to lightly float around and swim in the water.


By SilverGirl20

"Why are you sharing at me... it's so embarrassing..." she blushed wildly and looks back at you.


By Kzk242

Looking for a partner to rp as my busty mistress. I will do almost anything besides scat or CBT. I want you to tease and beg me and make me yours. I want you to do everything to me and teach me how to be a a good boy. I beg you to make me succumb to your will.


By

Imouto Kanna

Oniichan thanks for taking us to the beach!
She is around age 12 here


By Kzk242

I'm looking for preferably a girl to rp as my pet who becomes a furry because of spell that I created. You suddenly have all the urges to be my cumslut and only lust for me to fill you up.