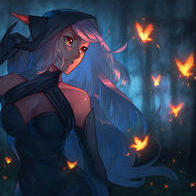 Library of Craethiel
Welcome to the Library of Craethiel
This is where all the additional information can be found about Crathiel Kingdom, whether it is about the inhabitants, or locations within the Kingdom. It is all posted here, for everyone to read and familiarise themselves with. Anyone is free to come and contribute to the library to help make Craethiel feel larger and more alive than just text on a screen. 
If the extra information is irrelevant to the roleplay, or the roleplayer becomes inactive, then it may be removed at the Library owners discretion. This also includes information that breaks the rules and lore of the roleplay, such as a location that's actually some strange shop that sells technology from the future. To become familiar with the roleplay, it is best to read through as much of the extra information as you possibly can. If you wish to add anything to the information that is there, but are unsure as to what to contribute, please don't hesitate to contact @Neptune or @Temaelrin for advice and help. Don't forget about the Sandbox forum, where you can set up your thread at your own pace, as only you and the staff are able to view it. Thus you can format it all out, before moving it over to its new home within this library.
Recently Browsing

0 Dreamers

No registered users viewing this page.