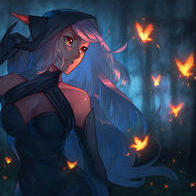 ---
Recently Browsing

0 Dreamers

No registered users viewing this page.

Similar Content

By acetoriax

Hey guys I really want a BDSM Group sex with four girls. I'm a skilled roleplayer and I would love to rock your world! Dm me!


By Sarah

Hello! I am looking for a Dom to roleplay with regularly! I don't have a preference on gender nor do I have a preference on body type. I used to be in a Dom/Sub relationship a while back and I realized how much I missed it. I have a few no no's like most specifically the relationship has to be casual roleplay whenever we feel like it.
Message me and we can discuss kinks, rules, etc. 🙂


By Vlamingo200

They don't have to explicitly come from this RP site. It can be from any!
I'll go first. I once had a guy asking me if I could RP as Scar, the guy from The Lion King, with the Infinity Gauntlet, taking down the Avengers and conquering Earth. Also as a slob.
Needless to say I tried to haggle by offering an OC lion, but eventually the RP kinda died down. This stuck to me a lot, don't know why.
I also had an experience with whom I renamed a "Vore loving Vegan" , but that's another story.


By

Neptune

Blackberry Falls Bestiary.
The forests of Blackberry Balls abound with strange creatures and monsters that pose a danger to anyone unwary enough to leave the unbeaten path. Anyone can post a monster or creature here, if it is for public use. It can be of your own creation or from a book, movie or TV that you like. Just complete the little form below and reply to the topic. Easy! Any creatures or monsters that you mention in the roleplay, do not need to be placed in here. It's entirely up to you, especially if you wish to share a version of a creature or monster with other roleplayers.
Rules of this thread.
Anyone may submit a monster to this thread. Fill out the template below and respond to the thread. A reply should reflect a general or average specimen of monster. A short summary of them as a species and general behavior. While the author of a post is credited with the monster this thread and anything in it is for public use on EcchiDreams. You will not be asked for permission before the monster you have posted is used, however anyone using a monster featured in this thread must adhere to what the author posted. Anyone may take what is written here as inspiration and modify it to fit their needs. If you wish to create a monster that is not for public use post it as a new thread here in the extra information section. Such post remain the property of the author and permission must be obtained before they are used. Monsters in Blacberry Falls are not limited to this list and are not required to be placed in here once you have created them. Name: The type of monster
Region: The area it can be found in
Diet: Food it eats
Description: General look, behavior, method of operation ect.
Intelligence: What level of intelligence do they have
Weaknesses: Known common weaknesses
Hostile: Are they aggressive towards people
Danger: The danger it poses to people


By SweetBiteMe

Hello! You can call me Sweets if that works for you 🥰 Hope we find something that works for both of us! 
About me and my style! I enjoy 1 to 3 paragraph responses. In general though my response are varied, and I encourage feedback so I can improve!  I roleplay in the first or third character and tend to lean toward the submissive side of characters. 
I'd love to learn more about you, and what wonderful ideas you have floating arond in your head. 
Some thoughts that definately need fleshing out are: 
Superhero x Villian/Superhero/No Powers 
Basically I'm looking for some sort powered human in the pairing. Something X-Men, or comic book related would be welcomed. Let's talk about something interesting. 
Fantasy Based ~ I know, vague, sorry ~ But I'm open to most humanoid characters.
Pirates
A captive is taken by a ship as ransom. But she develops more into a past time for the crew. 
Musician x Aspiring artist/groupie
An established musician/music producer meets a young aspiring artist. Perhaps making promises they cant keep. 
Greek Gods
Pick a greek story really, I love most myths. Persephone and Hades is always a classic fave. Past or current time frames are well welcomed 
These are just some ideas but I'd LOVE to hear what you have going on in your noggin. Note I am here for roleplays that have some sort of smut aspect but if I'm honest I do like a little more depth then just this with at least some plot. I do perfer rough play, but let's talk about what you enjoy! 
I'm open to fandoms, more traditional pairing, etc. Check out my preferences list, and know I'll be very open with you about what I'm not comfortable doing. If I say I dont have a preference I truly don't!
Hope to speak with you soon!