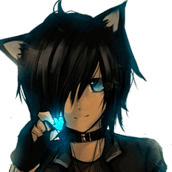 Recently Browsing   

0 Dreamers

No registered users viewing this page.

Similar Content

By

Floofenstein

The Private Roleplayer Bulletin Board is really nice for finding people...Unfortunately, of late, people have been making a new thread for each individual idea they have...And are having rather a lot of ideas. This is...Annoying, as it leads to the first page being utterly dominated by three or four people who bump near every day it feels, leaving other advertisements buried down to the second page at the least, and who really even looks there?

Thusly I request enforcement of the guideline/rule under the Ecchidreams Terms of Service part 17, section 2: You must not spam multiple bulletins up in quick succession, and we advise against posting excessive bulletins anyway. 

And maybe make it a bit more stringent anyway, locked down to two or three threads at once. I love that people are having ideas, but I'd rather other peoples' bulletin adds, and my own, not be buried under them in the process.


By Kitsuyumia

If you have suggestions post them here


By

Imouto Kanna

I would appreciate getting a notification if someone has left our ecchitext message. The way I see it is, it would show up like a new message was sent to the person/people remaining in the conversation. I know it shows it up at the top of the message, but that is only really useful after you've opened it. 


By

Starcry

I noticed that when you react to someone's status there is no "hug" emoji. Do you think it would be possible to have one added please? 


By

JennyDK

Hello and thanks for having this forum to allow our, sometimes, good suggestions and questions.
As you probably know, I run several clubs myself and most often they are quite comprehensive in scope and thus needs to be flexible to accomodate how I choose to set things up so my members are able to find what they need easy and quickly.
However, even owners of the clubs are not able to move topics around, delete topics and do the more large scale functions. Thus we need to ask staff members to do these tasks for us.
I would like to see club owners having more freedom in how they arrange and set up things.