Tap or click on any of the pictures to expand them to full size.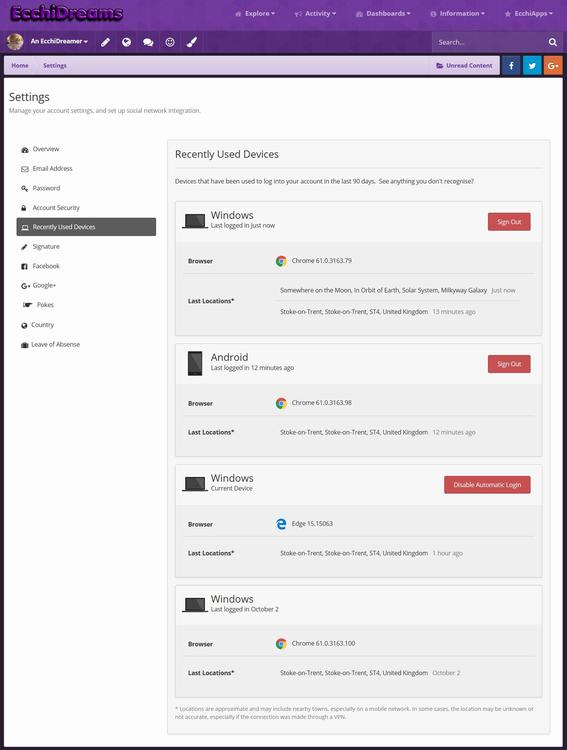 All devices you've used in the last 90 days on EcchiDreams, as well as approximate locations, are recorded for you to review at any time. In the Account Settings, find Recently Used Devices; this should be right under the Account Security menu item, which we explain how to get to in the previous parts of this guide. Reviewing this information can be quite important, and certainly this is a useful tool for you to have in seeing if your account has been breached by someone. If you see anything you don't recognise, then you should absolutely click or tap here to review your security settings, and even secure your account.
There are a number of things you can do from this control panel, such as remotely log out of your devices. Useful if, for example, you've logged in with your phone, and you've lost it or had it stolen... Or worse (and we obviously hope that never happens to anyone). Just simply click "Sign Out" on the stolen device, and change your password just in case. This will also work if you signed in on a public or shared computer and forgot to sign off.
If someone who accessed your account got in via Facebook or Google+ (if you have any of these synced to your account), then we'd advise that you change your Social Media password; again you'll see from this section if that is the case.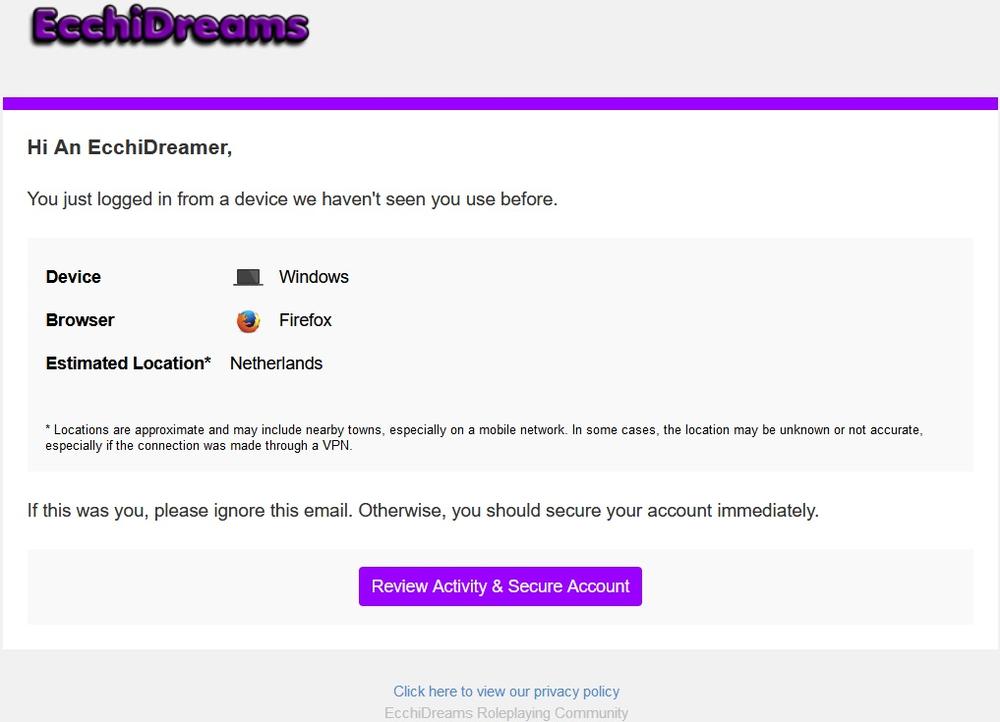 If someone (or you) logs into your account from a device that's unknown to EcchiDreams, you will automatically receive an email telling you about this too, at which point you can decide the correct course of action to take; including logging that person out. The button will take you to the page to secure your account again.