This guide starts from the point where you are in the Account Settings for your account. If you do not know how to get to account settings, please read the "Accessing Account Settings" guide by clicking here.
Down the left hand side in Account Settings, there is a menu. Under Recently Used Devices, click on "Signature". 
You will then be presented with this screen: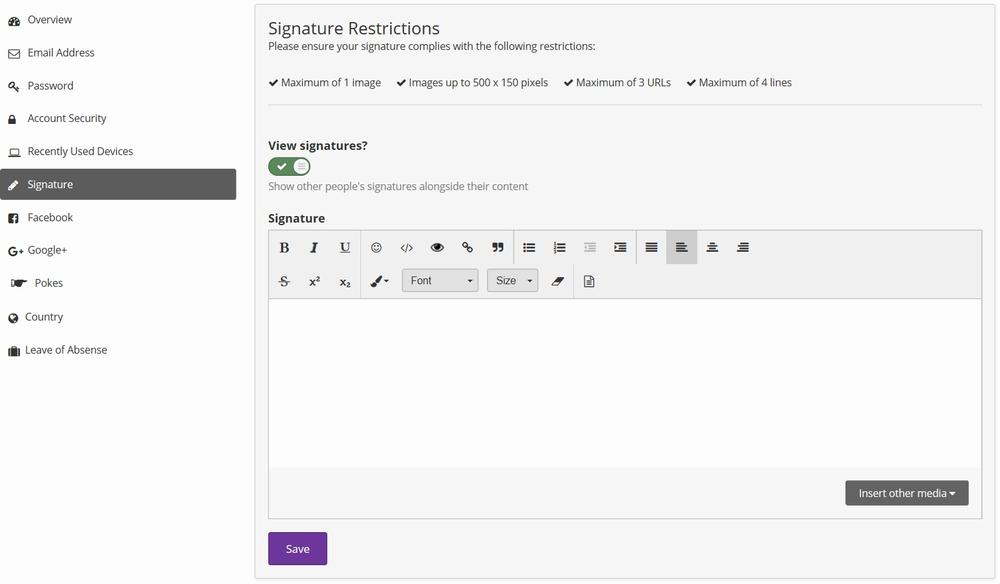 To explain these features:
The Signature Restrictions: these are physical restrictions that are in place by default. Although there are other rules as with the rest of the site that are more Terms of Service based. 
View Signature: if you don't want to view other people's signatures with their posts, you can turn it off in here. Or, if you've turned them off in the past, you can turn them back on. 
Signature: a rich text editor that allows you the same level of controls as you would have when posting. 
Once you've made changes here, just click save and you're done.
Happy dreaming!