This guide starts from the point where you are in the Account Settings for your account. If you do not know how to get to account settings, please read the "Accessing Account Settings" guide by tapping here. Also; by tapping any of the pictures in this article you can see the enlarged versions of them.
Once you're inside "Account Settings", look to the bottom of the user box containing your account information, and tap on "Edit Profile" as highlighted in the green box: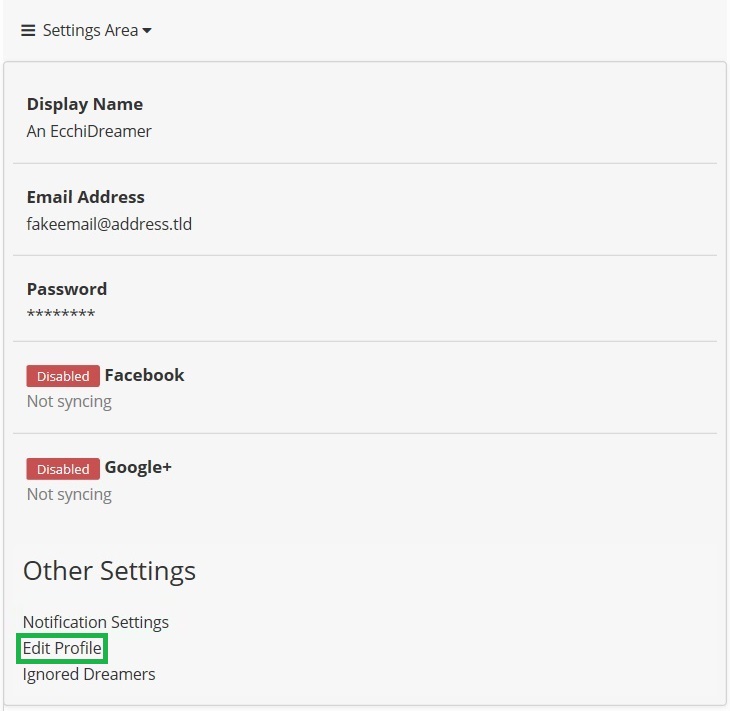 OR:
By tapping on the Hamburger button at the very  top of the screen, (≡) then on "Account" and then "Profile", where you can tap on the button highlighted in the green box: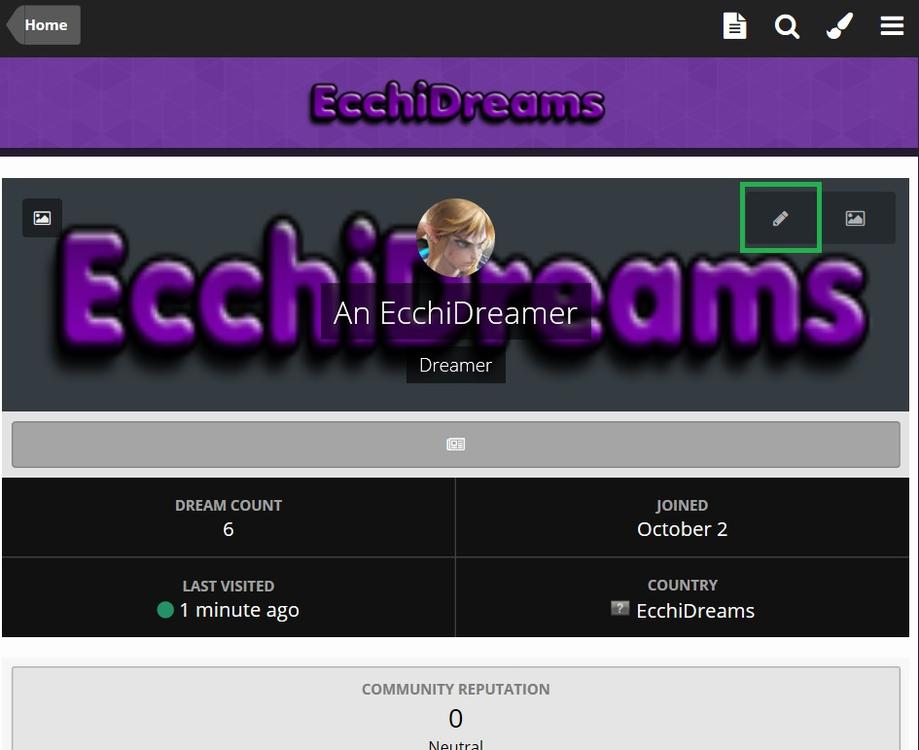 Here you can edit the following features: 
To learn more about the features below, review Part 4 of this guide.
Dreamer Title
Birthday
Enable Status Updates
Steam Name
Gender
Sexuality
About Me
If you need more help on the subject, please don't hesitate to ask any of our staff. Happy Dreaming!