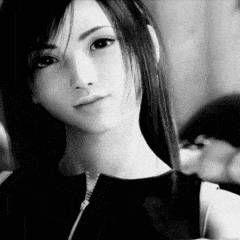 ---
Recently Browsing

0 Dreamers

No registered users viewing this page.

Similar Content

By Thorill

I have a particular kink for a submissive girl that begs for cock and wants to give blowjobs/get facefucked. Anyone interested to find interesting rp potential in that scenario?


By lemonade

sup,
 
i'm new here. first off, i'm new here, hello.
 
secondly, i wanted to start out by roleplaying one of my most classic roleplays: the orc roleplay. 
it's pretty simple. the whole thing is, woman wanders forest, orc sees woman in forest, orc likes woman.
anyway, ecchi text me or whatever it's called. i don't really like one liners and i'm pretty descriptive in my roleplays. however i don't mind roleplaying with someone below my writing level, as long as they don't sit there and do *i look* all the time, ya know? probably around like 5+ lines or so would be good enough for me.
 
anyway, thanks, and if you want to do this just message me.


By Yukina

Yuri is going on holidays at her grandpa's house. The old man is living in a sweet big house. The girl is naive, very young and somehow sexy. Could the gramps could control his urge to take her ?....Obviously no. He may even invite his close friends to enjoy his little girl...
Yuri 
12 yo
Likes : Lollipop, skipping ropes, ice cream, History
Dislikes : Fish, her math teacher, horses 



By HAL 9000

Name: Kacey
Age: 14
Species/Race: Human/Caucasian
Hair Color: Blonde
Eye Color: Blue
Skin Color: Pale
Bio: 
Kacey's oldest memory is of running away from the local orphanage. She never could remember why, only that she felt that she never wanted to return for as long as she lived. She lived on the streets until she was eight years old, stealing food, begging, and quickly learning to use her small size and agility to get her out of tough situations. When she turned eight however, she met an old man the children simply called "Grandpa"
It started with her stealing food from him, only for him to begin leaving food out for her. From there, he allowed her to stay in his home, sleeping in the crumbling remains of a temple he lived in. And one day, he asked her if she desired to have a family, to which her reply was "I thought we already were." He taught her to read and write, both in English and Mandarin, as well as other basic things she would learn in school. She even discovered a new passion in dancing. 
Sadly, Grandpa's health began to deteriorate, the old man slowly dying until he perished in her arms, leaving her alone once more..... That was when she was twelve, and since his passing, she has begun to work as a courier, using her agility and small stature to deliver the packages to their destinations. 


By LazarusLuna

Here are some of the pictures I have used for my background or intend to use in the future. Others are welcome to use them too!