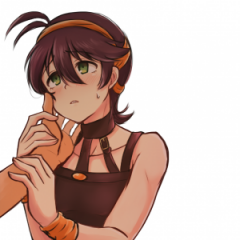 ---
Recently Browsing

0 Dreamers

No registered users viewing this page.

Similar Content

By Valadrass

I don't know where to go with all of this. I don't know who would even care, but I need to get this out there before I tear myself apart, probably literally.
I always hear about how common depression and anxiety are. 'Everyone goes through some depression at some point' 'it's a natural part of life' 'anxiety is just your body's natural reaction from back in our prehistoric days'. If all of that is true, I think my existence is a genetic defect. A failed experiment in evolution. I don't deserve to exist.
I've talked about having anxiety on here before, but it goes beyond some social awkwardness and nervousness about other people not liking what I put up. I fight constantly to convince my brain I'm not going to die, that some unlikely tragedy completely out of my control isn't going to kill me or someone I depend on, or something else just as devastating, or that one of my small thoughtless actions isn't going to cause a chain reaction that leads to some horrific accident. I don't leave the house, I don't work, I can't keep any friendships except for the person who's spent five years promising to spend the rest of his life with me and his best friend, who I barely feel able to talk to. And the depression stops me from distracting myself. I love writing, I love drawing, I love reading and watching anime and films and TV series and playing video games. But my mind and body will tell me that I hate it all because I'm not good enough at writing or drawing to make anything of myself and the rest are just pointless distractions that waste my life away. When I'm with my fiancé, it gets a little easier. He can motivate me to do the little things I enjoy like watching or playing something, but I can't function without him most of the time. I do have rare moods where I feel empowered, like I'm capable of achieving anything I want and fuck my broken mind and the people who think I'm unlovable, I am the queen of my own destiny. But those moods don't last long enough, and whatever I might create during that time becomes worthless to me after that high fades and it becomes more proof that I'm not actually capable. I am myself worthless and stupid and arrogant for ever thinking otherwise.
I'm trapped in my own mind and the air's running out. I don't know what to do. I know I need help, but I feel like what's wrong with me is beyond any help anyone can give. But I need to keep trying.


By

Temaelrin

As the title says. Just say what the last thing you willfully or otherwise put in to your mouth. :D
 
Vanilla Coke. - T'was delicious considering I feel like shite at moment. :(


By

Temaelrin

It's really simple this game - ask a question - the next person answers it, and ask's his or her own.

Q: When was the last time someone made you feel special?