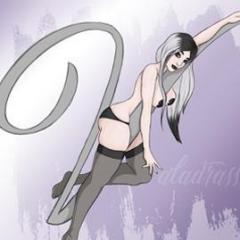 ---
Recently Browsing

0 Dreamers

No registered users viewing this page.

Similar Content

By Caliban

Hello everyone. I'm really new to roleplaying. I've been a sort of dude bro all my life owing to my athletic background, but reading and writing has always been an unexplored but curiousity piquing field for me. I've become tired of exchanging nudes and now I want to foray into the world of dirty texts.
About me: I'm a cis het male. Bulky, with well built legs. I'm 6'4", 200lbs. Small eyes, sharp nose, brown messy hair with a salt spray. 


By Ralsei

So my friends it has come to this.    i've made one too many trauma driven fear based choices and probably pushed away yet another potential partner (that makes three in my lifetime, one for each decade of my current existence) - but it's all a learning experience as they say. to take a step back and examine one's flaws, and faults.  to understand that they do not define you or i, but our strengths and what he have to offer. not what we lack.  this hard won battle had it's costs. and as the dust settles i am left wondering. waiting and dreaming of a life where i am not simply spooning with a pillow and talking to myself allowed as i watch the cars pass by from my bedroom window. 
Focus on yourself i've heard it said.
You'll find someone eventually but no one says when. and my impatience is enough to reduce me to simply sleeping all day and laying awake at night  hope is a let down so i try not to let it eat me. curiosity is no better.  so i sit and wait and think. and try to shape myself in a manner befitting someone who my lay eyes upon me and tell me
"it's You whom i love."
but for now an empty heart can not sing and on my feet are no wings but weights that trudge from room to room in dust covered silence. the sun cascading through the windows but it does not warm as it once did.  i've covered all my mirrors for i see my face as a sin. a reminder of those i've hurt without knowing it
but someday the fog will lift so i try to treat each crushing moment like a gift.
Death calls to me in a comforting lie and i lay alone evening after evening. her cold embrace almost enough to get me to listen. but i refuse. for even if my narrative were to cease that would leave holes in the story where i am supposed to be. and i am not one of those who is lenient toward inconsistency 


By maniabunny

Hello, this is my first post looking for rps. Thanks for checking it out.
I know this is not to everyone's taste, even gross, and that's understandable. Please move on if it's not to your standard. 
While my ideas are pretty short/simple, I prefer decent grammar and 3-4 paragraphs (or 1-2 longer good ones) in a partner. Please leave a comment if anything interests you. If you have your own cool plot that uses at least one of my kinks below or in the tags, then I'm totally all ears for that too.
 
Little Lost Loli:
Once upon a time, a young girl in search of a lost shoe stumbled upon something else as she crawled beneath her bed to look for it...a portal to another world! Here she found herself lost in a realm of demonic nature. Monsters and other foul beings seemed drawn to her, and it was all she could do to escape each time unscathed. Eventually she is found by a demon of status...(a knight, king, prince, whatever you'd like)...who offers his protection and to guide her to safety. His offer is not without consequence: in exchange, she may end up giving him what the monsters were after: mana essence. A magical force granting great power contained within her body itself. There are many ways to get at it, her blood, her sweat, tears. But he may know another way to cause less pain, if she can end up trusting him. If not she may come to fear him instead.
Loli x Demon
Possible kinks: Vampire, demon, bdsm, noncon, monster, blood/gore, open to discussion.
 
Dollhouse:
A toymaker has a secret: with a wave of his hand, his creations come to life. Living, breathing. But only for a short time. Recently, he created a small doll he has...quite honestly...fallen in love with. He's ready to see what she could be like if she lived, though he hesitates. She is so much smaller and he so much bigger. How could they come to love each other? 
Time period and location can be discussed, kinks too. It could also be darker if you wanted and veer into bdsm. 
Doll x Toymaker
 
Lustful Kitten Competition:
On a secret website, it is possible to order "pets." A wealthy businessman has a particular interest in such a pet, a "kitten," to keep at his side for whatever reason he likes. Intrigued by the label "kitten," he orders her, only to find this kitten is none other than a girl. Eventually he learns that there is a hit out on this girl. She wasn't meant to be sold, and whomever kills or brings her back first will lay claim to a great prize. Knowing this, what sort of fate would YC have in mind for her?
Loli x ?
Kinks: BDSM, rape, torture, could be more lighthearted too.
 
Various Kinks and Pairings open to discuss:
Bold are favorites
Loli x ???
Victim x Rapist
Victim x Stalker
Blood, gore
Arranged Marriage
Dolls / Dollification
Adult Baby / Sissification (of female char) ❤️
BDSM
Monster
Incest
Humiliation
Slavery
Vampire
Erotica


By Youko Kurama

The Ohsi, a humanoid warrior race created by the Elders to serve as overseers, unite to conquer the former slave races. Their rule is brutal and marked with constant warfare, intrigue, and assassination.


By Youko Kurama

A magus in Magreb, Syn Brandiwyne discovers a process to refine sentient life into essence crystals. Essence crystals, natural or artificial being required for humans to use magic. The process is a tightly held secret.