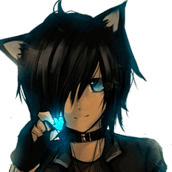 Recently Browsing   

0 Dreamers

No registered users viewing this page.

Similar Content

By

Starcry

I noticed that when you react to someone's status there is no "hug" emoji. Do you think it would be possible to have one added please? 


By

JennyDK

Hello and thanks for having this forum to allow our, sometimes, good suggestions and questions.
As you probably know, I run several clubs myself and most often they are quite comprehensive in scope and thus needs to be flexible to accomodate how I choose to set things up so my members are able to find what they need easy and quickly.
However, even owners of the clubs are not able to move topics around, delete topics and do the more large scale functions. Thus we need to ask staff members to do these tasks for us.
I would like to see club owners having more freedom in how they arrange and set up things.


By

Starcry

I know we can "donate" to members with credits that our account has "on us" as it were. But I think it would be cool if there was some sort of "transfer" feature so if you don't have enough credits in your wallet then you could transfer things directly to another member or when you buy stuff. 


By Zegrin

It would be nice when it comes to private rp topic forum would be nice to have a feature to include a option to create a new private rp instead of having to use clubs to get the rp across( not sure of this is a available feature or not from the time I got into this site it hasn't been it seems to only affect what's posted on clubs which I highly disagree with and very very dissatisfied with in the website. But on the other hand is there any way possible to make a mobile app of this sight at all because it honestly would help so many imo without having to switch from on app or game social media etc just my opinion


By

Whoreo

is it possible to do something about this:

I dunno about anyone else but to me it looks kind of jarring and uninteresting. like idk, could you put images in these grey boxes?