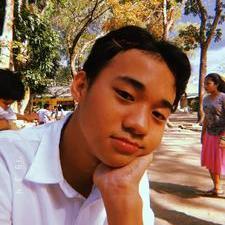 ---
Recently Browsing

0 Dreamers

No registered users viewing this page.

Similar Content

By Muramune

Hey all! I have some ideas for RPs.
Robot X Scientist
A scientist creates a prototype android woman for a new line of robots almost indistinguishable from humans. Keeping her in the lab, the android begins to fall in love with her creator and begins to upgrade herself in secret to please him... 
Demon X Angel: Marriage
In an attempt to broker peace between Heaven and Hell, the heirs to both are forced to marry each other and live among humanity on the only neutral ground both sides know.
Prince X Princess
A war between two kingdoms leaves the prince and princess having to meet in secret in a forbidden affair.
Demon Queen X Human
In the midst of a war between Humans and Demons, a man finds an injured woman and tends to her injuries only to discover that she was a demon in disguise. Some time later, his village is raided by demon forces and he is taken to their queen who is the same demon he had helped earlier.
Demon X Priestess
A god had abandoned a temple under his power, leaving the priestess (or priestesses) at the mercy of a powerful demon who has been either imprisoned by the god or has been kept away by the god's holy power.
Queen/Princess X Commoner
Alien x Human 
Elf X Human
A widowed Elf finds an abandoned human baby and raised him like her own son. Once he comes of age, their relationship becomes more like lovers than of mother and son...
If any of these grab your attention, please drop me a line and we can work something out.


By

Neptune

Warning: This Side Story will contain scenes of a graphic nature. This includes, but is not limited to, Heterosexual sex, dress up, seduction. If you find either of these themes distasteful, then please do not read.
Participants: Rowan and Natia
Description: Upon reaching Ryn'tur, Rowan and Natia visited Glenda's shop, where Natia bought a surprise for Rowan, despite encountering a problem with a slave owner. They went to the local inn, sat down and had a meal before Natia requested to go to their private room.
-x-x-x-x-x-x-x-
Rowan remained patiently waiting as Natia seemed to stare blankly up at him. The corner of his lips twitched a little, finding it very endearing. It made him want to draw her into his arms and to kiss those perfect little lips of hers. But he resisted the urge and contented himself with waiting to see what she wanted. When she demanded that he turn around and cover his eyes, he raised an eyebrow at her, "This again?" He asked, his tone light and teasing. He could see that she was looking rather nervous and he hoped his rather lighthearted tone helped put her at ease. He gave her an encouraging smile before he turned around so that he was no longer looking at him. He then reached up and covered his eyes with his hands to ensure that he wasn't able to peak, even if he was facing her.
That said, that didn't stop his ears to twitch a little as he listened out for her movements. It was cheating a little, since he could hear very well, but he was curious as to what she was wanting to show him. The only thing he could think of, was what she had bought from Glenda's, but he had not expected her to show him that so soon. He was certainly curious to know what she had gotten, and how she would look in it. Admittedly, he was rather excited, and found himself waiting rather impatiently for her to get changed. One thing was for sure, though, she was undoubtedly going to make it hard for him to leave that evening to look into her potential friend. If she looked anywhere near how she looked in his imagination, it was going to be hard not to spend all night fucking her into the bed. 
He also had to make a mental note to not break the bed in the process, either. 


By ThatLewdCat

Just like Lucy, Alex here was originally a Human-Only character. But later on got a "Furry version" too.
Alex is an 18yo college student, a cheerleader and a total tomboy. In fact... She's more than just that.
While her full name is actually Alexandra, she always only uses "Alex" instead since early age. And her actual ID card says that she is a Male. Why? Because she's some kind of a transgender or whatever? Hell no! That's not fun and silly, Alex is not "into" that stuff. Alex is... A FAKE FEMBOY. A double-reverse-trap, you can call it? Basically, a girl... who pretends to be a feminine boy! And yes, she lives in the male dorms... despite actually being a female. It has it's benefits, you know! *wink-wink*
She's quite sexually open and constantly teases her peers, teachers, coach, the football team and any other supposedly straight males out there on campus or outside during vacations. To playfully and innocently toy around (without true ill intent!) with their "fragile masculinity and sexuality", seeing them fall for the "trap" and actually go sexual for a feminine boy instead of a girl. Or at least... They think they are going for a boy that is. But in reality, it's all just fun and games for Alex! To see the look on their faces when they discover the truth! Let alone explore her curiosity about the ACTUAL "traps" aka Shemales/Futas/girls with extra parts.
And yeah. no secret there - she enjoys giving oral and taking it "from behind". She even manages to ofent hide the fact that the "bulge" in her panties is fake for the first few times, Thanks to mostly giving oral or anal, you know... Not everyone is attentive enough to care when they are excited - to pull down the panties all the way off, which would clearly reveal the "truth"... Hehe.
She was created for light-hearted and mostly sexual scenes in college scenery(or outside) based around that whole thing with being a fake femboy, orientation play, polyamory, no serious relationships, possible group sex(a typical locker room scene with multiple football team members!) and more.


By Seduction936

Look at my F-list for an idea of what I like~
Im really in the mood for a big breasted maid, or a big breasted milf ready to take care of me. We can plot some more once we get chatting! You can reach me multiple ways:
Discord: Sedudu#0969
Twitter: @time_seduction


By PsychoSexual

How long do you think it's fair/polite to wait for a reply?