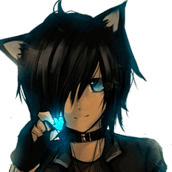 Recently Browsing   

0 Dreamers

No registered users viewing this page.

Similar Content

By

LazarusLuna

I plan on doing game stream and it will involve me needing to do polls on the forums to gather feedback. (which path I need to take and such.) And I was wondering if it would be counted as spam since I will be making different threads with polls each time. 

I figured I'd ask first before doing anything because I don't want to get into trouble. 
 
Thanks!


By

JennyDK

I know that it was said in a joking manner from @Tema once, but I was wondering if there might be any actual plans to go beyond platinum and have a diamond membership in the future.
If so, I would love to hear what features that might bring. I am also happy to suggest some, but mind you that these are just spitballed ideas mostly.
Further profile visual additions such as: 1) shiny/glittery borders 2) store up to multiple profile images so you can switch them fast and easy 3) being able to save profile image sets, meaning you can easily switch between themes 4) music for your profile Being able to feature one or two of your albums in a small and easy manner in your signature. Being able to feature one or two of your clubs in your signature. Have a tab on your profile for any bulletins you have set as "Looking". Have your profile display when you got gold/platinum/diamond membership. Being able to customize your profile.

By aLittleCrow

You know how lotteries and stuff usually have some kind of small "entry fee" that you need to pay to be able to participate in them? Could that same thing be applied to "contest clubs" like IsabellaRose's Tell Me a Story, where participants pool some some amount of their credits together so they gain interest over time, which can be then used to give out rewards?
I mean, I know you could assign one member (most likely the Owner of the club) to be the banker, but in case they leave or delete their account, all the money stays with them, with nobody able to access it. What I'm suggesting is a publicly visible bank account to which anyone can donate, but only spend the money inside the account if, say, a majority of Leaders and Moderators agree on the action.


By

LazarusLuna

I noticed that you have to choose between male or female and it doesn't accept when you choose the "blank" options - I was wondering if it would be possible to have "androgynous" option for those who do not wish to give away their gender identity? 


By Chiyako

So I was wondering if there is anything in the works, or if it was feasible, or if people would even enjoy something akin to a more active, direct chat option? When you click on Ecchichat tab under EcchiApps it brings you to what is essentially found in the lower-right hand side of the screen. Then you can chat quickly and directly to people, but it is only one at a time. What if you could chat to everyone available at once? And maybe it'd have the conversation logged up to a certain amount of time back? I dunno, I think it'd just make it easier for people to discuss stuff and to throw out suggestions for clubs and such. Maybe.
 
Sorry if this has been asked before!