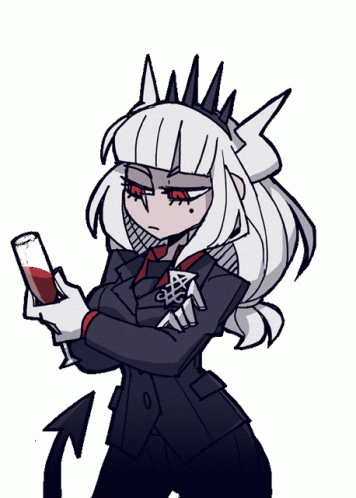 Dorms.
The dorm rooms of students.
ONE room per student.
---
34 topics in this forum
The long, wide and luxurious hallway connecting the many dorm rooms.

After a short flight, they reach the academy once more and by now, Nilaa feels a bit heavier as she knows napping is imminent, probably already trying to settle into sleep mode. Soon enough, Julia hauls her like this into her own dorm room. The place is pretty nice and cozy. with warm colours for her walls and her few furniture. She has a desk for studies, a few chairs and a small table. The biggest piece is clearly her bed, which looks so inviting, warm and nice. There are even still a few stuffed animals, she has gotten since she moved here. Of course, one can hardly overlook the many booze and beer bottles, ranging from full to empty everywhere, without them being…

WolfFang had just finished unpacking his in his and his brothers new dorm room and was now waiting for his younger brother Ryo to finish up. While he waited he glanced around the room amazing how the empty room had transformed when they entered it, becoming exactly like the room at their mothers house, with a large shower room, a huge bed for them to share(they had slept in the same bed as each other for their whole lives), a small training room, complete with training dummies and weights, and a large closet for storage. "Come one, Ryo!" The Orc/Imp hybrid growled to his younger brother. "We are going to be late for meeting with the HeadMaster!" "Coming!" R…

Whyle is a shorter first year student, with a healthy phisique. A (mostly) human, wasnt out of place at the Acadamy. As he walked into his new room, a sudden smell of... what was it... oh no... The smell he could detect was sex. Ok, whos fucking in my dorm room? He turned to his left and right, his eyes instantly adjusting to the dark. He could see clothes strewn about the floor, and the sheets on his bed looked like someone was inside it. Oddly enough, a blut tint covered all of the items in the room. "Fuck this, fuck you, an-" Everything turned normal color again, the lights flicked on and the door shut behind him. "This is either the beginning to a …

Yoko's room is rather sparingly decorated with only the bare necessities really put in here. She has a nice picture of the older man, who is her guardian and of course the statuette of herself made by Edgar @Thatannoyinggod the two things the only things directly decorating her dresser. On her bedside table, she has a small notebook she uses for something no one else knows. Her dresser mostly has clothing very much like the one she has already, most of them looking traditional Chinese clothing.

Noa makes his way down the hallway passing the other students that are coming and going. He pulls the small key from his pocket to confirm he was headed in the right direction as the room numbers went up. Slowing to a stop now, Noa looks at the number on the door and thinks to himself "Welcome home", inserting the key and giving it a gentle twist. The door swung open with little force, Noa enters his room and closes the door behind him using the back of his foot. Noa takes a moment to unpack his belongings before laying on his new bed hugging his favorite stuffed animal, observing his new living space. The room is dimly it by his adjustable lightbulbs and blackout curtai…

A messy and uninteresting dorm room, filled with random stuff that belongs to a student, most likely Keya. The colors are bland, although it is notable that the colors "dark green" and "yellow" are mostly used in the environment, such as posters on the walls, mainly of bands, anime, and even a few hot babes (clothed, of course, that he doesn't seem to mind having hung up for everyone to see), clothes and even some furniture, such as a wardrobe and a table with a laptop on it. There's a night table next to the bed, one that looks worn and scratched at. On the table there's an alarm clock and a framed picture, on which are Keya, Lucy, Ruben and Lyncus. A sweet group selfie,…

Tamamo's room was simple to begin with. A bed, some night desks, lamps, etc. A basic TV was placed on a desk near the wall for her usage. She would have the choice to change the furniture later but since she just arrived, it would be something she would take some time to think about. For now, she took it easy and went to toy with the tv and its remote. Thankfully now, she had learned how to use it. At least enough to watch something together with Sarah. After pressing the button to turn the tv on, Tamamo stepped back and sat on her bed then looked at her new friend. "I don't mind if you sit near me... We can watch anything you like but I don't know what we'll find inside …

The room was of the normal dimensions found within other dorms rooms of the building, however the room had been decorated per the tastes of its inhabitant. The walls were now dark in color and posters were scattered across its surface. Posters for movies that were produces in the Hellscape, Hellscape bands, heavy metal and screamo bands, and various other decorations. The surfaces of the dressers had a wide range of items all on it from deodorant, to make up, perfume, 'toys', and even a bottle of strawberry flavored lube. The ground was littered with clothes occasionally here and there although it was not enough to make the room look like a complete disaster it definitrly…

Located on the ground floor of the dorm building, Achlian's room is one of the larger ones in order to compensate for his large figure. Naturally, this means the bed and other furniture are also appropriately sized to fit his stature. There are knick-knacks of all kinds to be found lining the walls and shelves, all souvenirs he had collected over the years.

Linden approached his room and unlocked his door with a sigh it had been another stressful day and he needed to blow off some steam and unwind this night. He opened the door to his room expecting to find it dimly lit like a twilight summer's glade with the various faintly bioluminescent and aphrodisiacal flowers that he had been growing diligently scattered around on various shelves, the desk, in the bottom of his closet, in the kitchenette, with vines creeping up the walls, and along the window sill which he left slightly ajar. The room was not as he expected it, however. It was darker with some sort of form @Icarian Dreams hunched over blocking the light from some…

Cire yawned after having enrolled in the school she knew that she would get time to relax and adjust before she got her schedule so she planned to make use of that time by resting

After a long time of mulling about, Saeki finally finds his way to his own dorm room. He stands there in front of the room, thinking about something for a short moment as he finally comes back to real life and reaches into one of his pockets to retrieve a rather fancy looking key. He would slot it into the keyhole and twist it, unlocking the door in front of him. Taking out the key and opening the detailed door by twisting the knob, he steps inside his dorm room and closes the door behind him, sighing in relief. He looks around and makes sure to see if his stuff was still there where he had left it, walking over to unpack his singular luggage that he had carried with him …

After a nice and lovely evening in the party room, with dancing, drinking, chatting and of course teasing, two of the sisters arrive back here. Giana and Claire has had their eyes upon Nilaa @Chiyako most of the evening, eager to play around with her some more and this has led to them taking her to their dorm room. The whole room is even bigger than most as it is fit for three persons rather than one. Every piece of furniture, decor and such ooze of class, passion and erotica. The smell in here is nice and fragrant, like fresh flowers off a flower bed, giving a lovely aroma and enchancing the atmosphere even further. The two ladies lead the final way to the part of …

Even despite owning the room for three years, Anpu had not made many changes to the existing structure of the dorm. She uses the space mostly as a resting spot, spending most of her days surrounded by books in the school's library. She did manage, however, to set up an additional bookshelf, on which stands a collection of various books that Anpu had managed to acquire, be it from winning knowledge contests or diving through secondhand bookshops. Her clothes and essentials are stored in a set of ornate, and rather ancient-looking chests, located all around the room. Finally, a small desk stands under the window, giving the Anubis place to do her homework or write letters. …

Home of the wyvern Deva Orjho, the inside of the room was completely barren like a prison cell and Deva had no reason to really shift it. Although, the only sign of her interests were a pile of magazines that either depicted pornography for her to masturbate to when she was bored or the more recent strongest monster and the various competitions to show their strength as well as how to gain an even stronger body as well as a few basic martial arts that were dogeared at the beginning pages.

Salah's room is very open, larger than most of the dorms to account for his very large size. Rather than a bed, he had a large futon mattress on the ground equipped with a top of the line heat pad. His walls are covered in expensive tapestries and artwork. There is a large wooden beam that is heavily reinforced with bracing so that he can perch himself up and stretch our occasionally. The heat is always on full blast, making sure his room is comfortable for him. In the space that a desk is usually set up, he has a television set up, equipped with a couple game systems and surround sound system.

The first thing to notice about Lucy's room is how unfinished its state appears to be. Much of the space is taken by sets of cardboard boxes that the girl never bothered to unpack, some (the opened ones) containing her clothes, but most holding all the sentimental things that the girl just couldn't live without, but which would never come into use. Amidst all the boxes stands a modest bed, practically always unmade, and usually serving as a resting place for Lucy's laptop or its accessories, keeping them at hand's reach even if she's sleeping or relaxing after a long day. The walls are covered with posters of numerous bands, collected throughout the various concerts …

Ruben had kept his room very tidy last year, and he was determined to do that again this year. His bed was perfectly made, along with his desk clean and clutter free. He usually left his laptop on his desk hooked up to the much larger TV screen he used as a monitor when he was working on one of his projects. His walls were lined with either posters of buildings (ironclaw included) and shelves containing models of wood, metal, and even Legos of historical buildings and structures. He sat at his desk, working on a project that had been on his mind since he first showed up to the school.

Lynette sat on the edge of her bed, for the tenth time reading the letter from the Winter Court she was sent here with. It was cold and formal - as most things around the Winter Court were - and it explained what exactly she was to achieve in the academy. She sighed, once again stopping with her gaze on the refined signature at the bottom of the page, folded the paper in three, and brought it closer to the flame of a small brazier next to her. The Court would have wanted her to do this the very moment she crossed the school grounds, but she couldn't help but feel some slight nostalgia towards the message. Besides, its contents weren't really all that sensitive. Lyn couldn…

Tick glanced around his new room. It was very basic with only a small bed, closet and desk. The shelves were lined with his wide range of mystery and adventure books, being a avid reader. He glanced down at the clock on his wall. He had some time before it was time to eat, so the young goblin, headed out of his room and into the hallway, meaning to go to the school's library.

Ashura's room had a rather minimalist outlook. A bed that comes with drawer box. With some tweak he turned the box into a sword holder and now uses it to store his swords; a closet with a huge mirror and a simple desk beside it. What's particularly amusing about the room is, there is no source of light in the room. Whatever light that comes in during the day and moonlit night are the only source to illuminate the place. On moonless nights, the room stays as dark as the bottom of some pit; just the way Ashura prefers it to be.

Tyson's room had a minimalistic appearance as he had only just moved in as a freshman. Most of his items were still inside of his bags, save a calendar and a framed photo on the wall. The room had a large window that revealed a beautiful view of the outside areas. It was a smaller room with only one bed, but he honestly didn't mind it. That just meant he would have less trouble cleaning everything up. It looked like this would be the current stage of his life now, living only for a few years as an academy student. It may have seemed like an eternity for now, but he knew that in retrospect, the time would pass by quickly. Might as well get comfy while he could.

As a Ghost Vyktor doesn't need much. His room has a mirror with a stool next to it. The stool has a few magazines so he can pick what outfit to materialize each day. Even though he doesn't particularly need a bed he has one to help him during his little episodes, under the mattress are a few gravure idol magazines.

Bella sits in her very orderly and neatly arranged room. The furniture are all of very old age, but extremely well kept and preserved. There are few fully stuffed bookshelves and even a few old family paintings, among other really old memorabilia, mostly family heirlooms and the like. Older, but elegant and pretty dresses and clothes make up her clothing closet. The whole room has an aura of tidiness about it and there is not a speck of dust or dirt to be found. Her study desk is mostly cleared, except her quill and pen, that she uses for documents, mostly resembling parchment. She is waiting for Deva, who told her she wanted to come over for a study session.
Recently Browsing   

0 Dreamers

There are no registered users currently online