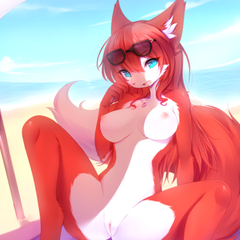 ---
Recently Browsing

0 members

No registered users viewing this page.

Similar Content

By Hiant Giant

Lets do a fantasy story! I've done plenty of these that are years long stories which are still going today full of drama, excitement, and occasional sappy-romance and lewd scenes. I've also done ones that are just one-offs of some big warrior dude boning his gobbo wife, whatever works for you.
 
I'm open to all settings and races of monster man or girl. I prefer shortstack races, but I'm no stranger to an elf or orc now and then. Post an idea if you have one, or pm me and we can cook something up together.
 
I look forward to hearing from you!


By NyxAvatar69

What's this?  I'm actually writing more of this?  Well, it is National Novel Writing Month, and that means forcing myself to not edit my own writing.  It's also a first draft, so there are sure to be mistakes here and there, but either way, I hope you enjoy.
 
'This world is divided by light and darkness. Those who side with the light, and those who choose to walk the path of darkness. It is a world where humans can obtain special powers through hard work and training. Some are born with their power. People can use their powers for whatever they want. For justice or for chaos. Most people don't even know their powers exist, so they live normal lives, unaware of their potential.'
 
"Zero! Stop daydreaming and focus!" Zero heard the loud voice of his father and opened his eyes, remembering he was still in the middle of the day's training session. He had to beat his father in a sparring match using the short sword he normally used during training against his old man's personal greataxe. The brown haired boy got into a fighting stance and prepared himself for whatever his old man had in store for him.
 
The man took a few slow steps forward in an attempt to fake Zero out before charging right at him. He raised the axe in his hands and swung at Zero. Since the swing was slow, Zero easily evaded the initial swing by jumping back. When the axe slammed into the ground, Zero's dad tightened his grip on his weapon, focusing his power on the earth. A pillar of earth erupted from the ground in front of where the axe was stuck, flying straight at Zero.
 
'Looks like he's changing up his strategy,' Zero thought. He ducked to avoid the pillar coming at him, but the action left him vulnerable for a potential follow up attack. The ground below Zero began to glow a bit shortly before a second pillar of earth came out of the ground and hit Zero in the chest, sending him flying into the air.
 
'Are you serious? A second attack? He's not playing around today,' Zero thought, moving his free hand towards his chest while he fell. In the time Zero was falling back down to the ground, his dad had pulled his axe out of the ground and waited for Zero to get close to the ground in order to hit him when he couldn't defend himself well. He swung the axe once Zero got close enough to the ground, but Zero used his own short sword to attempt blocking the attack. While he had managed to avoid any fatal injuries, he was pushed away by the sheer force of the swing and crashed to the ground. His body slid against the ground, dirt and dead grass getting on his arm and the side of his t-shirt.
 
"What's going on, Jared? Why are you so eager to cleave me in half today?" Zero questioned while he slowly got back on his feet. He raised his sword again in preparation for whatever his dad had in store for him next.
 
"Training should be as close to real combat as possible. You know this, Zero. If you want to awaken your power, I have to push you to your limits. Now, stop talking and fight, otherwise you'll be skipping out on dinner tonight," Jared replied while he readied himself.
 
"Tyrant," Zero mumbled. He let out a low sigh and took a look around Jared, biting his lip after his short analysis of the area. Jared had been standing in an area of the backyard where there was no grass at all, which would allow him to use his power with no grass numbing the force of his earth based abilities. Zero nodded to himself and made a run for Jared, dragging his sword across the dead grass. Jared took a defensive stance in response to this. When Zero saw this, a small smile crept up on his face. Instead of going for a head on attack, Zero leaped into the air in an attempt to get behind his dad.
 
'Didn't see this coming, did you?' Zero thought when he landed behind Jared, throwing the sword aside and tackling the man from behind. Jared had not expected Zero's move, but tried to move against the boy. Zero had the edge in the situation and managed to push Jared onto the dead grass. When Zero pushed Jared, he stumbled a few steps forward. Jared looked behind him to find Zero making run for his sword.
 
"Don't abandon your weapon, you fool!" Jared shouted, turning around and weaving his fingers around a bit. Several rock spires came rising from the ground around Zero's sword in order to keep him away from the weapon. When Zero tried to get close to the rock spires, rocky spikes came jutting out of the spires. Zero wasn't able to avoid being cut by a few of the spikes. Zero quickly jumped back a few paces while he wiped a bit of blood off a cut on his cheek. With his target defenseless, Jared took a chance to strike. He ran at Zero and swung at him. Zero prepared to avoid this attack, but instead of continuing his swing, Jared faked the boy out and followed up by kicking him in the chest when he got within range.
 
Zero hit the ground hard, but he had no time to catch his breath as Jared jumped into the air and tried to impale him with his axe. Zero rolled out of the way of the attack, narrowly avoiding the axe as it slammed into the ground. While Jared worked on pulling his axe out of the ground, Zero got back on his feet again and made a beeline for the rock spires keeping his weapon trapped. As he ran, Jared pulled his axe out of the ground and turned towards Zero again. Jared ran after Zero while he lifted his axe in preparation for another attack.
 
Even though he had managed to grab his weapon, Jared was a step ahead of him. When Zero had attempted to get out of the circle of broken rock spires, Jared was standing over him, ready to swing his axe at him. When Jared swung the axe down on Zero, he tried to block with his sword.
 
"You're not strong enough to hold back my attack forever, Zero. After all, you've already lost," Jared pointed out. Zero didn't respond, mostly because he was putting everything he had into holding back Jared's attack. Jared was already prepared to put an end to the fight with his rock spire circle, but he was forced to move away and avoid a kitchen knife that was flying right at his head.
 
"That's quite enough, dear. You're trying to invoke his awakening, not kill him," a woman's voice calmly pointed out. Walking towards the scene from the house was a short, brown haired woman wearing an apron over her light blue sundress. Zero let out a long sigh of relief when he finally got the chance to relax.
 
"You're a lifesaver, mom," Zero said. The woman gave Zero a small smile before she returned her attention to Jared.
 
"You're being far too rough with him, Jared. He isn't another one of your trainees from back in the old days. Plus, instead of nearly trying to kill our son, you could be inside, helping with dinner. You know we have a guest coming over tonight, but here you are." Zero's mom continued while Jared made his way over to her.
 
"Christa, you need to understand that I'm-"
 
"I'm sorry, you're what?" Christa questioned. Several knives created from water materialized in her hands as she glared at her husband. Jared quickly glanced over to Zero for a moment, then back to his wife.
 
"I'll go get cleaned up and help get dinner started. That's what I wanted you to understand," Jared quickly replied once he thought up something. The axe in his hands disappeared and the man started running towards the house in a panic. Once Jared was gone, the knives in Christa's hands vanished and she returned her attention to Zero, who was also a bit frightened from his mother's sudden change of tone. She simply smiled and helped him stand back up.
 
"Why don't you put that sword away and go inside? It'll be time for dinner soon," Christa asked with a smile.
 
"Y-yes, ma'am!" Zero replied right away as he turned towards the back of the yard towards an old wooden shed. Before he could take more than a few steps, Christa put a hand on his shoulder and turned him around. With the same calm smile on her face he was used to seeing, Christa put a hand on Zero's head.
 
"Don't take what your father says so hard. Even if he's rough with you during training, he does love you. We both love you," Christa said, but Zero shrugged and turned away from her.
 
"Yeah, I know. Why do you say that every day? It's kind of annoying," Zero replied before he started walking towards the shed. Christa reached out for him as he walked away while she looked down at the ground.
 
"Because we don't want you to go back to how you used to be," Christa whispered to herself.
 
Once Zero had put away the sword, he went inside and returned to his room to get a bit of rest. He spent a few minutes pretending to swing around a sword as a bit of self practice before he let out a low sigh and lowered his hand.
 
"It's been five years since I started my training. I wonder when I'll finally get powers like mom and Jared," Zero questioned himself while he lied down on the bed, looking up at the ceiling.
 
'Maybe if I had a weapon of my own and powers like them, I could do something. Go to school like normal kids or maybe do some good for the world like some kind of superhero...' Zero thought to himself. He shook his head while he sat up.
 
"Instead, I'm stuck here in a nowhere town where everyone knows everyone. Nothing ever happens around this place. I could be using my skills for something productive," Zero said to himself while he stood up. He threw on a t-shirt he had laying on the floor and decided to confront his parents about it. On his way down the stairs, he could hear his parents talking with someone. Zero stopped when he heard the voices and slowly snuck down the steps, peeking into the living room to find Christa and Jared sitting on one of the couches in the living room with an unfamiliar man in a gray t-shirt sitting in a chair across from them, taking a sip from a teacup.
 
"And that's generally where things stand right now. It's been a mess over there since the first incident two years ago. The police say it's due to unknown causes, but that's a load of crap. Check these out," the man said, opening up a folder and tossing a number of pictures onto the coffee table between the three adults. Jared picked up one of the images, but all he could see was a blurry black figure with golden eyes surrounded by red.
 
"Bruce, what the hell are these? Is this some kind of joke?" Jared questioned while he threw the picture back onto the table.
 
"These are pictures taken by someone who claims to have seen monsters in Star City, the same place where the first incident took place. In his story, he's also claiming that these same monsters are responsible for a number of disappearances over the past year," Bruce replied.
 
Jared sighed and shook his head. "And why are you coming to us with your little monster story? We're out of the business now, Bruce. We already have enough to worry about between Zero's training and the assassins he's sending after us," Jared said.
 
"Come on, Titan. You and Scarlet Blade here are professionals. A little monster problem is nothing for a duo like you. I'm giving you two a prime opportunity here to get back in the business. You can even get your son in on-"
 
"Out of the question," Christa said.
 
"Are you serious? A little field experience could do the boy some good. He won't improve just from physical training and sparring matches he can't win," Bruce asked.
 
"As I said, out of the question. Zero will not leave our protection until we feel he is ready. Now, I suggest you drop this little suggestion or else," Christa replied while the air around her began to get colder. Bruce leaned back in his chair as he watched a smile slowly make it's way onto Christa's face.
 
"How about I just give you two some time to think things over?" Bruce asked while he slowly started gathering up the pictures and his folder.
 
"There's nothing to think about, Bruce. We're not going to-"
 
"That's just what you're thinking right now, Earth Titan. Sit down over some tea and talk it over. I'll be back just in time for dinner," Bruce said before Jared could finish talking. The man stood up and started making his way towards the front door. Hearing the approaching footsteps, Zero hurried back up the stairs to hide from Bruce. The man stopped in front of the door, turning back towards Jared and Christa.
 
"You two should seriously consider this offer. I came here to you as a friend. This is a well paying mission just to deal with some monsters, and I'd hate to see you pass it up. After all, this whole thing may be more than it looks like on paper. Keep that in mind when you're making your decision," Bruce said, his tone suddenly becoming serious. Once he said his piece, he opened up the door and walked outside. Jared and Christa were left alone to consider Bruce's offer and the information he had given them.
 
"What do you think, Christa? If what Bruce said is right, this job should be simple enough for the two of us to take on," Jared said, but Christa shook her head.
 
"I think we should focus more on Zero's training. After all, it was because we were busy with that mercenary work that he ended up..." Christa answered, stopping herself before she finished her sentence.
 
"You may be right. Even though that power has shown no signs of surfacing, we can't leave Zero here by himself," Jared said.
 
"Then it's agreed. When Bruce comes back later for dinner, we'll decline his offer. After all, it's important that we monitor Zero's condition, especially considering that mad scientist is out there somewhere," Christa said while she stood up and grabbed Bruce's leftover cup from off the table. She glanced over to the door for a moment, considering what Bruce had said before he left. After a moment, she shook her head and started walking into the kitchen.
 
While Jared and Christa were in the middle of their conversation, Zero returned to his room and sat down on his bed while he thought about what he heard.
 
'Monsters in Star City, huh? I know there used to be talk on the news about strange things going on around there, but those reports suddenly stopped a few months ago? That Bruce guy said it was an easy job. Maybe it's something even I could do, but...' Zero thought to himself, clenching his fists when he remembered what Christa had said.
 
'Zero will not leave our protection until we feel he is ready,' Zero remembered hearing his mother say to Bruce. He slowly stood up and walked towards the door while he clenched his fists.
 
"How long will that be, though? Until they're old and grey?  I might not have any powers yet, but I know I have what it takes to fight off a few monsters by myself," Zero said while he put on his shoes and walked out of his room.  As he made his way down the stairs, he could hear Christa barking orders to Jared, who was in the middle of cleaning up the backyard. Without bothering to check up on when dinner would be done, Zero walked out the front door and began walking away from the house.
 
Zero and his family lived in a small, two story house surrounded by trees.  They lived away from any neighbors to avoid noise complaints during Zero's training sessions.  Black curtains covered the windows to make it seem like nobody was home. At the same time, however, Zero felt like it was another way his parents tried to seclude him from anyone his age living in the small town.  As he walked away, a figure in a gray cloak watched him, then turned towards the house. The thick black chains wrapped around his arms rattled a bit when he moved.
 
"The target has been found," the man said quietly to himself.
 
 
'It must be nice...to live however you want,' Zero thought to himself, sitting on a swing while he watched a couple of kids running around, playing tag.  After he left the house, he made his way to the local elementary school's playground in order to get away from home for a bit. The kids were too busy with their game to really notice Zero.  He let out a sigh, looking towards the slowly setting sun.
 
"Why am I stuck in this town?  Why do they watch me and keep me contained like I'm some prisoner or something? " Zero wondered, looking back down at the kids.  As he watched them running and laughing without a care in the world, an image of a young, black haired girl flashed through his mind.  Zero slowly closed his eyes, turning away from the kids.
 
"One day, I won't just be an outsider. I'll explore the world and help people.  I'll be more like normal people. Maybe I'll even awaken my power," Zero said to himself, smiling a bit.  He slowly opened his eyes when he heard a faint growling coming from close by. A part of him was glad that nobody else was around to hear his stomach growl.
 
"Looks like it's about that time.  Dinner should be done by now. Mom will kill me if I'm not there soon," Zero added, standing up and walking away from the swingset.  As he started walking away, a single thought came to his mind.
 
'Who was that girl?  Why did she seem so familiar?' Zero thought to himself.  He shook his head when no details about the girl and who she might've been came to mind.
 
"I must just be tired.  Jared hasn't been holding back in training the past few days.  I think the old man is getting paranoid or something with all that talk about assassins.  Even if I asked about it, they probably wouldn't tell me anything," Zero said, stopping when he realized he was already on the path back to his house.  While he knew the school wasn't too far away, he had not expected to get back so quickly. Zero looked towards the house and let out a sigh.
 
As Zero made his way back to his house, he would take occasional glances towards the trees in case his dad was planning on surprising him and scolding him for going out before dinnertime.  Luckily for him, he managed to reach the front door of the house without incident. He took one final glance around before he opened up the door.
 
"I'm back," Zero tried to say, but when he opened up the door, his nose was hit by a strong, metallic scent.  Zero took a few careful steps back as the door slowly opened up. None of the lights in the house were on, but thanks to the light of the sunset, Zero was able to spot something near the bottom of the stairs.  From where Zero was standing, he could see a familiar piece of light blue cloth with several dark red splotches on it. Zero slowly stepped into the house when he saw the cloth, trying to endure the strong smell that would assault his nose when he stepped inside.
 
'This looks a lot like the dress mom was wearing.  Did she get into a fight with Jared or something?' Zero wondered, quickly shaking his head and dismissing the thought from his mind.
 
'No, that's impossible.  Jared may be a bit of a meathead and a dirty fighter, but he wouldn't lay a hand on mom.  If anything, she'd be the one hurting him,' he added, walking towards the living room. Using the sunlight to guide him, Zero walked along the wall towards the nearest light switch in order to brighten up the room.  When he saw the state of the living room, a part of him wanted to just turn off the lights and pretend the whole thing was a dream. The room was in shambles. The two large couches had been thrown around, both of them full of holes.  The coffee table that was once in the middle of the room was broken into pieces while pieces of the broken table were lodged into the wall along with several knives that were likely from the kitchen. The TV had been thrown in a random direction, and like the couches, was filled with holes.  Other than the knives, there were large cuts and streaks of blood on the walls.
 
"What the hell...?" Zero finally said after getting a good look at the scene.  His eyes followed the trail of chaos towards the hall leading to the dining room and kitchen.  Zero took a deep breath, ignoring the strong smell all around him and started walking towards the kitchen.  On his way, he tried to listen for any noises or sounds of fighting, but he heard nothing except his own footsteps as he walked across the wooden floor.
 
'What is going on here?  Where's mom and Jared?' Zero wondered, stopping in front of a closet door in the hall on the way to the kitchen.  When he opened up the door, he found a series of swords, hand axes and knives shoved inside. Zero quickly grabbed a sword and closed the closet door, turning back towards the kitchen.  He continued moving down the hall, keeping the sword close to him just in case. Like the living room, the lights in the kitchen weren't on, but the smell of blood was much stronger compared to the living room.  The overwhelming smell made Zero stop walking. He slowly inched forward towards the dark kitchen, unaware that his arms were shaking as he moved.
 
Stepping into the dark kitchen, Zero slowly reached for the closest switch on the wall to turn the kitchen lights on.  Like the living rooms, there were clear signs of a struggle. In the dining room, the table had been broken in half while broken pieces of glass bowls littered the floor.  Food had been left laying on the floor. More holes and bloodstains littered the walls and the three chairs that were once at the table were nothing but broken piles of wood.  When Zero looked towards the kitchen, he noticed a single, large pool of blood in front of the oven along with a drag mark leading to the backyard.
 
Seeing no other options, Zero followed the trail of blood to the backyard, but the moment he stepped outside and looked towards where the trail of blood ended, his eyes widened.  Two pale figures were hung up from the tree by their necks with black chains. Their bodies were covered in deep cuts and their clothes stained with blood. At the base of the tree was a greataxe and a rapier.  Standing at the base of the tree was a single man with short grey hair and a grey cloak covered in blood. Thick black chains were wrapped around his arms and made a faint rattling noise whenever he moved. The man slowly turned towards Zero, meeting his gaze with deep purple eyes.
 
"You're too late."


By Rucio

*Author's Note: Hey there everyone. I was just bored and wanted to write a slight mini story about a character from a public roleplay I am in. It is mainly about Jonathan and the years leading up to his sister's death, looking back at them as he makes his way to the area. (It's Lucent Isle Resort btw, great club.) This is gonna be kinda sad, as his sister had died. I'm not a great writer, so if anyone has any constructive criticism I am open to almost all suggestions!*
March 14th, Five years after her death: I usually try to keep a pretty happy outlook on life. I'm not one to stay down about a lot of things, and I often am asked by my friends and strangers how I'm able to be so positive. I'll usually just smile and tell them about how I don't sweat the small stuff and all that. 
If only I was telling the truth.
Mom and Dad took the news the worst. She would have been 17 today, if I was more careful. If I had listened, had paid attention to the signs. If I wasn't as careless as I seem to be now. But she's dead now. And it's my fault.
Just last week I had visited her grave, leaving behind the usual box of Pocky and a few mochi. She loved those kinds of things, especially near the end. I knew I wouldn't be able to make it there on her birthday, because that was the day I was being thrown out of the apartment I was living in to move to some resort. I'm guessing Dad knew that too, because he visited at the same time as I did. We didn't talk much. In fact, the only thing he told me was "It wasn't your fault." The same bullshit every year. Not my fault, nothing I could have done... I know I could have, and I should have... He also gave me a few pictures that they found in a box of her stuff with me in them, figured I would want them. He wasn't wrong. All I had to remember by otherwise was a necklace shaped like a puzzle piece we could never find to her favorite puzzle... 
I shouldn't be writing this stuff, it only depresses me. I have work to do, orders to complete, a game to finish... But here I am, spending my only relaxation time writing about my sister. I'm looking at the pictures as I write, trying to piece together the memories of those last few days... When it finally hit me that she was dying...
 
*That's it so far. What do you all think? Its still a work in progress at the moment, but I look forward to finishing it if you all like it!*


By CMMDR-Viper

Hi! I'm looking for anyone who'd be into mainly Furry, Shota and or Loli To RP wit. we can do one of these topics if you're not into all, but if you are feel free to drop me a message! 🙂
Also I would be happy to RP any Boku no hero academia Ideas if there out there! Also if there are any other anime any of you would like I'm up for it as long as I know the universe so, send me a message and let's talk!!