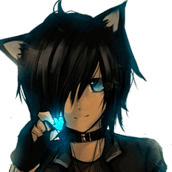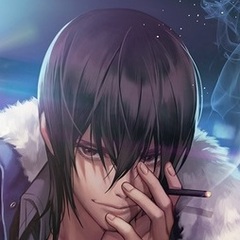 music discussion forums......

1 member has voted
---
Recently Browsing

0 Dreamers

No registered users viewing this page.

Similar Content

By Imouto Kanna

Has anyone on the dev team ever thought about adding features to clubs to make it so certain parts are restricted by like role (owner/administrator/moderator) or participation?
For example you cannot post in the main thread until you add a character ID/picture.


By Imouto Kanna

Could we get an icon that shows us if we've replied to an EcchiText?
I know there is a small icon that shows its unread so I think (I'm unsure) it shouldn't be too much of an effort to change.
I imagine I can't be the only one who accidentally left someone on read and thought they responded.


By

Aura

I've noticed a few small issues with premium profile backgrounds that might need addressing. Most notably, the issue of mobile versus desktop browsing.
When you set a background image, you'll only get to see a portion of it when browsing in mobile because the image isn't the appropriate aspect ratio and can't be scrolled or scaled. I was curious to know if there would be a way you could allow premium users to use a different background for mobile browsing, or at the very least, set which part of the background is displayed, similarly to a profile picture?
Another, much more minor issue, is that I find it a little disappointing that there's no standard way of viewing the background image without all the transparent boxes in the way. I think it would be nice if clicking on the background in the sidebar would allow you to see the image on its own without all the text boxes blocking it, kind of like how you can expand the banner to see the entire image. I see a lot of really interesting-looking backgrounds on users' pages, but I can never get a really good look.
 
I appreciate the consideration! ❤️


By

Aura

I love the sidebar on the homepage dedicated to sharing the most recent images uploaded to the site, but I've quickly realized a problem. Some users like to upload whole collections of images in bulk, but there are only five slots on the homepage, so when a user uploads 5 or more images in a row, that user takes up the entire section on the homepage leaving no room for other users' images to show. And if any users make a regular habit of doing this, it will mean that pretty much only their images will ever show. I don't want to discourage anyone from sharing the images they want, so I think it would be nice if, rather than showing each individual image, this section could show the latest 5 users who have uploaded, displaying their latest image and possibly a link to the side of that that leads to that user's albums page. That way more users get to share the spotlight while still being able to upload as much as they want!
What I'm thinking of is something like how Deviantart handles stacks of uploads from different users/groups you're following, except obviously these would be displayed vertically in the sidebar on the homepage in this site's case:



By

lVergill

As of thinking about the notification for a long while now, I couldn't come up with a reasonable solution to the constant notification beside removing the option to receing a notification from posting or replying a post, preferably the RP Club I made since myself and @Shuya "Cheshire" Hideaki being the most active will cause annoyance to our fellow Dreamers. I bought this topic to find a better solution to this rather than just turning the notification off since this will likely make some Dreamers unfollow or discourage them to follow due to the notification ringings constantly like there no tomorrow...