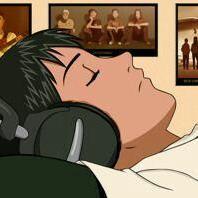 ---
Recently Browsing

0 Dreamers

No registered users viewing this page.

Similar Content

By NekoCam

Hi all I'm new to this site. My Name is Cameron but you can call me Cam for short. I'm just a guy looking to make friends and role play. But I want to point that i only roleplay with the opposite gender which is of course you girls out there now I want to touch down on something important about me that I feel I should mention.
 
i do have anxiety and suffer from it frequently so I may over react or get self conscious or even over thinking including thinking people don't like me or that they're going to block me.
So please I would be greatful that you all take this into account.
anyways going away from that it's nice to meet you and I look forward to roleplaying here.
 
 


By

Lawless Lawyer

Hello my Ecchi family. I have missed you all and I hope you guys have been well. I am enjoying the update. 
 
So I may be more active and will try to post some. I'm still battling my dystonia and its rather well. I'm getting a brain surgery August 19th and am EXTREMELY scared about it. It will help me 60-80% in the long run. I hope it works well.