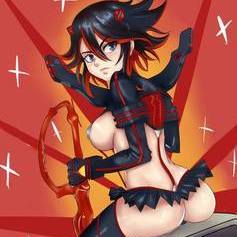 ---
Recently Browsing

0 members

No registered users viewing this page.

Similar Content

By lVergill

Participant(s): 
@lVergill [Luck]

@GAO I am lion [Leo]



By lVergill

This will be a very large RP which will consist of 6 Arcs with each one taking a while to complete and only having one to focus as of right now due to the extreme length of one take. This long RP will be a focus on a small group of four people and no more since it will take an even longer time to finish even one "dungeon." I do have three people in mind with this RP so I will pick those say partner and decide on the fate of this RP~ Let's begin with the Arc I. (Also! I will be updating this topic with Arc(s) and idea(s)~ =P )
Arc I
The mortal world of this RP is called Avnas which was created by five powerful deities and knows as the Creator of Avnas among the six continents that reside inside of Avnas. Of course, there is another world beyond Avnas which was a balance good and that place is hell for demons to rule with utter chaos but a rare few hold such information of this place but also not important in Arc I. One of this continent and the place where Arc I take place has a major problem with a certain female know as The Dark Queen as she causes a continental war between two kingdoms inside of Burtasiash. Although the tension lingers from the previous war, the two kingdom are somewhat at peace but cause a major division between the land and untrust among each other due to past history with The Dark Queen. The solution to this mistrust that the queen created and the finding her was the creation of a small group known as the Grand Hunters. This new group purpose is to hunt for The Dark Queen to kill her with the accused of causing a past war between the two kingdoms and forming this group from these two kingdoms to regain some trust. Slifin, the kingdom of magic which is ruled by a queen as they have the most advanced magic in the continent and the kingdom wanting the creation of the Grand Hunter for the purpose to stop The Dark Queen from causing another war among each other. Kallan, the kingdom of swordsmanship which hold many wide knows phenomenon swordmen and the one being a major effect on the influence of Vel'kaze, the Dark Queen. The Grand hunters made of two from Slifin and Kallan Kingdom with the sole purpose, for now, is to hunt and kill Vel'kaze for causing an unknown war in the past. The story will begin with the group being formed inside the castle of Slifin by the queen herself as Vergil and another person from Kallan will have to travel there with their own motive of joining the cause of the Grand Hunters. Each character will have a purpose to join the cause but that will be up to the person to decide when to reveal and how long it will be enough to trust your companions as they travel all over Burtasiash to find Vel'kaze and her minions. 
Slifin's Dungeon(s)/Location(s)
The Forest of Beginning
This "Dungeon" will be the Grand Hunters first test run as a group and mostly use as a training ground for Slifin to use their magic but now, this is a training ground for them. This place is filled with rather weak monsters and while hiding a rather strong "boss" as a major goal of the Hunters to defeat and pass as a team before heading for the next objective being The Tower of Beginning. A good starting point for the group to interact among each other and letting them know of how well they are capable of handling the job and each other which will be bad at the beginning. 
The Tower of Beginning 
The next dungeon will be their last training objective as they have to climb the top of this large tower while fighting wave of enemies living inside of there which only orc of many classes live and a leader orc leading the charge while he remains in the top floor. Again, another easy way for the group to interact and a while for them to arrive here as well which mean bond time! or worse depending on their taste and behaviors... 
The Outer wall of Slifin
Solar Beach
Orc's Hideouts 
The Heavenly Fire Dragon's Den
Kallan's Dungeon(s)/Location(s)
Elven Forest 
The Lion Crossroad
The Dark Swamp of Death
Doom Forest
The Lost City 
?'s Castle (Goal) 
Grand Hunter(s)
@lVergill - Vergil (Kallan) 
?
?
?
World Map
Avnas
The world where every living thing is residing and created by the Creator to create life. 
Continent(s)
Burtasiash 
?
?
?
?
?
? 


By

Neptune

Welcome to the Blackberry Café

The Blackberry Café is a place for roleplayers to gather and talk about the Blackberry Falls roleplay. Here we can discuss our characters, and plots that we may want to make or currently have going. If you are new to roleplaying in Blackberry Falls, then this is the perfect place to come and meet your fellow roleplayers and get to know them. You're also welcome to advertise a character that you would wish to roleplay with, but currently have no roleplaying partner for. Just please remember that anything discussed here in the Café cannot be known by your characters inside of the roleplay however, if you with to interact with other roleplayers in a roleplaying formet (Such as RPing yourself in first person), feel free to. Come in, sit down, order a drink as you natter away. Also please note that double posting is allowed here.
 
Please enjoy your stay here in the Café
Relevant links:
Blackberry Falls Roleplay Extra Information Character ID

By

Neptune

Welcome to the Creaky Tavern

(Age of Conan concept art)
Welcome to the Creaky Tavern, a place for roleplayers from all over Craethiel Kingdom to come and gather to talk about their characters and any of their plots. If you are new to the Kingdom of Craethiel, then this is a good place to advertise your character. The Creaky Tavern is perfect to explain a plot that you wish to do inside of the roleplay, and want to invite other roleplayers to join. So, come by and talk to your friends over a drink. Just please remember that things discussed within the Creaky Tavern cannot be known by your characters inside of the roleplay.
 
Come and have fun at The Creaky Tavern.
Relevant links:
Craethiel Kingdom Roleplay Extra Information Character ID

By

SMFoxy

An interesting discussion idea that I had the other day:

Do you think that out of context screenshots or game CG count as spoilers?

Say for example that I provided a screenshot of one of the Gen I Pokémon games, to show an example of the warp panels or something. It may be of a single room in a certain building, but there's no context to it.
Or, I take a screenshot of the route on which I caught a certain Pokémon.

Taking it a little further, to the main point: background art in story modes, with no dialogue or anything like that, just the art... Do you personally consider that a spoiler? I mean, sure, you see the art before you get that far/unlock it, but it provides no real context.

And, for example, say there's one thing you can do to unlock all background art in a game (without any dialogue/context, other than being in the correct order)... Would you look at the art before playing through the story mode? Or would you ignore the Gallery until you 'unlocked' all the art legitimately?

Just curious about what people think. If this gets any interest, I'll share my opinion.