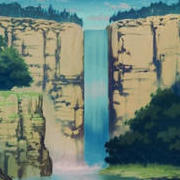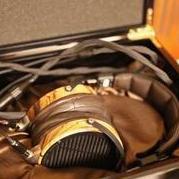 ---
Recently Browsing

0 Dreamers

No registered users viewing this page.

Similar Content

By Lachett

La'chett quietly exits her meadow cottage, located somewhere in a deep, deep forest, consumed by countless trees. She lived alone for the most part, having saw things quite different than her kin back at the Underdark did. This alienation, while it did make her an exile, she was joyed to see the world beyond the caves and thus, found and started a small shop in the middle of a small forest, closely akin to a series of villages that surrounded the outskirts. She had made her living selling medicine and performing enchantments for adventurers who stopped by, but today, when she left...something didn't seem right apart from her usual venture to collect reagents for her latest potion.
 
IDEA HOOK: Female Drow alchemist is on the search for reagents to perfect her new alchemical concoctions with. However, stepping outside of her cottage in the woods, she notices that things are not exactly the same they were last week. What's happened? She hears sounds from the north and goes to investigate, nude, armed with nothing more than her magic...
 
(Please see my preferences!:
 
Private roleplay: IC intro preferred, send me a note, continuing off of the prompt!


By ThatLewdCat

[ Female slime x Male or Multiple Male owners / Futa or Multiple Futa owners ] 
More of a simplistic premise idea here... Pet slime. Setting-flexible - could be fantasy slime blob, could be sci-fi genetically engineered slime.
And she's just very much fond of... Semen. It's full of much needed nutrients for her shapeshifting body that can change any moment into any form she desires. And into any form her "owner" wishes her to change.
My partner's character or, PREFERABLY, multiple characters are the "owners" of said pet slime. And very good owners who never forget when it's "feeding time". Not that she would let anyone forget it though...
Also, this character idea and master/pet dynamic can be fit into something more of a story-driven adventure too, not just pure lewd scenes.


By ThatLewdCat

[ Female younger sister x Two Male older brothers; Incest] 
Prepare for trouble, and make it double... No, triple!
Basically, a humorous, fun, "fairytale" and story-driven fantasy adventure "pairing", but with an incest twist to it. The youngest sister and two older brothers, also with a minor age difference between each other. Each with their own "role" in the trio. 
On the main artwork above - she is a mage, one brother is a warrior, while the other is a rogue. But this is merely an inspiration for the idea. There are many other options of the characters themselves and they can be absolutely anything else... Not even humans depicted here. Just as long as they are adventurers and she's the youngest of the three siblings. Who says that such "pairing" can't be put into, say, Sci-fi and into space instead, for example, eh? 🙂 


By ThatLewdCat

[ Futa Slime x Female Human(oid) owner ] 
Essentially, this is a partial "reverse" of the other idea with the slime.
My character - the slime - is still in the same position. She is a pet to my partner's character. However this time, this partner is a Female instead! And the pet slime can grow additional body parts - cocks and tentacles - to bring enjoyment and plentiful nutrients to the female owner!
And same as with the other one, this can be fit into something more story-driven as well, not just pure lewds.


By ThatLewdCat

[ Human(oid) Female x Male dragon ]
Another one of my older fantasies... A "dragonborn" human(oid) Female paired with a Male magical dragon with shapeshifting abilities.
The idea is that the dragon has lost his "mate" to dragon hunters... Centuries ago. And it's been a while since he got out of his cave, spending most of the time in hibernation and grief for his loved one. But all that has changed... When he encountered a mortal woman, with the magical dragon blood in her veins. There are several ways in my mind of how they would meet... Anyway, it's all about the highly romantic and quite sexual, story-driven experience, built around the relationship of this mortal woman and a magical shapeshifting dragon.
The dragon's forms:
Full-sized huge dragon. Horse-sized, smaller form. Dog-sized, even smaller form. Taur form with 'anthro' top part. Anthro dragon (human-sized). Humanoid form with dragon features or literal form of a human/elf/whatever.