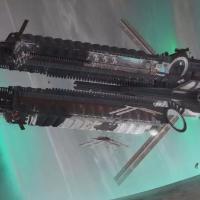 Recently Browsing   

0 Dreamers

No registered users viewing this page.

Similar Content

By Kitsuyumia

These are the public photogenesis chambers. It has a set up similar set up to a public shower or a sauna room where there is a locker room and a fee larger chambers in which florasians can use to photosynthesize. (It also can give nice tans)
 
It also comes with public showers and lockers one csn rent.


By Kitsuyumia

This is the biggest part of the ship a large open area which resembles a city. The entire prominade, garden, red light sector, and parts of the engineering sector as well. This subject is more akin to being a generic topic for interaction in this area.


By Kitsuyumia

This is the main control hub for the ship. The ship is steered from here as well as sensor control, weapon command, and main communication controls. Typically only alliance officers are allowed on the bridge.


By Kitsuyumia

This is a section that is located just off of the prominade area within the nearby cramped hallways. In this section there are strip clubs, sex shops, porn studios, and even a brothel. It is usually looked down on alliance officers to visit some of these establishments.


By Kitsuyumia

This is just for generic interactions within the hallways of the colonyship.