Archived
This topic is now archived and is closed to further replies.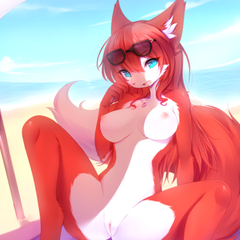 What whould your Rp character's Op / En / or theme song would be?
By Rei Senpai, in Random Chit Chat

---
Recently Browsing

0 members

No registered users viewing this page.

Similar Content

By

Sunstone

Woah, just in time for Halloween. Okay, so, we've all heard songs before...on the radio, on our phones, out in the streets, and pretty much everywhere in life. But what about the lesser-known, more bizarre stuff out there? I tend to listen to a lot of electronic music, and at times I do come across some tunes that might have a weird sound sample, or some quirky effect. I recently came across one that is quite easily one of the most bizarre songs I have ever heard. It's...well...just listen...

CAUTION: Following audio contains loud, harsh noise, and might be disturbing to some.
 
 
So~...What ~is~ the weirdest thing you have ever heard, personally?


By sexualhealing456

Title says it all, which adjectives and descriptive words are your favorites to use when roleplaying with people? I feel as if I keep picking from a small pool of words, so I'm trying to expand.  (My personal favorites are swirl, throb, and burst in no order or context lmao)
 


By cor4life

Now I'd like to have this roleplay in the messenger on here (since i will want it to get sexual and very detailed)


By Erebian Ruler

Alright, here are the rules! 
1) Someone puts up a few song lyrics from ANY song, even if it's a meme....except RickRoll. No RickRoll.
2) Once the song lyrics are up, the person below can ask for only two hints.
3) The lyrics can be from any genre, from Rock to Punk to Celtic, even to Musical....except High School Musical. 
4) Fandom songs can be included.
5) Songs/Lyrics can be in any language, as long as the poster puts up an english translation.
 
I'll start with an easy one!
 
"Headed on down to South Park, gonna have myself a time!"