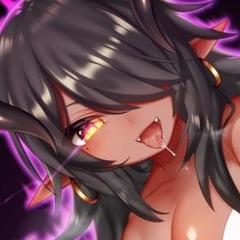 Video Game discussion & Strategies
By lVergill, in Video Games

---
Recently Browsing

0 Dreamers

No registered users viewing this page.

Similar Content

By

lVergill

[Chapter 2]
Awaken Thy Judgment
I became silence at Philemon's introduction and we call only hear the wind passing us by. I became puzzled at this situation and now I can safely say that this is a dream or so I hope it is. I cross my arm as I gently push my glasses back and talk to Philemon since I have no other objective.
"Hello Philemon, I am Luck Arclight, the protagonist." I smile.
Philemon nods at my kind introduction and seems pleased with it and not confuse like the other people.
"Hearing your name from your own mouth is satisfying." Philemon smile.
"You know who I am?.." I ask, thinking.
"Indeed, you are the boy that one day will face a difficult decision and a difficult task." Philemon chuckles. "Are you ready for it? Do you have what it take to win with the chance of success is close to zero?" Philemon asks, happily.
I began thinking about his strange explanation and It is hard to understand what he meant by that but I felt like I can accomplish such feat.
"Of course, I am the protagonist after all, I can't let anyone down." I smile, kindly.
Philemon nod with a smile appearing on his face due to my answer and suddenly he vanishes leaving a trail of butterflies coming to me. I cover myself from the blue butterfly approaching and after they pass by, I slowly open my eyes to see him gone from sight. I look around for him but he seems to disappear and leaving me here alone in this strange place.
"For your sake, let's hope so."
I could Philemon's voice from the sky and I became very sleepy as I struggle to keep myself standing up. I fell into the soft grass and my consciousness slowly drifts away.
August 22
Monday
Morning
I quickly open my eyes to see my new room from before and I look around confused at the dream I just had.
What a strange dream….Philemon...
I slowly daydream as I stare off into space until I snap out after in realizing this is my first day of school that is going it begins. A protagonist shouldn't be late for his introduction and must make a grand entrance above all. I smile as I chuckle and adjust my glasses to the knowledge of my great beginning in this new place. I quickly left my room to go below to prepare myself for school. I descend from the stair to see Amy cleaning some cup and I could see clothing neatly stack on top of the counter. Amy glances at me as she continues cleaning the dishes and cup from what I can tell is from last night work.
"Oh, you up already?" Amy asks.
"I need to get early to prepare myself; my plan is to know the layout of my new school," I reply.
"That's smart of you, do you want me to make you breakfast before we go?" Amy asks, smiling.
"No need, let's go before we are too late." I smile.
"If you say so, then let's head out now to the school." Amy nod.
Amy left the counter as she notices the clothing I am wearing and stop at her track as I look at her puzzle at her reaction.
"Sorry, but you can't take those clothes with you, Morning Star High school is very notorious for being very picky about what all of the students wear. I know since I went there." Amy explains.
"Really? That's a shame but I can manage with whatever you got." I spoke.
"Good, everyone in that high school always wears a black shirt with the school insignia on it so I prepared some clothing just for you." Amy smile, confidently.
I smile at her kindness and thoughtfulness of her since she did a lot of things for me. I hope I can pay back the favor in the future; I approach my uniform to see a black blazer with a four-pointed star imprinted and a white, long-sleeved, collar t-shirt with buttons and a red tie. Black pants with a black belt seem to be the uniform given to me and I like her clothing style since I am rather bad at it.
"I don't know if you like it but it is what I decided was best for you, so what do you think?" Amy ask.
I began to think on my answer and I could say about three things at most but I my decision was made a while now.
"Is great, I do like what you got me so thank you," I spoke, smiling.
Amy nod as she turns around to walk into the door but I catch a glimpse of her smiling which made her happy.
"You're welcome, now change before we go, I will wait for the car so don't take too long, all right?" Amy said.
Amy left the bar with me grabbing the uniform and quickly changes them so we can prepare for school. I finish preparing and I enter her car as we drive to the school. As I watch the new scenery at every corner, Amy spoke about my new way of traveling starting tomorrow.
"Luck listens, you must find your own way to school starting tomorrow. Today isn't a big problem to me since I don't have class now but in the future, that will change." Amy explains.
"I see…" I mumble, with a slight worry tone.
Amy notices my nervous as a suburbs kid walking in the big city of New York for the first time without help and she smiles to ease my worry.
"I say you can find your way, but I didn't say you could do it without my help." Amy smile. "When you come back from school and when you have free time, I can teach you how I walk from here to school, is that a deal?" Amy asks.
I could feel Amy worry about me and I felt happy to know I am not alone here so I nod with a smile.
"Deal, I do need a navigator in order to find my location and who is better to ask but a city girl like you," I reply.
"Okay, then that settles it. We will arrive at the school in a couple of minutes to relax and be mentally prepared for your first day in there." Amy spoke.
I spend my watching and looking for stuff to look out for since I may find them and I can explore a bit more about this new places. We arrive at a rather big build and strangely enough, the train station is close by so I know now I must take the train to reach her. I open the door to take my first step into this high school and I became excited at my new adventure.
"Good luck Luck, I will wait for you back at the bar," Amy said.
I nod with confident and she left the highway for me to start walking into the school. I notice the students wearing black clothing like Amy mention as I walk to the entrance of the school. I wasn't very happy to see a lot similarly in all of us and I got an amazing idea for me to stand out.
Ah! Brilliant! Surely I can stand out and be recognized as a protagonist.
I immediately remove my blazer and wore it as a cape so I can show my white from the t-shirt. I am happy with this idea of mine and began to proudly walk further in. As I reach the main hallways of the school, I notice a girl carefully watching me from afar and I notice her as I became puzzled at her. She has long, dark-brown hair reaching her hips and strangely, her left eyes are blue while her right eye is brown. I notice her black jacket with the Morning Star High Logo and underneath the jacket is a white button-up shirt with a red tie just like mines. There is a black skirt, white stockings and lastly, brown shoes.
The way she looks at me...it seems not because of my clothing but something else...but what?
She seems to hesitate about something as she mumbles under her breath until she shook her head and approach me with a serious expression on her face.
"Who are you? You don't seem to be a regular student here? What business do you have here?" She asks.
I became confused at this girl's bombardment of questions as if I look suspicious and I remember my idea from earlier which made me stand out too much. I need to reply to her questions to ease my suspicious or these unintentional bad manners.
"Well, I am a new student here and I came here to look for my homeroom. Ah, my name is Luck Arclight by the way, nice to meet you." I explain.
The girl pauses for a moment to check me out from top to bottom as if looking for something.
"I see, do you by any chance have a crystal or jewelry around? Are you…" She pauses, thinking.
The girl chuckles at something which made me feels left out of something but she shook her head of any thoughts of revealing such crucial information.
"I am sorry for bothering you; I have a habit of distrusting new people so I do apologize for it." The girl apologizes, smiling weakly.
"Don't worry about it; you probably have your own reasons. As a protagonist, I must stay firm to my trust on others." I spoke, proudly.
"Protagonist?..." She pauses. "Anyways, I hope you enjoy Morning Star High, but I do advise as a former transfer student to stay away from any reflection if you value your life." She spoke.
What? Is this a joke, but the way she says it makes me think twice about it.
I became stunned at the girl sudden explanation and I want it to hear some answers but she just left me on my own. I watch as the girl left me in the main hallways confuse and I notice the student barely coming in as I came a bit early than most. I still have a lot of time to explore so I need to focus on that and worry about my homeroom for now.
I adjust my glasses. "Value my life, huh?" I mutter.
I began walking to the main hallways to find the schedule and lucky, I found a stack of paper with names in alphabetical order. It seems to be named adjusting them to a specific homeroom in this school and I found my name guiding me to class C-5.
"Now, let's find this room so I can prepare myself for my grand entrance." I smile.
I became excited on my first day of school but in the back of my mind, I could hear that girl's warning. I felt something is going to happen and I remain silent. I shook my head off that possibility and wander around the hallways. As I walk around, I notice that this alphabet reaches from A to D and with each with their own floor and grade. Classes belong for freshmen at the 1st floor, B classes is for Sophomores on the 2nd floor, meanwhile my classes are in the 3rd floor as a junior, and finally we have the seniors on the top floor.
As I search for my class, I decide to take a small break on the 3rd floor as I felt a bit dizzy from something and head toward the nearest bathroom to wash my face.
I don't feel so good….where did my energy from last time go?..
I manage to reach the bathroom as I use the wall as a support and reach the sink to grab some water. I notice my own reflection smiling from the corner of my eyes and I immediately look up to see nothing but my own confused face. I rub my head at the strange phenomenon happening and I began to throw some water in my face to calm down.
Relax, I need to gather some time before my introduction and relax…wait...reflection...is the mir-
"Oh."
I hear the sound of a boy coming from behind me and I turn around to see a 5 ft. 9 in. boy coming from the bathroom's door. He seems to be wearing a black blazer with the school's star on it like any other and black pants. I can also see a pair of black fingerless gloves and some black shoes. The boy's dark hair reaches his shoulder and I notice a streak of red on his left side as his bangs as swept away from his eyes.
"Are you the new student I being hearing about?" The boy asks, smiling.
"Probably," I answer, unsure.
The boy smile as he approaches me next to me and began washing his hands and began to speak his mind once more about a particular thing.
"I see, I being told that a certain student will be coming today and apparently, all information related to their sudden appearing and why they were transferred here in the first place is a mystery." The boy spoke curious, as he wipes his hand.
I felt a sudden pain in my head as I remember something but not a single image appears but words of a girl appear.
You are the protagonist in our story, and one day you will face judgment unlike any other. You must take responsibility for your actions and face true judgment and repentance to our cause. Here, why don't you sign here? Your full name, please..
I felt my head splitting in two as I could hear TV static and remembering any more would always lead me to unimaginable pain which causes me to grab my head in pain.
"Wow, are you alright? Want me to take you the nurse's office?" The boy asks, worry.
"I am...fine.." I spoke, struggling.
I couldn't miss my first day of school because of some weird phenomenon happening to me unexpectedly. The boy seems to be very eager to help a stranger and somehow a bit angry at my answer.
"Stop lying! As a student council president, I will not turn a blind to a helpless student, no sir!" The boy spoke, seriously.
I shook my head to get rid of the pain and then I notice something strange coming from the big glass near the sink. I notice the reflection of the bathroom looking darker and abandon as the wood seem decaying. I became disbelief at what I am seeing as I approach it very slowly and I notice cockroaches moving inside the reflection.
Oh boy, I am definitely not feeling well today..a cleric's healing won't even help…
"What's going on here!"
The boy spoke angrily at something and I turn around to see the whole scenery change just like the reflection. The bathroom became worn out and I could see black liquid residing on the toilet as the stench of something death linger the air. The atmosphere sudden made a turn for the worse as I feel like someone or something is watching my every move. If air could kill a man than this feeling will surely will as my back suddenly felt chill after we hear something dragging chains outside the men bathroom's door.
"D-Did you hear that? What's going on here?" The boy asks, with a slight worry tone in his voice.
"I don't know, perhaps it could be a prank," I spoke, unsure.
"Prank? Not possible, nobody here will take such risk as to damage school property." The boy looks down, thinking. "Or at least I hope not…" The student council president mutters.
The sounds of chain forcibly drag across the hallways made us flinch and suddenly the president had enough of this prank. He stands up to face whoever made that noise and walk toward the door to talk some sense to those troublemakers. I see him bursting out from the door and turn to his right with a fierce anger on his face. Until suddenly, the boy froze with fear and I became confused by his state as he couldn't muster the strength to speak up.
"Hey, do you find something?" I ask, curious.
Silence, the council president remains in that state and ignoring my question which made me curious as to what caused him to react like that. I felt nervous and curious at the same time, I slowly approach the door and slowly turn around to see that thing watching us standing still. A humanoid wearing a white robe with a long chain around her wrist remain unmoving and watching us with her soulless, dark eyes hole coming from an old wooden mask. I felt sirens going off in my head as to the dangers of this thing and I see it slowly raising his right arm toward us.
"What the hell-"
The humanoid made an unbearable, inhuman scream as we cover our ear and made a quick dash away from this thing. The thing remains screaming while we didn't hesitate to run away from it and we manage to reach the stair which led or the 2nd floor.
"What's going on here!" He yells, taking quick breaths. "Nothing makes sense here and I still don't believe this is real!" He finishes.
"Calm down, let's find the exit of this school and we can figure out the rest," I spoke.
The boy remains silent as we ran together and I follow his lead since I have no experience walking these hallways.
"Y-You are right, I will gain nothing if I panic. Alright, I will take us to the first floor, follow me!" The boy spoke, confidently.
"Right." I smile, nodding.
We ran across many hallways and making some quick turn into we reach our destination. We arrive in a long hallway leading to many rooms and at the end of the hallways to our right is perhaps our exit.
"Right there! If we can manage to turn to our right, at the end of the hall, we will find the stair just by turning there and our exit is in the bottom as well." The boy explains.
The sounds of the horrible scream from earlier approach us rather fast and made us worry at how fast that thing ran. I felt very tired of running but this scream made me to try harder to run from my life and he did as well. As we manage to pass midway of the hall, I hear a loud thud and I turn to see the humanoid running in four and with a long gaping mouth open.
That's how she manages to keep up with us, at this rate..
The boy glances back as he realizes our rather close gap between us becoming shorter and shorter by the second.
"Crap!" He yells, turning back and focusing on running. "Come on legs, don't fail me now!" the boy said, as he ran.
I follow his lead as I use all of my energy to run faster and focusing on our main objective, the stairs. As we ran, we could feel that thing screaming and running approaching us extremely fast.
"We need to make a bold decision; can you handle the jump from here?" He asks suddenly.
I smile weakly as I adjust my glasses. "I am not a fan of pain and especially jumping from stairs." I chuckle, weakly.
The boy smiles weakly as the boy chuckle. "Me neither." He replies.
We nod at each other as to our plan and with a miracle; we manage to reach the end of the hallways but with the monster right next to us. We felt happy as we took the final step and quickly turn around with a big leap from that spot. It didn't take long as our joy turns into despair as we could see a gate blocking our path and our only hope vanishing. We hit the fence and fell back into the floor as I try to recover. Meanwhile, the boy desperately tries to budge, hit, and even move the fence, but it remains unmoved by his every action.
"No! No! No! Why is a gate here in all places! I can't die here so easily, I need to live for their sake, damn it!" The boy screams in anger.
I rub my head against the pain and the boy stop as he tries to walk back and looking scared at something behind me. I understood that face very well and I felt my breathing becoming heavier and repeating constantly. I slowly turn around to see that thing blocking our only path available and I manage to stand up to face that thing. The thing quickly brushes me off with ease as my body slam into the wall with her right hand alone and leaving me on the floor struggling with my pain.
Wow…such strength…
I clench my teeth from the force and watching the beast approaching the student council president. He began to make desperate and began to rattle the gate with everything he has and the beast roar at his attempt to escape.
Why is that monster targeting him? And not me?... I must do something! I am a protagonist after all! Is all my talk, my judgment, my existence all for nothing!
I slam the ground with anger to my weakness as I watch helplessly going to be killed and I felt like I am the only one that can do. My eyes widen as I see the boy in the air and being strangled by the monster with her two hands.
"Stop it!" I scream.
The strangling didn't falter nor did it stop as I scream with anger and she seems to be ignoring me and proving my theory correct. I felt scared, angry, despair, weak and useless at my powerless state.
"What's wrong? Is boasting about being the protagonist was all just talk? Is all your talk, your judgment, and existence all for nothing."
I became shocked at the voice speaking in my head and I felt angry at myself for not proving him wrong.
"If you are indeed such character, then stand up and don't let your judgment be faltered by anyone."
I look at the boy so close to dying by the hand of the beast and I clench my fist as I speak truthfully on the question.
I am and I will!
I gather all of my energy to stand up once more and manage to stand up as I feel new power building up inside of me.
"Good, that's what I like to see from you and so.."
Suddenly, I felt pain coursing throughout my body as I scream in agony at the power changing my body and I notice the monster finally turning back to see me.
"I am thou, and thou art I…"
I struggle to keep myself in check as the pain is finally piling up my inside and look back the monster releasing the president from her grasp.
"Thou shalt pass thy own judgment and never falter by others erroneous judgment. Spread thy wings and guide them to true salvation, so they will never forget and always remember thy true judgment."
"Ahhhhhhhh!"
I scream as a burst of dark-light and wind illuminate the entire hallways and causing the monster to run away from the strong light emitting from me. I felt my body and clothing changing as I took deep breaths and covering my right eyes what appear to be claw of some sort in my right hand.
"Speak my forgotten name and let us show them reasons to obey us."
A weapon materializes next to me as I grab with my left hand and a white diamond appears as well. I grab the diamond as if I knew what I must do and quickly insert the gem into the socket of my hunter knife and the gem shiny bright as I raise it in the air.
"Come, Agnostos Theos!"
[Chapter 2 End]


By

lVergill

This the beginning of a story of our protagonist, Luck and a lore to his story to people who are curious about his appearance and change behavior. =)
Summary:
A club is created to hunt the paranormal and the unknown of the world, each member having their own judgment tested by the masses and higher-up. They must confront the truth behind the rise of abnormality in their city and face the monster inside each of them to harness true salvation without their way stain by lies or illusions.
[Chapter 1]
Protagonist Descend
August 21
Sunday
Evening
I watch the city below illuminating brightly from the darkness of the night as the airplane slowly descends toward my destination. I felt the airplane making a safe landing toward the earth and I could hear the captain announcing our departure from this place.
"We arrive in New York City, please exit carefully and don't forget any belonging you may be forgotten. Thank you for flying with us and have a nice day."
I smile at my arrival at this place and I quickly set afoot toward my exit as I became excited about my new future here. I manage to arrive at the main lobby with some help from peoples and attendants giving me handful guidance.
Now then, I was told my mother that I will meet a certain someone here, but who can they be?
I began to ponder on this strange acquaintance of father and began to focus too much as I felt a tap on my left shoulder without me noticing their presences. I turn around to see a strange young girl getting my attention. She has very long light-brown hair that reaches back halfway and two green eyes looking at me. Her clothing consist of a dark, long sleeves, collar shirt with a red tie and a gray skirt. Also, I notice her black knee high socks and black shoes. She began to think for a second as she examines me from top to bottom with curious eyes.
"Based on your clothing alone, I am assuming you are Luck Arclight, correct?" She asks.
I smile at my name called out from her lips and I slash the air in front of me as my clothing dance in the wind.
"Yes! I am Luck Arclight, the protagonist! It is a surprise to see my name already reaching this far." I announced, fearless.
I notice the young maiden sigh at my bold introduction and a few constantly gazing at me from some strangers passing by. I became curious at their stare but I need to focus on the girl for now.
"Yup, you are definitely the kid. No wonder they didn't tell me your description, you stand out like a sore thumb." She mumbles.
"Description?..." I mumble, thinking. "Wait! Don't tell me!" I spoke, shock.
The girl smiles at my surprise and raises her right hand toward me as I look at her dumbfounded by the shocking result.
"The name is Amy Smith, I am going to be your caretaker for one year so please don't cause any more problem," Amy spoke.
"I see…" I spoke, adjusting my glasses. "It is nice to meet you," I reply.
"Good respond, I hope you can stay safe and out of trouble. Anyways, let's head out and show you where you are going to stay."Amy explain.
I nod at her explanation and she took my response as she turns around toward the exit of the airport with me following after her. We arrive in her car and drive toward my room where I can rest for today. I gaze outside through the window to see any building, people, and many new things I couldn't find back home.
This is just hitting me, I never realized the new environment I am currently in and how far I am from home, but! I am the protagonist! I will do just fine here.
After a couple of minutes passing green light and turning around some corner, we arrive at a peculiar crossroads with many building advertising many products around this strange place. Amy caught my curious wandering as she glances at me for a second.
"This is your first time in New York, isn't it?" Amy ask.
"Yeah, it is very different from the place I came from," I reply.
"Well, this is the Time Square and this is where I pass the time with the job I establish," Amy explained.
"Job you establish?" I ask, curious.
Amy suddenly parks at a nearby building somewhat close to the time square she mentioned. I look up the sign to see Midnight written and I became curious about what job she has. I look at her to notice she is already at the door and I immediately follow after her.
"Wait! You can't just leave..huh?"
I spoke to her but I took a close look at her home to find myself inside a small bar. I could see tables filled with chairs and a counter where people could drink the night away. I enter the bar looking around to organize my thoughts about this place. I could see many beverages neatly stack on the shelf behind the counter and I notice another thing besides the beverage, a kitchen. I became angry at this place dark intention and I began to tap my right feet as I cross my arm.
"What's this!? I hope you are not working here! I can smell evil vibe from this and I must speak to your boss about it." I exclaim.
Amy smile at my anger as she confidently steps behind the counter and began to serve something behind my back. I wait for a couple of second before Amy brought me a glass of something dark with foam inside the glass.
"You must be exhausted from the fly, why don't you drink this to cool you down," Amy spoke.
I stare at the drink with disbelief and Amy sigh as she speaks once more.
"It isn't what you think, it is just soda." Amy sigh.
"Oh," I spoke.
I took a seat behind the counter as I grab the cup and took a gulp of the drink. I could taste the root beer soda flavor hitting my taste buds and I let quick exhale after the drink.
"Thank for the drink, but this isn't going to distract me from my previous question," I spoke, seriously.
Amy look at me as she thinks about my question and slowly raise her hand toward herself which made me confuse.
"Huh? Why are you pointing yourself?" I ask.
"Don't you get it? I am the boss around here, Midnight is my place and the place I work at since I don't have any workers as of yet." Amy explain.
"What!?" I spoke, shock.
Amy smile. "Are you surprise? You shouldn't be, after all, I need money to pay for my college and all. In the end, most students would do the same thing." Amy spoke, calmly.
"Yeah, but! Working in a bar isn't what most students do!" I reply.
I pause for a second after I realize that Amy isn't your regular ordinary girl from some college and perhaps she could become the main character like I envision her to be.
"In any case, let me show you to your room," Amy spoke.
I see Amy leaving the counter to approach the stair leading to the floor above us and I follow her lead. We approach a door at the end of the stair and she pulls out a key from her pocket. It made me curious is to why she keeps this door lock. Amy open the door to reveal a room filled with boxes and I could faintly see a bed, desk, windows, and a couch with a table nearby. I scratch my head at the cramped room standing before me and how can I possibly sleep and do my stuff with this boxes.
"Right, I forgot to move this boxes from this room. I felt like I forgotten something and this was it." Amy mumble, thinking.
"What are those boxes?" I ask.
"They contain beverages for the costumes and I usually put them in the fridge but I had a lot of extra than I expect. So, I move them here so it wouldn't bother the customers downstairs." Amy explain.
I notice the word Fragile written in the boxes so I know her story is genuine and she could be trusted, despite her having a very sketchy job.
"Anyhow, I apologize to say this but could you sleep in this room for now. I don't have the time to move this boxes since it is night after all." Amy spoke.
"By yourself? I prefer to do it myself." I reply.
Amy chuckle. "There's nothing to worry, I can call for help to move those boxes. For the meantime, you need to sleep for tomorrow and I need to drive you there for now." Amy said.
"Oh, then I will do just that," I spoke.
Amy nod. "Good and don't worry, by the time you come back from school, I will remove this boxes from your room." Amy smile.
Amy left the room through the stair with a smile on her face and I focus my attention on my new room. I became happy in my new room despite the boxes getting in the way for now. I suddenly recall something as I sigh and rub my head.
"it was a meteor, and besides, a kid like yourself should stay away from the government's business and listen to our judgment. After all, our judgment is what is keeping this great place safe and secure for our citizens."
I became sadden at remembering something from back then and I manage to pass through the boxes to rest in my bed. I lay down as I release a sigh and I could hear a clock ticking near me. I began to feel angry at their judgment since they hide something from me and more importantly, the citizens.
Judgment, huh?
I felt my eyelids getting heavy and I need the rest for today from that long trip. I close my eyes to finally rest and soon I fell into deep sleep. I felt weird as my body float and I felt at peace somehow. I immediately open my eyes to see the blue sky above me and I slowly get up to notice nothing but grass within my vision. I could feel the cold breeze pushing the grass beneath me and I became confused at this dream of mine.
"Oh, a visitor?"
My body twitches at the sudden voice and I turn around to see a man approaching me. The man wore a black turtleneck shirt and black pants with a belt. I immediately notice his strange butterfly mask and I felt a strong connection to this person but I haven't seen this person.
"There no need to worry, my name is Philemon. It seems death and judgment will be in your future." Philemon spoke.
[Chapter 1 End]
 
 


By

lVergill

Luck, The Savior has join Ecchidreams!
"Follow my judgment, I am the person who will guide you to the right path if you believe in me. "
Name: Luck Arclight
Gender: Male
Age: 17
Sexuality: Heterosexual 
Arcana: Fool & World
Species: Human
Origin: Persona
Occupation: High school student, senior
Hair color: White
Eyes color: Red
Height: 5 ft. 9 in.
Weight: 130 lb.
Physical Appearance: A slight muscular body with four packs and a slim body from the training learn by people teaching. Luck attire consists of a Star High jacket hang around his back by a button and use as a cape while underneath is a long-sleeved T-shirt. He has dark pants and a pair of white shoes. When battling, his attire change and gain new traits around his body. Luck's clothing consist of a largely white, long-sleeved cloak reaching down his legs and barely covering his dark boots and a dark scarf with two trails leaving behind. Luck's body change as he has a pair of dark, feather wings, horns, and a slim dark tail.
Personality: From the journey, he endures with his old allies by battling consist enemy and facing strong foe together, he builds experience along the way which changes him. Luck is a mature individual that think and behave like the older brother to everyone as he uses his experiences and new intellect to solve problems. He deeply cares about others since he feels like building a strong bond is necessary to achieve or even solved any problem which he constantly smiles. He has sex experience but will come stun at this place constants "RP" and become curious by this new world's rule. Strangely, Luck gain awareness to see beyond human or "Character" see which bother him but ignore it since he doesn't want to show the other the scary truth about this world or any. When battling, Luck will become serious and depend on his opponent's strength, he will hold back and fight with his full power with no mercy. If battling an ally, he will teach them about combat and remaining smiling to see their growth. 
(Optional) Weapon(s): A thin white blade & revolver
History: From the very beginning of this journey, Luck was an entirely different person as he acted childishly and constantly goofing off with his friends. Strangely, Luck began to have awareness about his character and how the world cycle as he relives his "story" countless time. As pass time recycling his life, Luck lost his childish demeanor and began to feel depressed knowing his life had no meaning and there was no hope to begin. Still, Luck loves his friend like family and smile despite knowing his life had no meaning. but decided to give them joy no matter what. Experience the same experience became dull and easily mastering each task giving to him but pretend to fail to make sure he stays in character as he follows the rule of the world. One run was unique to him as he notices changes happening right in front of him and gave him little hope to cling to. That little hope grew into confidence as he cycle broke and began to move forward toward the end of his story. In the end, God was the antagonist and was testing human's potential to decide on their erasure. God made judgment upon the world and began to speak ill-will about human unable to live and lacking any potential for growth as they fall for their sins. In the end, Luck and his friend fought against god for her unjust to protect humankind and the world they lived. It fails, God was beyond their realm and the difference was immense for them all to even fight. Luck, remembering his entire experience and the bond he acquired from this journey, change his view of the world. He found his worth in this world and evolved beyond human limitation. Luck manages to defeat god on his own and she promises him that she will watch human's growth without tampering with their fate. Luck, now with unstable power, sacrifice his life in order to save his friend and the many people loss from the erasure. Sadly, his family, his friend, all human forgot about Luck's existence and loss all memory of his presence as they live a normal, peaceful life. 
Power(s): He uses Persona to fight against any threat and having a total of 12 at his disposal. Each one unique from the others and having different strength or weaknesses. He has the following in his consciousness:
Lucifer [His own Persona]
Helel
Satan
Metraton
Odin
Beelzebub
Sandalphon 
Asura
Krishna
Alice
Ishtar
Mother Harlot
Swimwear: A simple white shirt with blank trunks and a pair of red sandals
Sleepwear: White T-shirt with black pants 
Dance clothing: a dark blazer with a red tie and dark pants with a white belt. A pair of dancing shoes.
Strenght(s): Leadership; Luck from his experience leading a group can plan and use people's ability to their max efficiently, given the time to understand them. Luck has a strong will and fearless from any danger from confident he gain from battling strong opponents. He won't back down from any fight since he has a strong belief in the people and on his abilities. Luck can adapt to any situation with dealing with different opponents since his [Persona] can give me the advantage he needs to win. Having suffering the whole cycle of and resistance insanity a couple of time, Luck has resistance from emotion drama and psychological.  
Weakness(es): It varies on the Persona since each one has different magic they can either weak or resists, nullify, drain or repel that specific magic or physical. It takes someone with keen eyes and constant fighting to figure out each Persona weakness to easily take him down. Luck does need a couple of seconds to switch around and can't use two Persona at once due to limitations of using such overwhelming power. One particular magic he can't do anything about is magic with no element or omnipotent magic which no Persona has. Luck can easily be influence with lies or backstab since he deeply trusts in others and wants to bond with anyone. Luck can't handle charm or enchantment relating love as he falls pretty easily. . .
Reason for your stay: N/A
Dream/Accomplishment: 
Quote(s):
"People once call me the "Savior,"they are my dear friends and a title that stuck with me."
"..."
"..."


By Arno

Who's ready to have your hearts stolen by the Phantom Thief in the epic next chapter in one of Atlus's greatest hits!?!
I'll upload a link to the trailers later tonight.