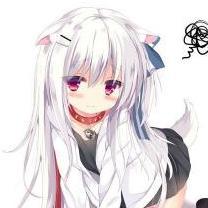 If you could do whatever you want to the last poster without restrictions. What would it be?
By Nyaa~Chan, in Forum Games

---
Recently Browsing

0 Dreamers

No registered users viewing this page.

Similar Content

By Godot

A concept that I've seen somewhere else. It's easy!
You listen to the song that the poster above you linked, then rate it from a 0 to 10 and give a reason to why you rated it that specific number. After that you link your own song (doesn't have to be a favorite), someone else will rate it and post their own song, and so on.
Most importantly, be honest with your rating! For example, if you hate the song, rate it a low number and explain why you hate it! It's only fair, right?
I'll start.
 


By God of RP

Deactived

This is something I started on another forums in February 2014 and to my knowledge is still going there. I didn't see anything like it so I hope this goes well.
As far as I'm concerned just please follow normal community guidelines, but you can post whatever you want here, have any sort of interaction, etc. Let's have fun and try to be the last post to win!


By Hand Solo

Deactived

Imagine...if you were stuck in a gif??? Living the same epic moment over and over again? What would it be? What would you think? What sort of moment would you want it to be?
Paste them here with a lil caption of what you'd be thinking of it was ju!
I'll go foist!

"A-arigato, Onee-saaaaan....!!!!"


By Imouto Kanna

Many cell phones have features now a day that go farther than predictive text. Before it was just a word now they can make whole sentences! Let's see what sentences your phone will make with only one word to start from. 
The word I'm going to choose is "he"
 
He just wanted me a few minutes before he got home. 
 
Your turn! You can use my word "he" or choose a random one! Feel free to make as long or short of a sentence as your phone can!


By

Tema

So after a bit of a joke on the EcchiDreams Unofficial Discord server, where we were speaking about a horror story of writing a really long descriptive sex post only to have the person who replied just post "*moans*", and similar stories found. I revealed that for me, writing a post that short would actually be a pain in the arse, and a challanging one at that. Then I thought about turning it into a forum game... With some tweaking to the idea from @XenoSera who suggested it should be three words, the idea was a done deal... And thus:-
Three Word Replies Roleplay... is born.
This "roleplay" (This is not a serious roleplay) has three simple rules:
You have to be lazy in replies, no more than three words, including speech and actions, and no; hyphenating a load of words or not putting in spaces, does not count as one word, nor does posting multiple times in order to up your word count, one reply at a time (No double posting). Violate this and your post will be ignored. 🙂 You roleplay as your forum account - no character ID required. There is no OOC either. The story line doesn't have to make sense, and standard roleplaying rules do not apply. I will start this off:
~walks in~ Hello!