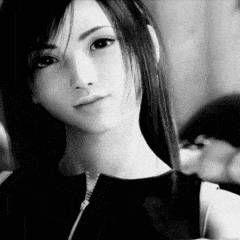 ---
Recently Browsing

0 members

No registered users viewing this page.

Similar Content

By

Mysthero

Hello everyone!
First off thank you so much for coming to check this page out! I'm not entirely sure what to put here but after some thought, maybe a writing sample? I don't have anyone to play with at the moment so... hmm something that expresses some fun? Ooo what about...
 
Pixie panted breathlessly as she locked the door of her bedroom behind her. It ached so much all day long especially when she found out she couldn't control it. Confident in her privacy, those delicate hands quickly reached up to her blouse as her fingers worked quickly to unbutton each individual button of her white blouse. The last button was barely undone before she pulled the blouse apart and allowed it to slip off her small arms to the floor behind her. Pixie reached up and and ran her fingers through the strands of her fiery red hair while simultaneously stepping out of her shoes. 'Not much longer' she thought to herself as she stepped in front of her mirror and looked into those beautiful green eyes. Those eyes traveled down to the full mounds barely contained by the pink lace bra that was hugging her chest. Her lips parted in a soft exhale as she took her hands behind her back to fumble with the clasps of her bra. Those green eyes closed as she felt to wonderful freedom of release when the last clasp finally came undone! Her shoulders came forward allowing the straps to slip off her shoulder before the entire bra fell from her torso to the floor below.
Pixie admired herself in the mirror for a moment. The new athletics program and diet was paying off and she enjoyed seeing 'some' of the changes that had occurred. After scanning herself for a moment she bit down on her bottom lip for an instant before placing the palms of her hands on her stomach. Dragging her hands upward until she cupped both her breasts in his hands before allowing both hands to squeeze. The sudden rush of self pleasure forced her mouth to open in a soft moan. Her left hand stayed on her breast, index finger and thumb teasingly twisting the nipple, as her right finally traveled downward to the waistline of her pants. With a sharp pull she managed to unbutton her pants. It ached so bad she just had to relieve some pressure of that horrible pressure. She had endured it all day and now it was time to satisfy the urge. Her second hand finally went down to her pants as she continued to try and free herself. As the fly came apart she dipped her thumbs beneath the waistbands of her underwear and pants before swiftly pulling them down past her curvy hips. The pants and underwear fell effortlessly to her ankles and finally her eyes were bold enough to go back to the mirror. Everything was perfect, the results of lots of hard work and care... everything except. Her eyes moved down to her pelvis and there it stood proudly just above her vaginal lips, a throbbing rock hard cock. She had seen one before, sucked off her boyfriend a few times but never moved beyond that. She wasn't sure what was happening as she had woken up this morning with massive morning wood. Keeping it hidden throughout the day was very difficult and she struggled with random and powerful erections that only got worse around that cute guy at work.
She took her hand and finally wrapped her fingers around the base of the swollen member. It was warm against her hand and throbbed violently against her hand. She took the time to finally thoroughly examine it, it was a little bigger than her boyfriend's but otherwise it seemed normal. The veins pulsated along the shaft and the swollen head seemed to bounce with each throb. 'Would it help?' she thought to herself as she gripped it just like she would her boyfriend. With a soft squeeze she moved her hand up the shaft all the way to the base of the head. She let out a pleasurable gasp before bringing her hand back down the shaft. It felt good, better than she thought it would. Pixie quickly pulled her chair over by the mirror and took a seat. She leaned against the back of the chair and continued to stroke herself. Her free hand came up and gave her breast a soft squeeze. Before she knew it, her hand was pumping the hard dick violently as pleasure started to take over. "Oh fuck!" She moaned aloud between gasps as her hand moved up and down. During one of the strokes she started to experiment. Her thumb rubbed against the head, she applied more pressure on the vein on the underside of the dick just like her boyfriend instructed her to do when she pleasured him. It's not like she was new to masturbating but this was something new entirely, but it felt so good she had to see this through to the end. Her breath started to quicken as heat began to raise to her chest. Her hand moved faster and faster and she felt something starting to happen... was she about to...?
She couldn't hold back anymore and let out a loud moan. Her hips bucked up off the chair as the first stream of hot gooey cum streamed from the head of the dick in her hand. She hadn't aimed, hadn't prepared for what just happened, so as the violently pulsed in orgasm, string after string of cum landed on her stomach and thighs. Her hand continue squeezing and pumping the member as the final drops of cum escaped the head and drizzled down her hand. Her head rolled to her shoulder as she tried to catch her breath. Her body shaking from the powerful orgasm that gripped her body. Maybe this wasn't such a bad thing after all?


By

ShuyaHideaki

Warning: This Side Story will contain scenes of a graphic nature. This includes, but is not limited to: Yoai, Yuri, Hardcore, Anal, Kitsunes. If you find any of these themes distasteful, then please do not read.
 
Participants: Sophia, Kaylaen, Shez, and Emma
Description: After a chance encounter with Sophia, Shez convinced the slightly drunken girl to work for him, in exchange for his deepest, darkest desires. They took their leave from the small pub they made their deal in, and bumped into a strange boy, Kaylaen. He seemed to take an immediate liking to both Shez and Sophia and opted their party. From there, they made their way to the luxury hotel they'd be spending the night in and managed to get the shy, purple haired Emma to join in on the fun. With Sophia already going at it with Emma, things are going to escalate.
-x-x-x-x-x-x-x-
Shez can't help but give off a small smile as he sees Sophia pin Emma against the wall and start to assert her own dominance over the girl. He rolls his eyes and turns to Kaylaen, taking a few gently steps towards him and placing his thumb and forefinger on the boy's chin. Shez uses this gentle grip to turn Kaylaen's head towards and up to his face. Shez leans down and whispers gently in his ears, letting his silky, seductive voice flow through the boy's eardrums
"Now, I guess it's time to show you who the real man is here~"
And with that, he licks the edge of Kaylaen's ear gently. He grabbed onto the boy's hips, attempting to tease him as much as possible by pulling Kaylaen's body in close to his.
Meanwhile, Emma moans gently at the feeling of Sophia's velveteen tongue caressing the side of her neck. Her face was a deep crimson, which still hadn't escaped her. She gave in to her temptations, grabbing Sophia's waist and starting to kiss her gently. The taste of Sophia's lips were exotic to Emma, as if she couldn't get enough of them. She wanted more and more, starting to kiss Sophia more greedily and passionately. She barely breaks the kiss to answer her statement of what the two males were to do with them.
"I-I figured as much, mademoiselle... I'll enjoy every single second of it!~"
 


By

Anima_Deus

Are you looking for man who can put you in your place? Someone who's good with not only his methods in his training, but his words as he whispers things you deep down know are true? Then look no further. Be you a girl, a femboy, or even a futa, I'll make sure you live the life you know you want. 
 



By

Neptune

Warning: This Side Story will contain scenes of a graphic nature. This includes, but is not limited to; Yaoi, Anal, Rape, Crossdressing, Incest, Demons. If you find any of these themes distateful, then please do not read.
Participants: Chazin, Diomedes and Rosal
Description: After stumbling upon Diomedes after his encounter with Sophia, and begging for his help, they were made aware of a demonic energy of someone attempting to get Chazin's attention. It turned out to be his half brother, of which they shared the same demon father. Rosal proceeded to challenge Chazin to a fight, and forced him into an anger so great that it brought forth Chazin's full demon form. Now Rosal is going to pay the price for his deeds, as Diomedes would point out... Actions have Consequences.
-x-x-x-x-x-x-x-
Diomedes watched as Rosal was thrown down onto the table before strange rectangles forming around his arms and legs, pinning him down to the table before he had the chance to do anything. He tilted his head slightly, but wasn't able to figure out just what they were past the fact that they seemed to be some kind of restraints. He doubted that this was the normal use for such a thing, but he rather liked people who improvised like that. He then took his eyes off of the smaller demon and fixed them up at Chazin, not particularly liking the fact that he was the one to look up at him now. He missed being that tall, but unfortunately the form of Diomedes was not as tall as his natural, Eldyrannth self. 
When the skirt was thrown at him, turning it in his hands before holding it up by the waistband. He raised it up, so that Rosal could have a nice eyeful of it, "Very nice. I think some nice long arm warmers and thigh highs would top that off." He said, lowering his skirt and looking at Rosal, picturing him in the skirt, "Yes… white ones… because we're definitely going to soil them." He then smirked darkly. Before Chazin walked over to his brother, Diomedes began to telekinetically grip Rosal's cock and began stroking it to force it into hardness. The strokes were firm, but not painful but the smaller demon would definitely be able to see it. He looked back at Chazin when the restraints were tightened. His smirk deepened before he looked back at Rosal,
"It looks like he's already eager for it." Diomedes said, pointing out the growing bulge in Rosal's trousers. Telekinetically, he tore the clothes from Rosal's body leaving him completely naked on the table in front of them. He tilted his head, looking down at the semi-erect cock before saying, "Not bad, actually. I was expecting something a little… smaller. Especially from such a little soyboy."


By

Neptune

Warning: This Side Story will contain scenes of a graphic nature. This includes, but is not limited to, Heterosexual sex, Oral, Female Domination. If you find either of these themes distasteful, then please do not read. 
Participants: David and Silvina (minorchar)
Description: David had come to the Naughty Cow Dairy for a job interview, for the position of Quality Control and met with one of the CEOs; Silvina. He passed the test with flying colours, and did well in the questions however the last thing he needed to do was sample some of the companies product. However the milk has effected David as much as it does anyone else.
-x-x-x-x-x-x-x-
Silvina noticed that he struggled to say that he was okay. His tone sounded slightly thick, with a hint of lust. She smiled, as she realised that he was definitely being affected by the milk. Pleased, she stood up and walked around the table so that she could get a clearer view of him. Her blue eyes immediately narrowed in on his crotch where she could see a noticeable bulge. She licked her lips at the sight before she bit her lower lip. She wanted it, quite badly, but she could sense from his demeanor that he was unlikely to push for it. In fact, the opposite. Which meant that she would have to take matters into her own hands. She had never dominated a man before, but the prospect thrilled her. Her old husband would have never let her do such a thing. Perhaps she could teach David how to fuck like a man. And she would feel the satisfaction of knowing that it was her that taught him. 
"Enjoy the milk?" Silvina asked, stepping closer to David and placing a hand on the back of his chair, beyond his line of sight. She leaned forward, allowing her breast to brush against his shoulder, the contact causing her nipples to immediately harden as a pang of her own arousal shot through her. She was liking this thought more and more it seemed. She suddenly reached down to his crotch, pressing her hand against the bulge that was stiff and resistant against her touch. She leaned closer to his ear, "It seemed like you did… Good. Because this interview isn't over yet, David. Drinking the milk is only a part of the Quality Control." She purred, before she ran her tongue around the rim of the ear. Her hand pressed harder against his cock, rubbing it slightly to help cause a distraction for him so that he couldn't protest too much.