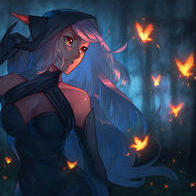 ---
Recently Browsing

0 Dreamers

No registered users viewing this page.

Similar Content

By

Neptune

Warning: This Side Story will contain scenes of a graphic nature. This includes, but is not limited to, sex, and first times. If you find either of these themes distasteful, then please do not read. This thread will not contain any sex; it is an adventure thread.
Participants: Wolfe and Hanako
Description: After settling in a somewhat safe house, Wolfe and Hanako planned on having a bath with the houses supply of water. Before they could, Cole stumbled onto their doorstep where he begged entrance. They patched him up and sent him on his way, before moving to enjoy their much needed bath.
State changes for all participants: -20 Hunger points, -30 Thirst points, +20 Sanity points.
-x-x-x-x-x-x-x-
Wolfe's blue eyes shifted to look at Cole before he gave a slightly strained smile, "A little tired, perhaps. Who isn't these days?" He asked back, skirting around the question that he really didn't want to answer. Besides, it wasn't entirely untrue. He was tired. He had been tired for about a year now. One had always sleep lightly in these times. If one didn't, one might get caught off-guard by zombies sneaking up on them. He then looked over at Hanako when she spoke and he gave her one his charming smiles, "I'll be there in a few minutes." He said, watching as she walked out of the garage. After a moment, he turned back and said, "Now that you're patched up, I'll see you out." He doubted Cole would blame him, as he wanted to protect both his little sister and Hanako, and while Penny seemed to like the man, he didn't want to allow the man to hang around. Perhaps in the future, but not now. Not when the man wished to be on his own, now that the wound was dealt with.
He then stood up, stroking along Penny's face as she whined in disappointed, "Come on, Penny." He said, his fingers tickling behind her ear before he looked at Cole and jerked his head towards the door. He then turned and left the garage, holding the door open for Penny to slip past him as well as for Cole, "Just lock the door behind you." He said to the other man, pointing with his good hand towards the lock of the garage door into the study which had a key in it. He waited until Cole had done that before leading him out into the main hallway. He then peered out of the peephole of the front door, seeing that it was completely clear. He then carefully unlocked the door, making as little noise as possible before opening it up to allow Cole to leave, "Take care." He said softly as he watched the man leave. Once he was gone, Wolfe closed the door and locked it back up. He then Penny then moved to the stairs. He carefully stepped over Hanako's noise trap while Penny slipped underneath it. He moved up the curved stairs to the landing, where the ladder was still down from the attic. He looked down at Penny and indicated with his arm for her to go up, "Up you go, Penny." He said.
She tilted her head at him, whining softly. She nuzzled his leg before gingerly placing her front legs on the steps of the ladder. As it was one that was angled, rather than straight up, he was able to then scramble up. He watched carefully, ready to help her up if he needed to, but she disappeared from view into the dark attic. He nodded in satisfaction before bending and grabbing onto the ladder and pushing it up so that the attic was locked. It would keep the two of them safe while he and Hanako were bathing. He checked the attic door before moving into the master bedroom. He could hear splashing from the bathroom, which could only be Hanako. 
He reached up and undid the zip of his leather jacket before he frowned as he realised it was going to be awkward undressing with his broken wrist. He tried to think for a few moments before realising that there was no helping for it. With a little grimace he went to the bathroom, gently tapping his finger against it to announce his presence before he opened the door and peered inside, "I've got a problem. It's going to be really awkward getting undressed with only one good hand." He said, sounding a little embarrassed. He then took note of her sitting in the bathtub. He wasn't able to see much, as she was crouching low in the tub, hidden by the side as well as covering up the more interesting features with her arms. The only thing he could see clearly was the glorious red hair that clung to her pale skin, almost looking like tendrils of fire moving across her skin. He really liked her hair; such an unusual colour. 


By LanaLayne

Hello there, I'm Lana! I'm an overworked, slightly crazed woman looking for another FEMALE to play with! I have been role playing for about 10 years now and I know what I like. I want detail! Detail and emotion. I crave the push and pull that characters can have in RP and the intense need the writers can feel when giving a scene all they have.
I'm the kind of person that can get caught up in a story with someone for days, weeks, months. If you're good and we connect then we can do endless plays and change up the characters and scenes whenever we want to. I also write in first person and usually first person, present tense. 
Now... I may not be as 'crazy' put together as some of the people on here that have scenes and characters already picked out but I do know what I like and I'm open to so much stuff. From normal everyday stuff to taboo and even some fantasy thrown in. All you have to do is ask.
I like to get all the little details established before starting the story so we both know what the other one is expecting or thinking going in.
 
Also... Even though I love detail that doesn't mean that I need six paragraphs of writing to keep me interested. I prefer back and forth communication with 3-4 sentences of story, including talk, emotion, action, thoughts, ect. I'm a busy girl but when I do have play time I like to get into it and shorter (no one liners though) more frequent messages are always fun!
 
Message me and let me know what you're into and what gets you going!