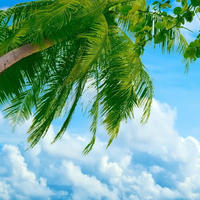 Utopian Curse extra information
---
Recently Browsing   

0 Dreamers

No registered users viewing this page.

Similar Content

By

Thatannoyinggod

Premise: A super mutant travels the wasteland, not to raid and pillage, but to survive and rid the wasteland of what evil he might come across. When clearing out a group of Raiders he found in a spot just on the edge of Paradise Falls, the gentle giant finds two young girls who were enslaved. He takes them under his wing, protecting them and searching for a safe place to keep them. As they travel, they find more girls, growing a small troupe behind the mutant as he creates a haven for them. As each one is saved, they find a special way to thank him for his protection. 
-----------
The ringing of gunshots are still carried through the wind as the large super mutant trudges past past pile of bodies. The smell of gunpowder and sulfur filled his nostrils. He looked like many of the rest of his race, huge and buff, his yellowed skin covered in scars. The odd thing though was that his face seemed to look more.human than most mutants, his face not set in the permanent teeth clenching grimace that plagued his race's looks. 
His large booted foot kicked the steel double doors in, both flying off their hinges with large dents in them. He scanned the room with his assault rifle, looking for anymore raiders. What he found though was two young girls huddled together in a cage. He immediately lowered his gun and walked over. "Let me get you out of there. Are you both ok?" He gripped the cage door and pulled on it, the rusty metal screeching as he wrenched it off of the cage.




By peachy_boy

theo is a retired police officer(around 32) who know works at a book store. jake is a aloof adult (19-20)who does pick pocketing and robbing from time to time. one day theo catches jake trying to steal and stop him,and  now jake owes theo.
(this also has murder,romance and will be long term. it will have more drama and such added but thats just a small gist.)
 
i will be theo (bottom) im looking for a dom male
 
 
 


By

Neptune

Craethiel Kingdom Overview
Welcome to Craethiel Kingdom, a relatively young but thriving Kingdom in the year of 1200 AD ,unknown to much of the world as it is situated on its own large island. The Grand Capital of the kingdom is the large city of Selil on the South-West coast of Craethiel, accessing the Verdar Sea. Selil is a rich, bustling city that draws Merchants from all over the land to come to trade and try their luck at making themselves rich beyond their wildest dreams. Selil is also the centre of power within the Kingdom, as it is where the Kings Throne sits, ruling his subjects. The Capital City sits where the Ageon River empties into the sea, allowing it to have access to the drinking water and a harbour that goes out to sea, so they can shield ships from any storms as well as allowing trade with the Towns and Villages that line the coast.
Going up the Ageon River, a traveller will see a vast grassy plain to the West side of the river, and the edge of the Rosayia Forest on the East side of the river, a dark and menacing wave of trees. Many people claim that evil lurks there, waiting for an unsuspecting victim to travel into its grasp. Many tales surround the Forest, tales that usually ended badly for the unwitting traveller. Around the first bend of the Ageon river is a large marsh area. The ground is extremely soggy and few can travel through it without getting lost, as the land seems to change constantly around them. Once the marsh is left behind, the land is filled with rolling hills. Nestled above the hills is the large Lake Kelrak that is so large that some claim that you cannot see the other side when standing on the shore. Continuing North is a vast Woodland called Ildyara Forest filled with towering ancient Oak Trees with several other tree species growing alongside them. This wood is quiet and peaceful, apart from the occasional wolf or bear. Wrapping along the coastline is the majestic Therarr Mountains, a vast stretch of mountainous peaks that continue East beyond Craethiel's border. On the far East side, below the Therarr Mountains is a dry, hot and arid desert. This land is inhospitable, and few survive a trek across it. Anyone who says that they are going to journey across the vast sand dunes are usually warned against such a venture.
Separating the Dynz desert from the Rosayia Forest is a second, enormous Mountain range, known as Enutpen's Glory. Enutpen is the first King of Craethiel. He was the King that outlined the borders for the Kingdom seen today. He fought vicious wars with neighbouring Kings to secure the land and unite it under his rule. The Mountain Range that bears his name is famously known as the last battle of the War. Enutpen lured the forces of King Tarl into the huge Mountain range, before ambushing the surprised army and slaughtering them. It is said that Enutpen got into one last fight with Tarl before striking him in the chest and claiming victory. He then returned to his throne in Selil and ruled the United Kingdom of Craethiel until his death. It is not known to many people, but in his last years, Enutpen slipped into insanity, often giving confusing orders and chewing on the Royal drapes. He died at the age of 63, an achievement in those days, as a sick and insane old man. The peaks of Enutpen's Glory are higher than those of the Therarr Mountains, reaching beyond the clouds so their peaks are not visible from the ground. The tallest of Therarr's Mountains at the very North East of Craethiel only reach just beyond cloud level.
Off the coast of Craethiel are several islands that can be reached by sea. Many of the small islands are uninhabited, however on some of the larger islands there can be civilisation, found and possibly approached by ship. The Wilds of Craethiel can be a dangerous place, with bandits and thugs waiting for easy prey and monsters that lurk around the corners. You should be mindful of where you set foot.
Relevant Roleplay links:
Main roleplay thread Character ID OOC Craethiel Kingdom Maps
For the purpose of this roleplay, I created a map that gives a basic outline of everything within the borders of Craethiel. You are allowed to request for places of interest to be put onto the map, however they would need either a detailed Extra Information thread and it has to be approved by myself. You can suggest places such as the Ildánach Library that can be accessed by anyone, then no Extra Information Thread is needed and are roleplayed in the main Craethiel Wilds thread. However do keep in mind that not all suggestions will be added to the map.

This is the black and white version of the map, where everything can be seen clearly.

This is an example of the map that a character may carry around with them within the roleplay.
Legend
 - Mountains
 - Hills
 - Grassland
 - Marshland
 - Desert
 - Rivers
 - Lakes (sometimes without the wave)
 - Water
 - Forest/Woodland
 - Enchanted Forest
 - Shipping route
 - Sea Monster
 - Village (See below for more information on the villages)
Hermitage Tiloga Leria Vortase Delwore Dar'vere Ryn'tur Taiom Abandoned Village  - Town (See below for more information on the towns)
Lathulla Kalath  - Place of Interest/Importance (See below for more information on the places of interest)
Selil Vorserend Ze'taour Devlyn's Keep Fenrir's Graspe  Coda Temple  The Monolith Ildánach Library Ashaba Rydraeck  Town of Dragon's Eye There will be some locations within Craethiel that will not be mentioned in this extra information, but that is because they are placed within their own extra information so that they can be linked back to this one, as it would be far too much information to contain to this single extra information. Despite being in their own extra information, they are linked to Craethiel Kingdom but may have their own limits in place. As the extra information must be approved before it is added to this list, the limits must be observed to be able to roleplay in Craethiel Kingdom.
List of related extra information:
Craethiel Kingdom Bestiary Eldyrannth The Keza'maraki Palace The Dreshza EPSI Federation Extra Information (Snippit) 

By SilverGirl20

Character Identity Information

Name: Aria
Age: 25
Gender: Female
Species: Human
Origin: She is from the future. There was a devastating war that caused the entire human race to come together after every human on earth was nearly whipped out. It knocked the population down to 10,000 people. The new nation considers themselves to be Earthians rather then separating themselves into nationalities, because this divide was one of the reasons for the war.
Nationality: Earthian
Speciality: Cooking, Gardening, and Scavenging
Universe: Futuristic society on Earth
Time Taken: 2040

Physical Appearance

Height: 5'3
Weight: 130
Eye Colour: Blue
Hair Colour: light brown
Physical Description: She looks cute because of her planets advanced technology. The oldest person to date was 280 so she it considered vary young.

Personality, Traits and Abilities

General Overview: She is cute and innocent or at least she tries to be.
Strengths, Skills and Abilities: She is good with a knife and fast. She is crafty.
Weaknesses: shes not vary strong or technologically smart.
Ambitions: She wanted to open her own restaurant but now she just dreams of getting back to earth.
Hobbies and Interests: she loves cooking and crafting things.

Personal Sexual Information

Sexual Orientation: Bisexual
Turn ons: being dominated, chased, pinned, bullied, pounded, while she pretends she doesnt like it.
Turn offs: having someone submit to her, scat, pee, or hair in her mouth.
Breast Size: D
Sensitivity: Ass, pussy, and chest
Other info: Shes a vergin

History

Awards/Commendations: She had a degree in health and wellness.
Criminal Record: The worst she has done is steal food.
Bio: She was 10 when the war started and lost both of her parents to it. The war only lasted 3 years. It ended because multiple nuclear bombs were fired and nearly destroyed the planet. She was forced to servive on her own in a world that was falling apart. She was forced to steal food and live in hiding. When she was 15, she got to whiteness the survivors coming together and forming a new nation. Life was still hard but it got better. To prevent another war from happening all the survivors agreed to never judge each other because of their differences. Those that didnt listen were quickly executed. For the next 10 years, she was trained in her world's version of college and got her degree. Meanwhile she got a job as a maid at a restaurant and hoped to save enough money to build her own restaurant.