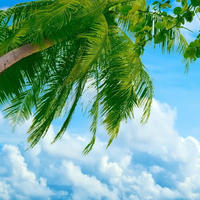 ---
Recently Browsing

0 Dreamers

No registered users viewing this page.

Similar Content

By Lilly_Ichinose

Hello world I am searching for someone willing to do a eroric romance rp playing either Kiryu or Majima from the Yakuza series. If anyone is interested please let me know. 
 
Note: I like kiryus hair when he was 20. If you could have that, it would be greatly appreciated. 


By Jake Shadow Wolf

I'm looking for a female partner to have fun with. I would prefer to be texted though you can leave a message here, and if you're interested hit me up i guess. i said in my introduction I'm a bit of a freak but I'm willing to try to get to  a point we both can enjoy thanks.


By Muramune

Hey all! I have some ideas for RPs.
Robot X Scientist
A scientist creates an Artificial Intelligence set to be equal to humans or even a bit better. The A.I. develops feeling of lust for her creator and while he is away she sets to work creating a body to both house her and to pleasure her creator. 
Demon X Angel: Marriage
In an attempt to broker peace between Heaven and Hell, the heirs to both are forced to marry each other and live among humanity on the only neutral ground both sides know.
Prince X Princess
A war between two kingdoms leaves the prince and princess having to meet in secret in a forbidden affair.
Demon Queen X Human
In the midst of a war between Humans and Demons, a man finds an injured woman and tends to her injuries only to discover that she was a demon in disguise. Some time later, his village is raided by demon forces and he is taken to their queen who is the same demon he had helped earlier.
Demon X Priestess
A god had abandoned a temple under his power, leaving the priestess (or priestesses) at the mercy of a powerful demon who has been either imprisoned by the god or has been kept away by the god's holy power.
Queen/Princess X Commoner
Alien x Human 
Elf X Human
A widowed Elf finds an abandoned human baby and raised him like her own son. Once he comes of age, their relationship becomes more like lovers than of mother and son...
If any of these grab your attention, please drop me a line and we can work something out.
Artist x Character
An artist or author awakes one morning to find that one of his most famous characters had come to life from the pages of their latest work .
Demon x Villager
For many years a village situated in a deep forest had given tribute to the God of the Forest for protection and bountiful hunting. This year doubt is cast on whether the god is real and the tributes stop. The daughter of the village chief is spirited away to the forest only for her to discover that the god who had protected them all this time had been a demon.


By NightlyFun

Ahsoka sighed as she sat in her room trying to mediate with the force, it had become a struggle lately, she could feel it. The creeping of it, the way it rose up her thighs. She quickly shook her head, causing her large horns to shake on her shoulders, they allowed her to hear from a great distance...
But all she heard was the beating of her own heart as she felt a shiver rise through her, eyes opening wide as she looked down at herself. The heat had made its way to her cunt and she could feel it dripping wet... She should not give into temptation, the Dark side...
But here she was, hand slowly creeping down between her legs before a loud knocking was heard at her door. Quickly jumping up and blushing deeply. The togruta padawan quickly making her way to the door and slowly pushing it open to see who was on the other side.
 
(This is an open roleplay in my PM's, if you wish to continue just message me with details, or feel free just to keep it going.)


By

IsabellaRose

The image of her homeworld spun slowly before her in the darkness of the ruins. It had been a lush paradise, verdant and green and filled with life. Now it was gone, as were her people, her friends and family, everyone. She stared at the image of her homeworld, the moon spinning around it, everything painted in the monotone red of enkibot's only functional projector. She remembered the actual colors... the blue sky, the variations of green, brown, yellow, orange and red of so many types of vegetation, the brown-black of the soil. She remembered lying on the ground, wearing only a tank top and loose skirt, the grass tickling her bare skin, the breeze soft across her body. She remembered Temsin's smile, his touch, fingertips on her own, their hands meeting, joined together, fingers intertwined. She remembered her mother, so thin and frail looking, yet so hearty and filled with love, always smelling of food in the kitchen, always smiling and laughing. She remembered her father, his strong silence, the solid body that she would hug, the man who could not be moved, but who reserved that special smile only for her. Was she the only one left? She closed her eyes and remembered their escape, ships that had been designed for colonization and exploration now used as makeshift escape vessels, the life rafts of humanity jettisoned into the black void of space, aimless, directionless, running from the attacks that oblitered their homeworld. Her ship had crashed. Few had survived. The planet where they landed had been dark and unwelcoming, the life drained from it by the same beings that had destroyed her homeworld. She had learned to survive, learned more than she thought she ever could. They had repaired their ship with technology scavenged from the wreckage of someone elses' homeworld. They had escaped that planet, their ship a hodgepodge patchwork of parts that looked more like wreckage than anything that would actually fly, but fly it had. From system to system, planet to planet, the handful of people that remained found nothing but the wreckage of civilizations dead longer than their own. This was the seventeenth planet she had scouted, and it was just as dead as the others. She had found active power cells in a deep cellar, and now she sat waiting for the recovery team, her enkibot trasmitting her location. While she waited, she studied the image of her homeworld, sadness weighing heavily upon her shoulders, a longing she could never escape tugging at her heart.