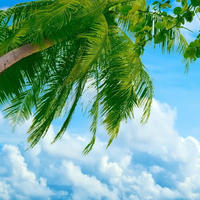 Recently Browsing   

0 Dreamers

No registered users viewing this page.

Similar Content

By Kitsuyumia

This is an area for guards at Yamatai. Here the guards have their Barracks  where they sleep and a wash room and bath for them specifically. Each guard has a private room with a bed, and a some furniture like a desk, dresser, chair, and other furniture.


By Kitsuyumia

The store rooms are used to hold bulk amounts of supplies that get shipped in. At the end of each week inventory has to be taken to keep track of supplies to make sure items are not being stolen. But also this store room is an area where guests usually do not have access to.


By Kitsuyumia

Near the center of the whole complex area there is a large flower garden with many different types of flowers there is also a koi pond here as well. There are stone laden paths going through the garden illuminated by lanterns in the evenings and night.


By Kitsuyumia

Between the rooms at Yamatai that are seperated by paper screen sliding doors and walls are the wooden board laden hallways lit up by paper lanterns. Most commonly used by guests and stsff to move from area to area.


By Kitsuyumia

This is the kitchen where food can be prepared for guests if they order any. It is also where food is provided to staff if they ask for it.