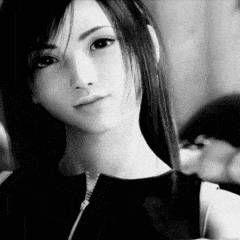 ---
Recently Browsing

0 members

No registered users viewing this page.

Similar Content

By sexualhealing456

I'm like a pirate, searching for bootay. I'm a guy so imma just clear that up and say that and also say i'm straight.
Feel free to message if you have questions, or if you're just curious about what it's like to be generic <3 


By SheenaFujibayashi

Do you prefer hentai or regular porn? Maybe you only watch hentai?


By

Neptune

Champagne Studio's and The Crimson Moon.



Champagne Studio's and The Crimson Moon are owned by KainKern Enterprises, which have been bought by Keza Corp. Despite this, KainKern Enterprises still owns and runs the two companies.

Both of the Blackberry Falls branches reside within Blackberry Falls City Centre at the moment. New Headquarters are being built in Xantal'lar which will move them to the UFF in 2014. The branches will remain open in Blackberry Falls City however the Blackberry Falls City Champagne Studios will become more of a modelling agency due to the fact that many porn subjects are illegal in the US and the UK. Champagne Studios has also requested this move as they fear the Government banning porn completely, and enforcing laws on them that they do not wish to follow as it would either be morally questionable, or hurt their business.

Champagne Studios:
 


Champagne Studios is a modelling and porn Company within Blackberry Falls. They deal with contracts to do with adverts and magazines as they have state of the art equipment which can shoot high quality images as well as Graphic Designers that will even produce the entire advert image for customers. Despite their modelling side, they are best known for the porn that they produce. It is always high quality, production value films that are popular world wide. Not only do they do #average' porn, they also do special fetish porn from`pregnancy to rape-play. Go here for the Location Thread.
 


The Crimson Moon is a world wide retail chain of Gothic Shops with have shops in most major cities. This ship doe not have its own Location thread, and can be accessed through the Blackberry Falls main thread as long as characters stick within the restrictions of the shops, which will be stated below. You must read it before you roleplay within The Crimson Moon.

If you would like your character to work here, then please send an EcchiText to NeppyNepNep, who will lead you to the Job Centre.

By

Temaelrin

Just found this on the internet. Can't help but to think it'd be better as a "Western Hentai" or something, although I don't think anything quite comes close to WTF as this did. Spoungebobknob anything.
 
Theme: A for Effort.
Porn: Fail.
 
May contain upsetting and downright weird scenes. Viewer Discretion is Advised.
 
http://www.xvideos.com/video3875571/spongeknob_squarenuts
 
Not exactly the best porno in the world, and if it wasn't cartoon based, or rather based of a cartoon I wouldn't have posted it.


By

Temaelrin

The idea of this game is that I give a tag or a genre for a picture, and then the player below me finds a picture that meets those conditions, more or less. Then, he gives the player below him instructions, and the cycle continues. If you can't do one tag, for example they want uncensored, and all you can find is censored pictures, you'll have to provide two pictures.
 
If you can't do two tags or it's not what the person asked for then don't post.  No pictures depicting that of a character that is underaged, or dead, in a sexual situation/ nude. This is actually against ToS as well.  It doesn't have to be porn. Anything goes (picture wise) in here, as long as it abides by Terms of Service and it's not real porn/real people.  If pictures are uploaded to EcchiDreams, please tag them. Upload to the Gallery and use the pictures from the Gallery ONLY. Use our gallery to upload the image. There is a special category where members can upload into without having to create albums. 
 
Click here to upload to this category | Click here to view this category
 
So for example, if I say:

Neko, Female, Solo and Posing, then the next poster would post something like:

 

 
 
---------------------------------
 
Kitsune, Sex, Uncensored, Non-Rape.