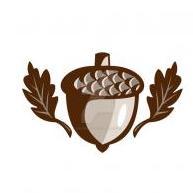 ---
Recently Browsing

0 Dreamers

No registered users viewing this page.

Similar Content

By SataiRolePlayingGuy

Okay this is getting obscure, but its worth a shot.  What I'm looking for here is a story based off the protagonist of the Ultima series of RPGs.  With me Playing a female version.
So, if you are familiar with the games, as I hope you are, you will know they evolved quite a bit over time (and not just the vast technology improvements impacting the mechanics themselves over the 9 games plus spin offs).  No, instead you could really stretch the definition of hero in the first three games.  Sure you take out the 'Triad of Evil' but the games practically encourage you to be a thief and possibly mass murderer in the process with no consequences except for running from the guards after your most recent crime, which they forget after you make it outside of the castle/city walls.
Perhaps we start with such a 'hero'.  Called back to Sosaria, now Britannia, for the fourth time time.  The mission to redeem herself as much as anything as well as becoming someone for the people to look up to.  Given the mission to become the 'Avatar' the living embodiment of eight virtues, a holy figure of sorts, but meant to be emulated rather than worshipped.
This is where we begin.  Looking for a heavy mix of sex and story here, with a story that ideally covers variations of at least some of the games from 4 on.  Her partners could be a mix of original characters and/or characters from the game.  Want to hook her up with one of her companions?  Go ahead?  Lord British's secret lover?  Why not.  Some random guy in a pub/inn?  Sure.  It can get rather kinky too.  Perhaps she chooses to stay rather than going back and forth between Earth and Britannia.  Perhaps she get politically involved opposing Blackthorn after Lord British goes missing.  Maybe she is tempted to return to old ways in Serpent Isle/Pagan. Maybe we can just rewrite the final game from scratch.
Considering her past, it could certainly include darker aspects at times, both sexually and not.


By SataiRolePlayingGuy

OOC: Threads don't normally seem to do this here, but I want to elaborate that I'm playing a boy who just became a girl and now has to deal with such a life and consequences.  As you can see in the tags, I'm open to covering a lot of material here.  It could but does not have to get dark.  She could be involved with teachers, but mostly other students.  Going for 'anime style' in the sense of things like school uniforms and possibly names, or hair color and things like that.  The sex could start pretty quickly, but there will bee some set up first.
IC: The young girl, 14-15 years old, stepped out of the car.  She fidgeted a bit with her uniform, she had never worn anything like this before.  The sailor uniform or the lingerie beneath.  It made her more self conscious.  She had been part of a medical experiment.  The test subject for sex change procedure that was 100% genuine.  Her figure changed, her voice, no hint she had ever been a boy and completely functional female reproductive organs.  Long hair, modest chest and curves, she was not one of the models but most boys and girls who were into that would find her attractive.  She had not exactly wanted to be become a girl, but her family was paid well for the process and with some reluctance, she agreed.
She had been out for a few weeks for the process to be completed.  She was going back to the same class, they had been informed what was  happening.  But she had no idea what sort of reaction to expect, from either the boys or girls.  She paused at the door to the her home room class and took a few breaths.  Class had been going for a few minutes, it was the time she was expected to arrive.  Once she had calmed herself she walked in.  Everyone quieted as she stood in front of the class, almost a class a presentation about herself.
"Hey, guys.  It's me, Riki.  Well, now I'm Ryoko.  It was an interesting experience, but now I'm back, and now I'm a girl.  I was given some idea of what we were going to start with once I returned.  Apparently I'm supposed to answer any questions you guys have about the whole thing.  How I feel, what's like or what I expect will be different."  Obviously they could not ask anything too vulgar or intimate, those questions had to wait for more private circumstances.  But they were allowed to ask a great many things.  


By Konoka

Hello! So, to expand on the title, what I'm looking for is someone interested in roleplaying as a character or characters in a high-school/boarding school town where smutty h-manga shenanigans are commonplace and people are kind of into it. Think Negima or Index but with a bit *more* to the fanservice, Or a lot more, xD. A bus where you'll probably, maybe, definitely get groped if you ride it at night? Ultra peppy cheerleader captain who corners her teammates in the showers to help them unwind? A cute trap/femboy or awkward futa sent to attend the all-girls school at the center of town? Stuff like that!
I'm fine with playing multiple roles or just one, and the same goes for any partner, but I do need to warn that I'm not so great at playing dominant males. Honestly, I'm super-down for making OCs or taking some existing characters, figuring out how they fit into the world, and just playing out some fun "episodes" as we see fit. I do really love traps, though, so getting to play one of those is worth at least a few bonus points. xD. (also some of the girls from Negima!) I'm down for Trap/Female, Female/Female, Female/Male, Trap/Male with my roles being on the left. Sorry, but again, I'm not so great with writing the manly man in a scene!
Dark stuff is a pretty hard no for me, but situations where someone gets roped into a situation or abruptly drawn into sex and can't help but love it are alright. Same with anything more painful than a good spanking. xD Bondage is fine though!
Oh! And quick, sorta rapid-fire smut stories with minimal setup are cool, so long as we're both happy with what's on the table. Flirt with Konoka Konoe while she's walking back from school and invite her to your dorm to screw her brains out? Totally fine. Liese, the cute fashion student across the hall lets out a scream and you kick in the door only to find out that she's was watching a scary movie half-dressed (and she's actually a guy)? Aaabsolutely. Bunch of horny boys from the all-boys school decide to sneak into the all-girls school for some action? Also good, xD.
So yeah! Send me an EcchiText if you're interested~


By Dr. Doctor

Doctor Freak's LFRP Lab Version 3.1 - April 2020 Edition
Introduction
Hello, everyone! My name's Doctor Freak. Who am I, you may ask? I'm an avid role player that loves the heck out of smut and plot! Sometimes more smut than others, sometimes more plot than smut. Depends on the mood, y'know?
I've been doing general role playing since I was 14 and adult role playing since I was 17. That's a total of 13 years of experience! I also live on the Easy Coast of the US and I work a Monday through Friday job, 8:30 AM until 5 PM. I'm available mostly weekends and evenings!
This is the 3rd version of my LFRP thread. I've done away with the Tabs and went back to using Spoilers! The ultimate goal is to make this easy to read through, but also fairly informative. At the bottom, there will be a Sister Threads section, letting you know any other LFRP threads I have, including specific cravings.
Methods of Role Play
I'm proud to announce that I'm willing to role play via Personal Message (PM/EcchiText) or via Discord! However, if you wish to RP via Discord, you'll have to ask for my Discord name via PM/EcchiText. I rather not leave it here on the post.
Discord Note: If we're role playing through Discord, however, we will be creating a private RP server to keep things organized. I don't RP directly through Direct Messages (DMs) via Discord.

The Lab's Rules
The following rules are what I expect to be read and followed if you wish to role play with me. Please read these rules before messaging me.
Rule 01: English is the primary language I speak. I will only RP in English and you must have tolerable English. If you have broken English, then we will not be role playing.
Rule 02: Role Playing partners MUST be literate. This means they will have to write out cohesive sentences. If you use shorthand or "1337 Speak" (eg using "u" instead of "you"), we will not be role playing together.
Rule 03: Each plot centers on a primary character, but they are multiple character plots as well. This means both partners would have a Primary, but also play Secondaries and NPCs (Non-Primary Characters).
Rule 04: Please read over my profile thoroughly and also pay attention to my Kinks/Fetish List before messaging me. If you have not done so, then you will kindly be told to have a nice day.
Rule 05: I have a strong preference of playing Female characters, as most if not all of my plots deal with having female protagonists. However, I can play Futas and Males as well.

My preference ranking for Gender from Most Interested to Least Interested: Female, Shapeshifter, Futa, Male. Rule 06: Most of my plots do not require Extreme Kinks. The ones that do, however, will be noted and likely highlighted to alert you. Extreme Kinks involve Death, Gore, and Vore as a few examples.
Rule 07: If you refuse to play more than one gender (Only Female, Only Futa, etc), then you will kindly be told to have a nice day.
Rule 08: If Faceclaims are involved for any characters in a plot, they will have to be Drawn/Anime Faceclaims. I do not enjoy Real Life Faceclaims.
Rule 09: Out of Character gender does not matter to me as long as you can play the part. If it matters to you, then we will part ways.
Rule 10: If a Fandom is not listed, you can always ask if I'd be willing to role play it. Chances are I will say no if it's not on this list, but you will never know unless you ask.

Fetish Quick List
This is a Quick List of my Fetishes. This will only cover my absolute favorite and absolute hated fetishes.
 
NOTE: Any linked images are immediately NSFW. Do not click if you do not like NSFW imagery. These are also not all required for any plots. These are just Fetishes I really like and hate.
 
Quick List 01: Absolute Favorite Fetishes
Aliens - The use of aliens within a plot/setting
Body Horror - The act of a person's body being twisted and mangled, rather than full on transformation. Examples being Junji Ito's works (Uzimaki, Tomie) and The Thing.
Breast Growth - The act of breasts growing larger (maxing out at I-Cups). Breast Reference Guide.
Eye Stalks - The act of one's eyes bulging outward and forming into eye stalks, with the eyes resting upon the stop of the stalks.
Elastic Body - The ability to have an elastic or rubber body. Generally, allowing the character to unrealistically stretch their neck, limbs, and torso.
Horror - The use of horror within a plot/setting, generally to scare the reader or the protagonist.
Lactation - The act of milk leaking or pouring from a Female's or a Futa's breasts. This can be caused by pregnancy or just happen for no apparent reason.
Impregnation - The act of impregnating a Female. This can also happen to Futas.
Non-Consensual - The act of having non-consensual sex performed on me.
Pregnancy - The act of a female becoming or being pregnant. This can also include Alternative Pregnancy, such as Oral or Anal Pregnancy.
Sluts - The act of the protagonist being a slutty character. This can vary, with Closet Slut or Unwilling Slut being my favorites.
Surreal Mouth Growth - The act of one's mouth opening/growing abnormally wide.
Tentacles - The act of growing tentacles from one's body, usually used lewdly. Variants of this can be Tentacle Tongues, Tentacle Cocks, Tentacle Limbs, and Tentacle Hair.
Transformation - The act of transforming within a plot/setting, usually supernatural of science fiction related.
Unbirth - The act of pulling a person into a Female's or Futa's womb. I'm also into Mass Unbirthing, when a Female/Futa become addicted to Unbirthing and keep unbirthing people.
Vore - The act of fully eating another living thing, usually Human/Anthro or Feral Animal. This can be Hard Vore, Soft Vore or another variant such as Hair Vore or Anal Vore.
 
Quick List 02: Absolutely Hated Fetishes
Harem Focused Roleplays - Roleplays focused on harems. I do not like this direction.
Lolicon - Young girls under the age of 15 performing sexual acts.
Pairing: Male on Futanari - The act of a male having sex with a Futanari. I'm not a fan.
Pairing: Male on Male - The act of males having sex with other males. I'm not a fan.
Quickies - Roleplays that have no intention than being a quick session between partners. Even in Kink Driven RPs, I would like a solid plot.
Scat - The act of defecating. Whether it's onto people or animals or used sexually at all, I'm not a fan.
Shota - Young boys under the age of 15 performing sexual acts.
Single Character Role Plays - Roleplays that only focus on two characters and have no supporting roles, secondary characters or NPCs (Non-Primary Characters). I have no interest in this type of roleplay.
Watersports - Anything utilizing a bodily fluid like piss in a sexual manner. I'm not a fan.
 
 
Original Plot Productions

This section is for plots that are original ideas, even if some could be inspired from existing media.
Please click here for the Original ERP Plot List PDF file!
 
Fandom Plot Productions

This section lists the plots I have for the Fandoms I like!
Bleach
Please click here for the Bleach Fan ERP Plot List PDF file!
 
RWBY
Please click here to look at the new RWBY Fan ERP Plot List PDF file!


By rp6669

Hello everyone! I seek a roleplaying partner who would be willing to play as a submissive Nico Robin from One Piece (a futa Robin would be good as well!) as she gets beaten, tortured and fucked! It is okay if you aren't aware of her or One Piece either.
 
I have a few ideas in mind for the scene/setting but if you have any ideas in mind I would absolutely love to hear it! We don't even have to stick to canon and can go off the rails too!
Either comment down below or text me to get started! I would also love to know all about your kinks and limits! I'm also fine with pretty much any text length.
 
I am usually a dom/switch but on rare occasions can also sub to the right person!
 
I am obsessed with beautiful long hair and have major hair fetish. 
Hair whipping/flipping, describing hair, licking and sucking on it, talking about it and involving it in RP to me is a major turn on.
Other than that my kinks are -  abuse, hatefuck, BDSM, violence, bullying, slavery, pain/torture, clothed RP, ageplay, humiliation, degradation, teasing and foreplay. (Hair will still play a role in RP.)
Limits/dislikes: Furies, animal abuse, male and/or redhead and/or fat/chubby subs, vore, discussing RL and scat.
 
I cannot wait to engage in lewd, twisted roleplays here! Just comment down below or text me to get started!