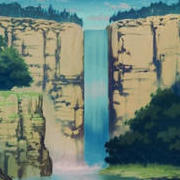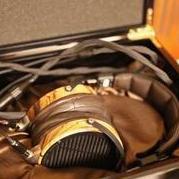 ---
Recently Browsing

0 Dreamers

No registered users viewing this page.

Similar Content

By

JennyDK

Premise: @JennyDK and @Venari99
As the normal Dragonborn is out doing theirs to ensure the Tamriel's safety and many other quests, another Dragonborn is also out there. Only this one has gotten the blood from an ancient dragon of fertility. She is a slut by nature and has always sought out to pleasure her unsatiable needs for sex. She has no knowledge of this until she is summoned by the Gray Beards. Here she learns about her powers, but knowledge and tutoring in the way of the sexy voice is not without a cost in the lonely temple. I have made some custom Shouts as well, feel free to suggest more: Dragon shouts:
Alter Age Alter body Add body parts Call Demons Enlarge body parts Extreme stamina Force orgasm Indestructable body Instant erections Prolong orgasm Remove items (clothes, armour and so on) Renew stamina Shout of Clones Shout of strength Soundwave of Lust ---------------------------------------------
Freya Jurgenson, is the second Dragonborn to have emerged, but unlike the more regular one, she is rather special in more ways than one. One is, of course, her very young age of just 10 years old and the other being her bloodline, which stems from ancient times, inheriting the lineage of older dragonborns, but which much different powers than the normal one.
She left her village a few days ago in search of adventure, fearless and dauntless. She set off to the large city of Whiterun in hopes of finding her fortunes, fame, riches and of course fun adventures.
However, on her way there, she sees a huge beast in the sky, flying about a ruined guard tower with a few archers taking shots at what looks like the dragons of old - beasts long since thought extinct or just never existing in the first place.
Not held back by any cowardice, she storms closer to inspect the scene....


By Professor Tentacruel

As the title implies, I'm currently seeking some romances sent within the Elder Scrolls universe, preferably during or after the events of the Elder Scrolls V, I'm also open to a variety of crossovers. I'm looking to pair my Khajiit with any number of cute girls; canons and OCs alike are more than welcomed to join the adventures. Down below will be a number of plots and scenarios I'd love to use for our RP, though don't hesitate to come at me with your own ideas, also down below will be a number of settings and fandoms I'd love to do crossovers with along with a number of Skyrim canons I'd love to pair with, but none of this is required. Feel free to ask about a desired fandom or setting if I ended up missing yours. I'm also willing to double up on canon characters for those who are willing to play certain canons for me. The bolded canons are ones I most desire.
DESIRED CANONS:
- Serana
- Jarl Elisif
- Frea
- Ysolda
- Mjoll the Lioness
- Aela the Huntress
- Sapphire
- Lucia
- Runa
- Sofie
- Babette
- Braith
POSSIBLE CROSSOVERS:
- Fullmetal Alchemist (2003/Brotherhood)
- Inuyasha
- Fairy Tail
- K-On
- Black Butler
- Soul Eater
- A-Channel
- Infinite Stratos
- Kobato
- Acchi Kocchi
- Rise of the Shield Hero (would entirely prefer OCs for this, though I wouldn't argue if you chose Raphtalia)
- Avatar the Last Airbender
- Lucky Star
- Attack on Titan
- Fire Emblem (Fates/Awakening)
- Legend of Zelda
- Modern Earth
- Stone Age
- Ice Age
- Pre-Colonial Americas/Africa
- Colonial Americas/Africa
- Feudal Japan
- Ancient Rome/Greece/Persia/Egypt/China/other ancient society I forgot
- Medieval Europe
- Industrial America/Europe
POSSIBLE PLOTS:
 
POSSIBLE PAIRINGS - Ja'vassa will take the bolded roles.
- Volkihar Vampire x Dawnguard
- Vigilant of Stendarr x Daedra Worshiper
- Vigilant of Stendarr x Vampire
- Khajiit x Nord
- Khajiit x Bosmer
- Khajiit x Daedra
- Mage x Mage
- Khajiit x Flame Atronach 
- Khajiit x Spriggan
- Khajiit x Wispmother
- Mentor x Student
If you've made it this far, feel free to drop me a message and let's see if we can't get something going.


By Austin Skywalker

Hello to all. My name is Austin. I'm looking for those who can play multiple female characters, be them OCs, canon characters or both. I play as my own OC. I like the kinds where there's adventure, exploring different worlds, be them famailar or something original, meeting various female characters, which would slowly build up a harem, in one way or another. Such as one loves my character at first sight or over time, a bond would slowly form between him and another character. I'm open to ideas and discussion with anyone. It can be just one person or even more to join in on this. I look forward to seeing what we can come up.


By Lachett

Hello, hello! Lachett here again and this time I'm craving some good ol' fashioned world narration! You know! With dice, bad endings, NPC's, world building! Or? Just interaction, really. Lewd fates, stories, writing partners. Everything is welcomed! For this particular thread, the focus is on my character, Evandes, an aged OC that I've worked extensively on. Evandes is a gambling street-magician with a love for adventure and con! A drifter, the ideal protagonist that could fit right into a spaghetti western. He's witty, uppity, charming and playful! Want to read more about Evandes? Well...just look below the line then! 
 My Kinks:
Details could be hammered out in PM's. He's very versatile in many different settings, most catering to modern and sci-fi, but can also do fantasy and steampunk quite easily. You can contact me through EcchiTexts or poke me in the chat, I'm very friendly and love to meet new people!
Additional information about me, the player and a few of their sample characters, asides from this one can be found here: https://ecchidreams.com/dreamer/5898-lachett/?tab=field_core_pfield_35
__________________________________________________________________________________________________________________________________________________________________________________________
Evandes Holland - Red Eyed Drifter
Age: 16
Nationality: Swedish (English Fluent)
Occupation: Gambler/Explorer/Thief
Dom/Sub Role: Switch (Sub-lean)
Orientation: Pansexual
 
 

~A strange traveler possessing the Devil's luck...~

Just as free-spirited as the unnatural wind that surrounds him, Evandes is a playful little rogue whom enjoys living his life on the edge! Not only would this adorable silver-haired boy consider himself a daring risk-taker and cunning liar, but he would also argue that he's the best thief in the world, confident in his ability to swipe not just the very ground right beneath your feet but anything else he can get his hands upon even if it were nailed down! He carries himself under the guise of an entertainer, a questionably valid street-magician looking for money as he charms and impresses others with what appears to be magic.

His eccentric personality, mixed with the rest of his doll-like features beg to tell a story to those who find themselves stricken with curiosity: Silver hair, red eyes, a clean complexion, as well as a face that can be both gentle and kind, but at the same time, unpredictable and even a little...maddening, owing to an almost magnetic pull radiating from his oddly colored eyes. They are slightly unsettling and mechanical, almost as if there's something artificial lurking inside of them. Eerie...

No matter where he ends up, he always seems to lead the life of a vagrant. Mischief and trickery have led this soul down shifty roads mixed with loose moralities, but nothing beyond the reach of his naivety gives off the impression that he's out to harm you. He's a silver-tongued nomad, appearing without an explanation and then disappearing with much of the same. Horribly greedy, this little knave is infatuated with trinkets such as gems and treasures, anything that has some merit of value towards it, whatever he can use to rescue him from his constantly impoverished lifestyle. He's the exact sort of person to become seduced by power and just as easily abuse it.

Armed with nothing more than a cadre of throwing knives and followed by an unsettling cold, he seems to be ready to take on the world with such a confidence...


By Professor Tentacruel

I'm absolutely awful at making up plots and ads, but I hope my RPing would make up for it. So, as the title implies, I'm seeking to do some long term, comical romances for my Khajiit. There's plenty of options of how this might work; it's possible the harem is made up of apprentices of his, those trying to learn magic, alchemy, general combat, among many other things from this legendary Dragonborn. Perhaps they're already working for him in Sjel Blad Castle as guards or servants, or perhaps they're admirers of the Dragonborn and just used this as an opportunity to get closer to him. I'm very much hoping for a cute, sweet romance to develop between Ja'vassa and the girls that make up the harem. Though, I'm looking for more story than sex, but this can be discussed. I know the ad wasn't impressive, but again, I hope the roleplay itself would more than make up for it. This can be a 1x1 RP or we could have a small group, regardless, drop me a PM or response here and we'll see what we can do. I hope to hear from you soon!