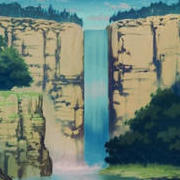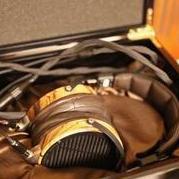 ---
Recently Browsing

0 Dreamers

No registered users viewing this page.

Similar Content

By Mr.X

Note: This will likely to be a single RP(No extra characters inside unless NPCs or I allowed to(Via Ecchi text if desired and must connect to the logic why you can meet him, also it is not likely for him to have a friend and reply to the said character), a side story that happens after Leon leaves Cassandra and Dezrin
Leon is walking through the forest right now and he just walk to any direction that he desires with his own feet that covered by a pair of black military rubber shoes, it helps him on walking this annoying piece of land(in his prespective) that is filled with a bunch of dirt and carcass. He just walked with no care and since no one is around based on his clones' intel, he just keep killing mosquitos, bees, and any annoying insects with a small but always hit fire magic and the fire magic burns the insect till the ashes not remain in the place. He just walked to a certain point of interest, which is a Lighthouse that he saw upon back when he is stranded in this island. But he doesn't care and walk away again. According to the said clone, that elf woman didn't wear a dress and just laying on the dirt. He doesn't flinch and care about that fact, it is useless for him to talk to someone like her. He won't even came to her again and pray that he doesn't need to see a nuisance called woman and IF they are in heat, he will be in serious trouble.
He is thinking of finding a place to cultivate his mana back to his original state once more. Maybe he will cultivate while using gravity magic and time acceleration magic(He can't control the world's time but he can control his own "time") which will consumes his mana a lot based on his own calculation. He will die soon after IF he does dare to do so.
 
(Will continued later)


By WritesNaughtyStories

Sometime on Monday, Captain Venus will bring us ashore at some island. Head ashore, me hardies and see what adventures await!
Don't be afraid to heave-to and play the part of the locals for your crewmates.
This is a tentative arrangement until I nail down a better way to implement this. It may be a tad hard to follow any single story, but no one said a pirate's life was easy!


By Darknan

I was thinking of having some fun with dinosaurs, as i would usually plays as the Victim, since i never play as anything else.
The Apocalypse of Dinosaurs.
- Adventure
- Horror
- Breed
- Milf
- Shota
- Loli
- Incest
- Deforming
- Lactation
- Dinosaur
I was thinking making a story where a family was living a hard life, trying to survive a post apocalyptic dinosaur times, they never thought it would come to this moment, but something happened as they had to find ways to survive and find hope somewhere around the world, but little do they know what awaits them.
I haven't playd Fallout, but imagine something like Fallout, wherever everyone is happy and having best life, untill something happened and the family rushed into a bunker in theyr house for protection, some should adventure, other stay.
Incest can also happen while in the bunker for too long, as for outside, any type of Rape  is possible to happen.
Background image for imagination of the world:
 
 
The Family:
There will be a Father which i will let the roleplayer to pick how he gonna look like and his age.
There will be a Mother which i will pick how she will look like and if you need more info, yes she will have huge jiggly boobs.
There will be Daughter which i will let the roleplayer pick how she gonna look like and her age.
There will be Son which i will let the roleplayer pick how he gonna look like and his age.
NOTE: I will roleplay as the Family, as i will let the other roleplayer decide how theyr fate should be or we can roll a dice and if the picked number appears, theyr action will be safe, if not then they would probably lose alot more than Virginity.
No Gore, No Bukkake, There can be some kind of blood as long it doesn't count as gore, No Limbs removal, I would say no Death but it won't be survival if people don't die right? So let's allow death on this one if the other roleplayer wishes. 
I do not want to discuss a roleplay that i never made on Bulletin, we can only discuss roleplays that i made in the Bulletin.
Warning: No Real Life included in any of these Roleplay's and no conversations about how my Life is or questions about my real life. You will get instantly ignored.


By ThatLewdCat

Deactived

Essentially, this is a partial "reverse" of the other idea with the slime.
My character - the slime - is still in the same position. She is a pet to my partner's character. However this time, this partner is a Female instead! And the pet slime can grow additional body parts - cocks and tentacles - to bring enjoyment and plentiful nutrients to the female owner!
And same as with the other one, this can be fit into something more story-driven as well, not just pure lewds.


By ThatLewdCat

Deactived

More of a simplistic premise idea here... Pet slime. Setting-flexible - could be fantasy slime blob, could be sci-fi genetically engineered slime.
And she's just very much fond of... Semen. It's full of much needed nutrients for her shapeshifting body that can change any moment into any form she desires. And into any form her "owner" wishes her to change.
My partner's character or, PREFERABLY, multiple characters are the "owners" of said pet slime. And very good owners who never forget when it's "feeding time". Not that she would let anyone forget it though...
Also, this character idea and master/pet dynamic can be fit into something more of a story-driven adventure too, not just pure lewd scenes.