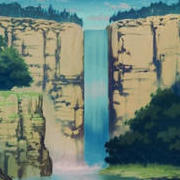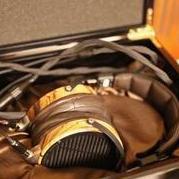 ---
Recently Browsing

0 Dreamers

No registered users viewing this page.

Similar Content

By Reven

Ive been wanting to try this for a while. Male or female is fine to work with on this. But the idea is that during the zombie apocalypse my character stumbles across yours. And we get taken in by another group of survivors before a horde comas. But the goal of the is to survive and find a cure. But also some romance as well. I'm willing to change some parts of my idea as well Its up for discussion. Comment here or ecchitext me either is fine.


By Imouto Kanna

Here are the two roleplays I am looking for partners currently  outside of my main little sister roleplays.  Not currently looking for partners for this but I might in the future so when I am less busy and stressed
They are slice of life with focuse on the relationship between the two people.  Length is important to me, only a couple of sentences every time you respond isn't enough for me to stay interested. There are no particular kinks I want to include in this (unless otherwise noted) but I am open to hearing out yours. The descriptions are vague on purpose so we can flesh out the details together. They are not concrete, just  preferred. Also I prefer to stick with Japanese names for the characters as the setting is Japan.
Older sister/shota brother character sheet:


Mother/son character sheet:
 
 
Important side note: I deal with some mental and physical health issues so sometimes I don't have the energy to be social, I will try my best to communicate when this happens so you're not left on read. So I hope you can be patient with my responses.


By

lVergill

Main Characters:
@lVergill [Vergil] 

@Fated Melodi [Evelyn]



By

lVergill

Main Characters:

@lVergill [Jessie]

@Leaf~Lover [Regina]



By

Kalvoras Vertal

Warning: This Side Story will contain scenes of a graphic nature. This includes, but is not limited to: Yoai, Yuri, Hardcore, Anal, Kitsunes. If you find any of these themes distasteful, then please do not read.
 
Participants: Sophia, Kaylaen, Shez, and Emma
Description: After a chance encounter with Sophia, Shez convinced the slightly drunken girl to work for him, in exchange for his deepest, darkest desires. They took their leave from the small pub they made their deal in, and bumped into a strange boy, Kaylaen. He seemed to take an immediate liking to both Shez and Sophia and opted their party. From there, they made their way to the luxury hotel they'd be spending the night in and managed to get the shy, purple haired Emma to join in on the fun. With Sophia already going at it with Emma, things are going to escalate.
-x-x-x-x-x-x-x-
Shez can't help but give off a small smile as he sees Sophia pin Emma against the wall and start to assert her own dominance over the girl. He rolls his eyes and turns to Kaylaen, taking a few gently steps towards him and placing his thumb and forefinger on the boy's chin. Shez uses this gentle grip to turn Kaylaen's head towards and up to his face. Shez leans down and whispers gently in his ears, letting his silky, seductive voice flow through the boy's eardrums
"Now, I guess it's time to show you who the real man is here~"
And with that, he licks the edge of Kaylaen's ear gently. He grabbed onto the boy's hips, attempting to tease him as much as possible by pulling Kaylaen's body in close to his.
Meanwhile, Emma moans gently at the feeling of Sophia's velveteen tongue caressing the side of her neck. Her face was a deep crimson, which still hadn't escaped her. She gave in to her temptations, grabbing Sophia's waist and starting to kiss her gently. The taste of Sophia's lips were exotic to Emma, as if she couldn't get enough of them. She wanted more and more, starting to kiss Sophia more greedily and passionately. She barely breaks the kiss to answer her statement of what the two males were to do with them.
"I-I figured as much, mademoiselle... I'll enjoy every single second of it!~"