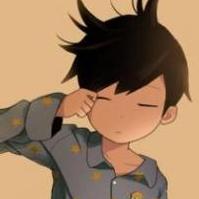 ---
Recently Browsing

0 Dreamers

No registered users viewing this page.

Similar Content

By Randomchick66

The plot/outline listed below is Semi-AU to make the Canon characters 21+

**Very bottom of post has couple list.
** These plots are FxMultiM only!
** My Roleplayer preference sheet: https://ecchidreams.com/roleplayer-services/preferences/some-of-my-preferences-r691/

PLOT/OUTLINE:
Slots: 1/2
Alright so I know for this rp,
-I would like my OC to work at a hero agency, I'd like her to be a sort of jack-of-all-trades girl there. Fixing things, delivering paperwork, filling out paperwork, ect. 
-Some vigilante group (which she is wither a part of for Intel gathering and fighting or just intel gathering). has been..well not trouble exactly. They've actually been helping keep crime down. However, they are doing it in a rather..unethically. They are mainly hog tying the villains, leaving notes taped to their chest, with their crimes written on them. Never in the same handwriting though. On the door steps of police stations and hero agencies, In America.
- The vigilantes are causing so much ruckus, heroes have their hands f


By Young_Disciple

Hello! I'm Young_Disciple and I'm looking for a new roleplaying community. I used to roleplay on Dream Realms, but for some weirld reason the website isn't available any more. 
I'm a fairly experienced roleplayer, having roleplayed occasionally for the past few years. I'm a fan of kinky and smut-filled stories, but I occasionally try something else out. Some of my favorite kinks include bondage, non-con scenes, recieving oral, breath control/gagging, and creampies/unexpected pregnancy. 
If you see me online, feel free to shoot me a message. 🙂
 


By Sparrow_

I'm looking for someone to play as a little sister to my big brother. And when I say little sister - she's over 18, just younger than her brother. If you have a character in mind already, that's great! If not, I have a template here you/we could use to create one for you! My post length will generally be 1-3 paragraphs, and I consider myself a fairly literate writer.
https://imgur.com/gallery/xMQyE


By Sparrow_

Hey all. I'm looking for someone to do an Angel x Human RP with me! I'll be playing the male human, while you'll be the female Angel! I'd really love for you to play as Esme from this character template. My post length will generally be 1-3 paragraphs, and I consider myself a fairly literate writer.



By Reven

Its 60% story and 40% smut if that's ok Ive been thinking about two close friends meeting up after a long time. But something about it seems a little odd about one of them as if they had a crush. But im ok to any changes with it. But im ok with anything you want to do as well.
Ill be playing a male named dante. Who is calm collected. But has a sensitive yet kind side to him. More will be revealed about him as the story continues.