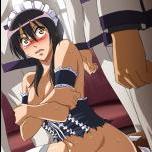 ---
Recently Browsing

0 Dreamers

No registered users viewing this page.

Similar Content

By Toshiflow

He wanted to vomit.  Red lights circled and cyclically illuminated the brave face Harry tried to put on.  Tight lips and a scrunched face gave him away, though.  He hated shuttles.  The craft yawed and the restraints holding his precious crates and equipment audibly strained against the force pressuring them.  His hand shot to the side in the cramped quarters, trying to steady his gear.  His head would roll through a bureaucratic guillotine if he lost a single piece of equipment on this expedition.  The shuttle shook and rumbled in a disquieting display of piloting as it descended through the atmosphere.
He regretted not listening to the quartermaster on the station.  He told had told him it would be an iffy way down and that he should get a second trip for the gear.  Grant money only goes so far, though.  He thought he could be stingy.  That, and that the guy might be hustling him.
A heave bubbled up from his gut and he willed it back down as the ship yawed again. 
He hated shuttles.
He almost regretted calling in nearly every favor he had to get this expedition approved.  He smirked through the unease.  Almost. This was going to make his career. 
He'd managed to keep the prospectors story a secret, even from the committees and board of directors.  It had taken him a fair chunk of his savings, but he'd managed to keep the old survey pilots tales of a monolith in the middle of the Highwoods of Territh Beta under wraps with an incentivizing bribe.  He hadn't bought eternal silence, of course, but a head start was all he needed.
The ship rolled again and his breakfast poked at his throat.  Damn station vendors.   Why did streetfood have to be so good?
He gripped the hand bars and sighed.  It wouldn't be too much longer, only a few minutes they said.  He looked up to his grad student.  He almost envied them.  He missed living under the illusion everyone above him knew what the hell they were doing.  They probably had a rough idea this operation wasn't all it seemed to be, but that's why he picked them. 
He smiled reassuringly to them.  "Rim pilots.  Gotta love em, right?"


By

Aura

Participants: Takahashi Ueada ( @laslosurname928 ), Amelia Pryce ( @Aura )
Description: After meeting up with Takahashi for her new job at his ramen shop, Amelia seemed to be acting very strange. Once her nerves were calmed, she was able to relax enough to eat a bowl of ramen before her shift began. She was told the ramen contained an aphrodisiac, but didn't quite understand what that meant until the effects started to have an unexpectedly powerful effect on her young, already-sensitive body. Reduced to her base desires, Amelia is unable to deny her own depravity as the two share an especially intimate encounter in the middle of the hallway in the back of the shop. There's no turning back now...
-=-=-=-=-=-=-=-=-=-=-=-
Immediately at the sight of Taka's cock, Amelia was horrified. She'd only seen a cock in person once before and it was an experience she'd never forget. Her heart started to race as fear started to overcome her arousal. This was real--this was going to happen again...! No! 'NO! I don't want this!!' She protested in her mind alone as her head was suddenly assaulted with flashbacks to that fateful night. She was frozen on the surface but in her head, she was fighting a war with her memories. The helplessness, the terror, the pain... the shattered innocence... Being forced to moan... to beg... to degrade herself in the back of that car... All to fulfill his disgusting fantasies... It was all happening again and she was doing absolutely nothing to stop it...!
Then... something different happened. Instead of fucking her right there... instead of claiming her as his property... he leaned his head down and began licking her delicate, sensitive vagina... with his gentle licks, the terror and despair on her face slowly melted into the same look of euphoric pleasure as before... how... did he do this...? This situation was so similar yet so different... She was still scared of what was to come, what sort of trap she was being led to, and yet... she was enjoying this moment...
But the moment his cock pressed against her crotch, she felt a surge of fear shoot through her whole body as every muscle tensed up. She wanted to run. She wanted to scream. But her body was still hot and desperate for relief... Then, staring into her eyes, he spoke those words so gently... It was completely the opposite of anything she was told last time... she could get away. She didn't have to fight for it. She wasn't trapped... Her fear... it was all in her head... "I-... I don't... kn-know... Ahhh...~" She moaned yet again when his cock started to tease her by rubbing against the most sensitive part of her body, already nearing her second climax. The heat was unbearable. She couldn't move... she couldn't... fight... It felt like her mind was slipping away and the more she tried to grab at it the further away she pushed it instead. "I don't un-understand you... We're... already here....!" She spoke between heavy pants of arousal. "F-fuck... ooh fuck... you're gonna make me... ah--....." She tried to fight the urge to say the word, but more and more of her mindspace was being used to focus on not cumming from his constant teasing and her extreme arousal. "Just fuck me!! That's all I exist for!!" As those words left her mouth, her heart and stomach twisted completely with repulsion. Those weren't her words. Her hands clasped over her mouth as if trying to catch the words and shove them back in. She started to tremble again... That man had that much power over her... even still... 


By Mr.X

Note: This will likely to be a single RP(No extra characters inside unless NPCs or I allowed to(Via Ecchi text if desired and must connect to the logic why you can meet him, also it is not likely for him to have a friend and reply to the said character), a side story that happens after Leon leaves Cassandra and Dezrin
Leon is walking through the forest right now and he just walk to any direction that he desires with his own feet that covered by a pair of black military rubber shoes, it helps him on walking this annoying piece of land(in his prespective) that is filled with a bunch of dirt and carcass. He just walked with no care and since no one is around based on his clones' intel, he just keep killing mosquitos, bees, and any annoying insects with a small but always hit fire magic and the fire magic burns the insect till the ashes not remain in the place. He just walked to a certain point of interest, which is a Lighthouse that he saw upon back when he is stranded in this island. But he doesn't care and walk away again. According to the said clone, that elf woman didn't wear a dress and just laying on the dirt. He doesn't flinch and care about that fact, it is useless for him to talk to someone like her. He won't even came to her again and pray that he doesn't need to see a nuisance called woman and IF they are in heat, he will be in serious trouble.
He is thinking of finding a place to cultivate his mana back to his original state once more. Maybe he will cultivate while using gravity magic and time acceleration magic(He can't control the world's time but he can control his own "time") which will consumes his mana a lot based on his own calculation. He will die soon after IF he does dare to do so.
 
(Will continued later)


By

Neptune

Warning: This Side Story will contain scenes of a graphic nature. This includes, but is not limited to, Heterosexual sex, dress up, seduction. If you find either of these themes distasteful, then please do not read.
Participants: Rowan and Natia
Description: Upon reaching Ryn'tur, Rowan and Natia visited Glenda's shop, where Natia bought a surprise for Rowan, despite encountering a problem with a slave owner. They went to the local inn, sat down and had a meal before Natia requested to go to their private room.
-x-x-x-x-x-x-x-
Rowan remained patiently waiting as Natia seemed to stare blankly up at him. The corner of his lips twitched a little, finding it very endearing. It made him want to draw her into his arms and to kiss those perfect little lips of hers. But he resisted the urge and contented himself with waiting to see what she wanted. When she demanded that he turn around and cover his eyes, he raised an eyebrow at her, "This again?" He asked, his tone light and teasing. He could see that she was looking rather nervous and he hoped his rather lighthearted tone helped put her at ease. He gave her an encouraging smile before he turned around so that he was no longer looking at him. He then reached up and covered his eyes with his hands to ensure that he wasn't able to peak, even if he was facing her.
That said, that didn't stop his ears to twitch a little as he listened out for her movements. It was cheating a little, since he could hear very well, but he was curious as to what she was wanting to show him. The only thing he could think of, was what she had bought from Glenda's, but he had not expected her to show him that so soon. He was certainly curious to know what she had gotten, and how she would look in it. Admittedly, he was rather excited, and found himself waiting rather impatiently for her to get changed. One thing was for sure, though, she was undoubtedly going to make it hard for him to leave that evening to look into her potential friend. If she looked anywhere near how she looked in his imagination, it was going to be hard not to spend all night fucking her into the bed. 
He also had to make a mental note to not break the bed in the process, either. 


By

Neptune

Warning: This Side Story will contain scenes of a graphic nature. This includes, but is not limited to, Heterosexual sex. If you find either of these themes distasteful, then please do not read.
Participants: Raeghan and Luna
Description: During their quest to find a dragon for an ingredient for Luna, she created a potion to turn Raeghan temporarily into a human. One of his desires for when he was human, was to have sex and Luna had offered to help him with just that.
-x-x-x-x-x-x-x-
Raeghan smiled at her nervous question, his thumb stroking against her cheek again, "Well, you relax. I have more experience than you, even if I haven't done it in a long time. So it would best if, for this kind of dance, you let me take the lead." He said. Before she would be able to respond, he pulled her face closer before kissing her once again. This time, he deepened it by pushing his tongue past her lips and into her mouth to explore the sweet cavern. Now that she was closer, his other arm wrapped around her waist and pulled her towards him, pulling her up onto his lap. It allowed him to lean back a little, and be more leisurely in the kiss. It was quite passionate and heated, but he did it slowly to allow her to get used to the sensation of a deep kiss. He then pulled away from the kiss, tilting his head a little at her. Now that she was sitting on his lap, her head was almost level with his. A fact that quite pleased him as it made it easier for him to kiss her.
Going along the theme of being her teacher, he told her, "Sex isn't just about the pleasure of the one person involved. It's about the pleasure of all. I know you want me to feel good, but I want you to feel good as well." As he spoke, one of his hands moved up her thigh, his fingers ghosting on her pale skin before they dipped slightly under her garment but not fully, as he wanted to tease her a little. He once again kissed her lips with a full kiss that only lasted a few moments before he pulled away and pressed his lips against her throat, planting tender kisses along the unblemished flesh. A lot of women he knew liked this, as it sent tingles of pleasure through them. And he quite liked watching their reactions. Some would sigh and tilt their head for more, while others wriggled and moan. He was very curious to know what Luna's reaction was, if there was one. He hoped that, even as she fulfilled his desire for this kind of contact, that she would get something out of this as well.