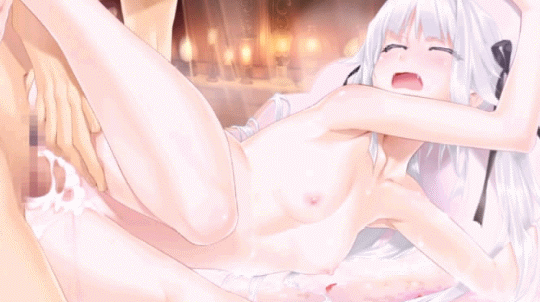 Oh look its a poll

16 members have voted
---
Recently Browsing

0 Dreamers

No registered users viewing this page.

Similar Content

By Pappu

Hi, I am Justin and I am roleplaying for quite some time now.  I am a very detailed, descriptive and creative player and I wish to find similar partners. I mostly do smut heavy plays with a very good amount of story. Please check them out. 
 
                                   -------------------------------------
Plot -  Fater in law and daughter in law.
Aftermarriage, DIL, is staying with FIL and MIL at the village house. Since her husband has a job on ships, he has to be in oceans for months. My character (FIL) was a crook when young, while his wife (MIL) was the only daughter of the richest merchant in the village. He trapped her in an affair with him for her money and they got married. But her father was against it, so MC, had had killed him. MC's wife (MIL) didn't know about it untill very recent, a few months back, just before YC's marriage, she came to know about it. She wanted to report the police but somehow MC, managed to give her sleeping drugs in her food, which got her sick and induced with sleep all the time.
After marriage YC joined us, she began to take care of her MIL but one day she caught MC giving his wife wrong drugs. Further MC manipulated YC in an affair with him. And now they both are in an affair and keep he MIL indused with drugs.... Family doctor comes and goes, other relatives come and go. Even husband is away though always worried.
One day YC gets a letters which reads, "I know what your guys are upto!" When MC reads the letter he finds a small hint in it that would lead them to the blackmailer.
So it is the story of FIL & DIL searching for their blackmailer who is unaware that they got a hint.[/SPOILER]
 
Plot -  Young female - married man!
She is a young girl (Her age, proffession, and other things about her is open to decide by partners).... she is going through some difficult phase in her life like - a break up with her bf, fiance or death of someone close (again open to choose...). She meets a mature/ older male at some place - may be on a social group, or at some therapy program or by some silly accident. He is a married man who also have kids!
They get along well... since the guy is sweet, respectful, patient, helpful, inspires her, tries to understand her, motivates her and he cares for her.
She falls for him, knowing that he is married and a father! She gets in an affair with him, knowing that it is wrong, and it has no future. On the other hand the guy continues to be sweet with her, patient with her, being understanding etc... and all these traits about him, convinces her everytime to trust on him and that she had made no mistake, and give in to him, more over to submit to him, to let him mark her, own her, humiliate her, abuse her, just do everything and anything with her because he had also made her to belive that his satisfaction comes first....
This is the core. It can take any shape, but that depends upon our brainstorming.
 
Plot  - A starving housewife!
How about a housewife... who has her husband staying away from her (may be he is in military) brings a stranger to her house for one night stand? Or she goes to his place.They have a great sex, but after that the stranger starts blackmailing her for more and everything.
Plot - Muscular girl/gothic girl and a pervert priest!
An old pervert priest  owns a girl (18+). She is a street fighter or a struggling boxer or some kind of athlete.
She was an orphan and was adopted by the church, where she met the priest who exploited her sexually. She grew, left the church... thought finally she got rid of the priest, but she was wrong! Where ever she would go, or hide he would trace her down and spend a night with her! Though, she was running from him but yet she was so addicted to his touch, the way he deals with her mind or body that it was just the matter of time before she would submit and actively participate... and may be that's why she was running from him at the first place. The next day after their rendezvous, the priest would always leave, and then when she would think he will never come again, he would show up...! So, I want to do this one scene where he shows up again. If it goes well we can turn it into a long term.
Note - This won't be a rape!
 
Plot - A pseudo Feminist!
Yc, A rich female activist in her late 30's married and with kids. She is supporting this #metoo movement with her motivational speeches against men, with her money & the connection she has.... But the real reason that she had stepped in this movement is because she is sexually frustrated/starving. This movement is a vent out for her, since she cannot do any thing about her sexual satisfaction.
One day while doing a solo trip, her car broke down. In her quest for help she comes to this old - trailer.
Mc, a guy in his late 40's owns that trailer. He is a rapist, he was the news once... everyone knew about him, but after that he was sent to the jail and like people do; they forgot him. He invites her in and his subtle mature seduction let her to have sex with him.
Next day she leaves regretting the night she spent with rapist! To vent out her anger she gives another hate speech against men. Which leads to riots and violence against men.
But she couldn't stop her self from coming to that trailer again... and again. With her every visit Mc is owning her more, humiliating & degrading her more....
So it won't be a play where he wants to expose her but it would a play how things work in reality. One one side she continues to be the activist, ogling more hate against men while other side she is being owned by a pervert filthy sadist rapist. There could come situations where her secret would be at risk but some how she would manage to get away with it. Say, love bites (abuse marks), finding out that she is pregnant, some would leak that secretly she had visited a recent rape victim had paid them enough money and that had told them to not to tell the real identity of the rapist.....
So...this one would be a long story.... where one thing would link to other and at the end either she would be exposed or she won't, which we can decide then.
 
Plot - Amateur porn star!
A wife with a busy husband, or a woman with reputation, any female who has lot to loose, is stalked by Mc, a low life thug. Finally one day he manages to get her to sleep with him, saying that it would be only a one time thing. But after that he kept coming to her for more. Everytime when he shows up, she gets upset, says no, but he gets his way with her & she cooperates, yet keeping saying no, but enjoying every bit of it, sometimes accepting the pleasure she was receiving. Now today he shows up to her palce with one of his friends or alone but with a thought of shooting them fucking on camera.
So will play this scene first that he gets her to fuck on the camera.
Later mc uploads it on the porns site, the video goes viral, everything around her collapses. She comes to confront mc, with a thought that  she will kill him but again he has his way with her, fucks her and proposes her to continue to make porns with him, people are loving her, she could famous and rich....
And they start making amateur porn with her, asking her to fuck random guy, ugly man, homeless even a lesbo, group of man, in toilet, and what not and he shoots it! (Or just with him!)[/SPOILER]
All these plots are fairly open for suggestions as long as you don't want to change the core of them. But if you have a different stories all together on the same pairings which you want to do - share with me. If I like them we can do those stories as well.
 
Few random settings -
- An affair in a trailer park.
- Shooting an amateur porn.
- Fake taxi.
- Porn audition.
- caught up stealing.
 
Important - I want these all plots to be played in the current times and with realism. Also I am looking for active players who would communicate well. Yes, I have a kink list as well but I prefer it to discussed in the PM. Atleast I should mention this, I am not into rape or forced as long as it is not the first physical encounters of our characters.


By Vlamingo200

This is a bit of a niche request, but I need to satisfy this craving I have.
Basically I want to RP a story between a Hero and a Villain, from when they both start as two clumsy dorks, to actual fearful arch enemies. My character will be an evil scientist (Trans or Cis Male), which can either be made on the spot or I can use one of my own OCs. Your character can be pretty much any type of hero.
I don't have many ideas as to why my baddy becomes evil, but one idea I gathered was that he stumbled upon a machine that drove him mad ever since he found it when he was young. The world can also be hero-centered or similar to real life, where Heroes are only seen as fictional.
This can start in any way you desire, but the ending is...well...fixed. Ya see, I made this prompt for the ending, specifically. I am a sucker for final battles between bad guy and good guy, especially the ones where right before the hero wins, the baddie pulls out his last resort. His plan B. Which often is a syringe to permanently or temporarily transform themselves into a hideous beast and try to crush the hero. This can either end well for the baddie, or well for the hero, or neither die and they both are reminded of their past as good friends. The two have a favorite song they shared since childhood! Sad stuff.
There can be long dialogues between scenes/fights, and even lots of flashbacks! I love those a LOT, especially if they show the chemistry between the two. If you don't want to waste time for a backstory, we can simply begin the RP with the 'ending'. It can be angsty, it can be dramatic, but it's definitely going to be badass.

No Canon characters, please. Only Original Characters!
 


By SataiRolePlayingGuy

Okay this is getting obscure, but its worth a shot.  What I'm looking for here is a story based off the protagonist of the Ultima series of RPGs.  With me Playing a female version.
So, if you are familiar with the games, as I hope you are, you will know they evolved quite a bit over time (and not just the vast technology improvements impacting the mechanics themselves over the 9 games plus spin offs).  No, instead you could really stretch the definition of hero in the first three games.  Sure you take out the 'Triad of Evil' but the games practically encourage you to be a thief and possibly mass murderer in the process with no consequences except for running from the guards after your most recent crime, which they forget after you make it outside of the castle/city walls.
Perhaps we start with such a 'hero'.  Called back to Sosaria, now Britannia, for the fourth time time.  The mission to redeem herself as much as anything as well as becoming someone for the people to look up to.  Given the mission to become the 'Avatar' the living embodiment of eight virtues, a holy figure of sorts, but meant to be emulated rather than worshipped.
This is where we begin.  Looking for a heavy mix of sex and story here, with a story that ideally covers variations of at least some of the games from 4 on.  Her partners could be a mix of original characters and/or characters from the game.  Want to hook her up with one of her companions?  Go ahead?  Lord British's secret lover?  Why not.  Some random guy in a pub/inn?  Sure.  It can get rather kinky too.  Perhaps she chooses to stay rather than going back and forth between Earth and Britannia.  Perhaps she get politically involved opposing Blackthorn after Lord British goes missing.  Maybe she is tempted to return to old ways in Serpent Isle/Pagan. Maybe we can just rewrite the final game from scratch.
Considering her past, it could certainly include darker aspects at times, both sexually and not.


By Fluffy

(I'm sorry if you reply to me and i take very long to reply back, I am busy with other things as well)
Nadeko was a strange girl. She had grades that easily topped the class, but she had no student leadership roles. The thing that made her strange was that everytime any student saw her, she would be asleep. Sound asleep like a baby on her desk. Since nobody ever seen her awake, nobody knows what she is really like. People wondered why she even came to school if she was just gonna sleep through every lesson and break. Even after school, she would be found sleeping on her desk, the left most back desk next to the window.
She is a second year and was recently transferred to this school as she was bullied in the previous school, when bullies wrote on her face, messed up her bag etc. while she was asleep. She had a well-toned body. Her breasts and ass weren't particularly big, but they were just the right size and looked sexy nonetheless. She is very short at the height of 154cm and she has short black hair that went down to her neck.
One day after school, she was sleeping as usual at her desk. A male student walked in and wondered if he could "take advantage" of the situation.


By SataiRolePlayingGuy

OOC: Threads don't normally seem to do this here, but I want to elaborate that I'm playing a boy who just became a girl and now has to deal with such a life and consequences.  As you can see in the tags, I'm open to covering a lot of material here.  It could but does not have to get dark.  She could be involved with teachers, but mostly other students.  Going for 'anime style' in the sense of things like school uniforms and possibly names, or hair color and things like that.  The sex could start pretty quickly, but there will bee some set up first.
IC: The young girl, 14-15 years old, stepped out of the car.  She fidgeted a bit with her uniform, she had never worn anything like this before.  The sailor uniform or the lingerie beneath.  It made her more self conscious.  She had been part of a medical experiment.  The test subject for sex change procedure that was 100% genuine.  Her figure changed, her voice, no hint she had ever been a boy and completely functional female reproductive organs.  Long hair, modest chest and curves, she was not one of the models but most boys and girls who were into that would find her attractive.  She had not exactly wanted to be become a girl, but her family was paid well for the process and with some reluctance, she agreed.
She had been out for a few weeks for the process to be completed.  She was going back to the same class, they had been informed what was  happening.  But she had no idea what sort of reaction to expect, from either the boys or girls.  She paused at the door to the her home room class and took a few breaths.  Class had been going for a few minutes, it was the time she was expected to arrive.  Once she had calmed herself she walked in.  Everyone quieted as she stood in front of the class, almost a class a presentation about herself.
"Hey, guys.  It's me, Riki.  Well, now I'm Ryoko.  It was an interesting experience, but now I'm back, and now I'm a girl.  I was given some idea of what we were going to start with once I returned.  Apparently I'm supposed to answer any questions you guys have about the whole thing.  How I feel, what's like or what I expect will be different."  Obviously they could not ask anything too vulgar or intimate, those questions had to wait for more private circumstances.  But they were allowed to ask a great many things.